Astana's new Wilier for 2023
Astana Qazaqstan presented the new bikes it will use in the upcoming season. Their Wilier Filante SLR and 0 SLR receive a spectacular decoration that, without a doubt, place them among the most beautiful bikes of the peloton thanks to their chrome graphite paint that varies its tonality between blue and the characteristic light blue of the Kazakh team.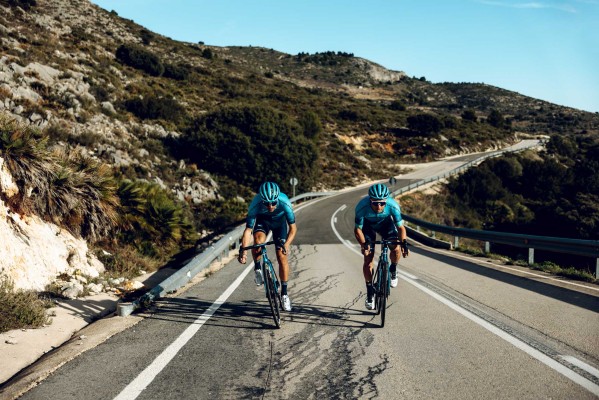 Wilier fine-tunes Astana's bikes for 2023
The first days of each year, after the end of the current contracts on December 31, are a whirlwind of news in the heart of the professional teams, which take the opportunity to present their new kits, show the new riders already wearing their colors and publicly announce their new sponsors.
In the case of Astana, there are few new features this season, beyond the already announced signing of Mark Cavendish who, by the way, we have not yet seen in his new colors.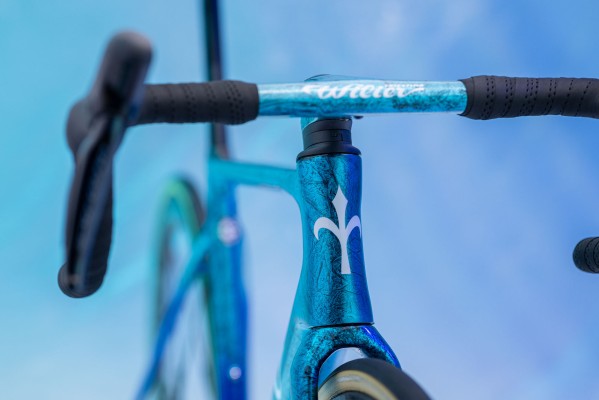 It is the new bikes, continuing its collaboration with Wilier, that stand out thanks to the spectacular decoration that the brand has prepared for Astana.
However, beyond the colors, the team continues to have the same bikes as in the previous season. Specifically, Astana cyclists will be able to opt for the Filante SLR or the 0 SLR. The first is the brand's most aerodynamic option, but it does not neglect lightness thanks to its truncated profile tubes that form a true all-rounder. On the other hand, the 0 SLR is a pure climber in which the priority is to reduce the weight as much as possible with the greatest possible stiffness to obtain a bike with the best response capacity.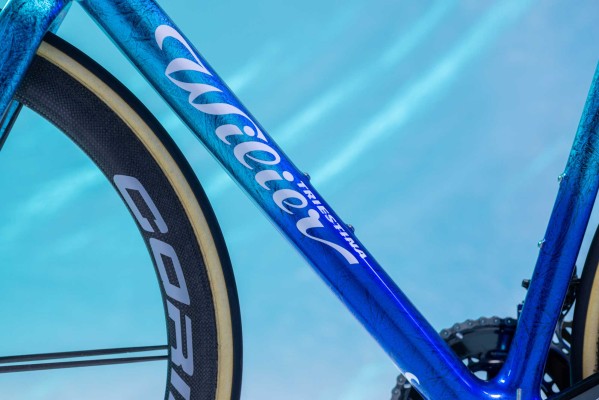 The use of a derailleur pulley box from SLF Motion instead of the Ceramic Speed ones that they had been using last season is striking.
Both models will have among the options available in their catalog the decoration created for Astana, which means that there are 5 color options available for these frames: Astana 2023, black/grey, iridium petrol, red velvet and, of course, the traditional characteristic of the Italian brand.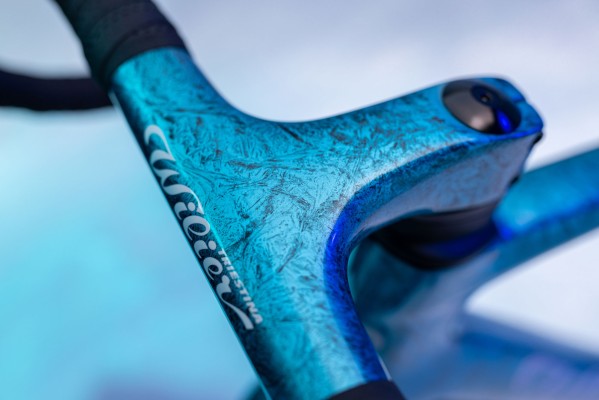 Both bikes are available in a similar set-up to Astana's, except for the wheels, where Wilier uses its own wheels instead of the Corima wheels traditionally used by the team for a price of 11,300 €.
Wilier Filante SLR Astana: set-up
Frame/fork: HUS carbon monocoque + liquid crystal polymer
Handlebars/stem: Integrated Filante
Seatpost: Filante SLR carbon
Groupset: Shimano Dura-Ace Di2. SLF Motion Speed System Shift Pulleys
Wheels: Corima 47WS
Tyres: Vittoria Corsa Speed 700x28c
Saddle: Prologo Scratch 2
Handlebar tape: Prologo
Bottle cage: Tacx
Pedals: Look Keo Blade Carbon
Wilier 0 SLR Astana: set-up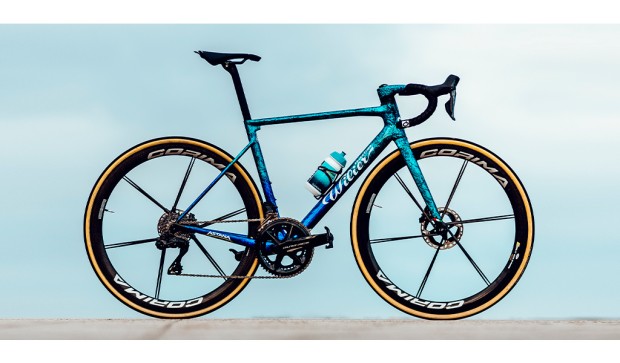 Frame/fork: carbon monocoque HUS + liquid crystal polymer
Handlebar/stem: 0 integrated
Seatpost: 0 SLR carbon
Groupset: Shimano Dura-Ace Di2. SLF Motion Speed System Shift Pulleys
Wheels: Corima MCC 32
Tyres: Vittoria Corsa Speed 700x25c
Saddle: Prologo Scratch 2
Handlebar tape: Prologo
Bottle cage: Tacx
Pedals: Look Keo Blade Carbon