Colombo also moves to road cycling
Swiss Filippo Colombo was one of the riders we knew would be changing teams in 2023, but we didn't know he would also be changing modes. In 2022 he signed his best season to date in MTB, but now the new Q36.5 road team has just announced him on their squad for next year.
Filippo Colombo to race with the Q36.5 Pro Cycling Team in 2023
The Qhubeka road team, which disappeared two years ago, will return to the peloton in 2023 as a Pro Team. And it will do so with Swiss nationality and part of its former structure. It will also have many Italian links, such as the team's main title sponsor, premium cycling kit manufacturer Q36.5, and its technical advisor, the recently retired Vincenzo Nibali.
But it has been during the presentation of its team that we have been able to see that among its squad members for next season is the Swiss cyclist Filippo Colombo, who is still part of the BMC MTB team. It will not be the first time he races on the road, as this year we saw him in the Tour de Romandie with the Swiss Federation team.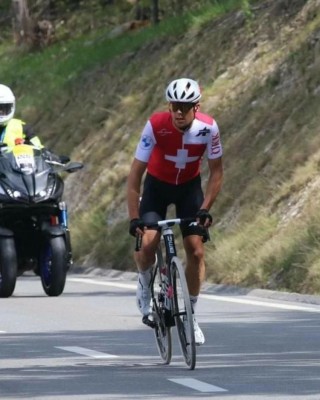 The cyclist has not yet made any statements and in his social networks he still appears with the BMC kit, but after the announcement of the Q36.5 Pro Cycling Team, there is no doubt that Colombo will race on the road next year. It remains to be confirmed if he will combine both modalities as other cyclists, such as Koretzky or Milan Vader, are doing.
At the end of the season, rumors had Colombo in the ranks of SCOTT SRAM, so this news could partly disprove that information.
Remember that Colombo has had a brilliant 2022 season that started winning with Nino Schurter the Tankwa Trek and continued with up to 5 podiums in the World Cup and winning the Swiss Short Track Championship. All this has earned him to be currently at number 5 in the UCI ranking, the best position achieved so far by the Swiss.