Cannondale SuperSix EVO 4, new images and information
Details continue to emerge about the evolution of the Cannondale SuperSix EVO. New bottom bracket, aerodynamic tweaks and larger wheel arches define the renovation of the star bike of the American firm. A machine that EF Education-EasyPost riders are in charge of testing these days during the training camp prior to the start of the new road season.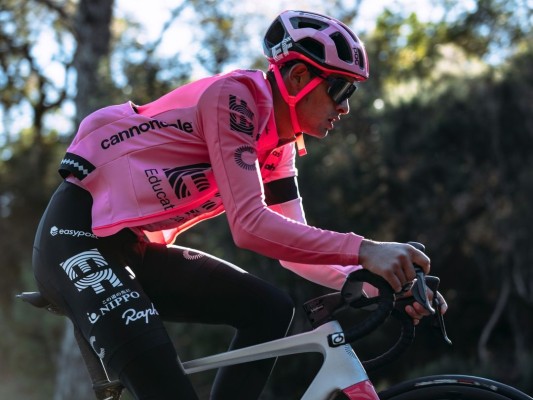 Cannondale modifies its SuperSix EVO to make it even more efficient
Some images on social media of EF Education-EasyPost's new signing Andrey Amador a few days ago hinted that a new Cannondale SuperSix EVO might be on the horizon.
The subtle differences from the current model that the team has been using for the past few seasons were barely noticeable. However, new images published by Rapha on the occasion of the presentation of the new EF Education-EasyPost kit have allowed us to appreciate in greater detail the differences between this new SuperSix EVO and the current one.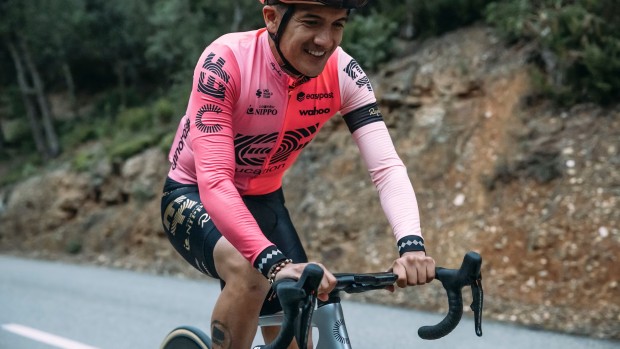 Most notably, Cannondale would abandon the embedded bottom bracket, a system they have relied on for years, when they devised the BB30 that would later evolve into the current PF30. Like other brands, mechanical reliability, noise elimination and easier maintenance would have made Cannondale give up and opt for a threaded bottom bracket.
However, instead of resorting to the T47 which is the preferred option for most brands, they seem to have opted for a traditional BSA, albeit with oversized cups to accommodate larger bearings. An option that Cannondale is already using on its Synapse gran fondo bike and Topstone gravel bike.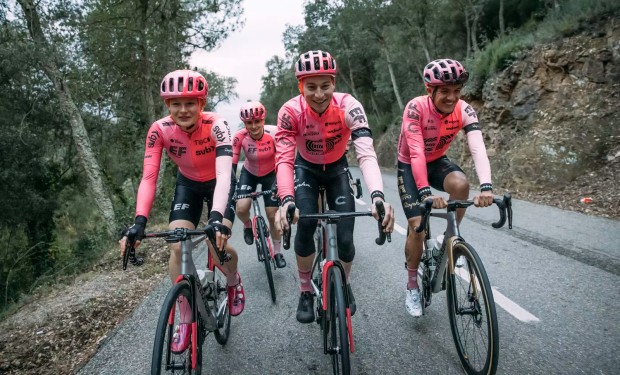 More difficult to assess are the aerodynamic improvements. The front end appears more tapered and the clearance between the fork legs and the wheel is also larger, reducing the interaction between laminar flow around the fork legs and turbulence generated by the airflow from the wheel.
An aerodynamic solution that also has the added benefit of increasing the bike's wheel clearance.
At the rear, the stays appear to be positioned even lower, resulting in a more compact rear triangle, which, in addition to improving aerodynamics, would serve to make this area stiffer.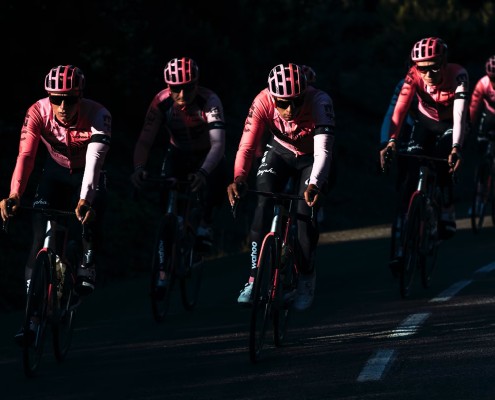 Regarding the internal cable routing, these would be guided into the frame using the routing systems developed by FSA. In this case, the hoses would be routed through the upper head tube, an arrangement that allows not only a fully integrated option using the Metron 5 integrated set-up, but also a conventional handlebar and stem while maintaining a very discreet cable routing.
The bike we have seen on the EF Education-EasyPost riders does not look like a prototype at all, so we can imagine that it won't be too long before Cannondale presents this new bike and we will know completely all the evolutions that this new SuperSix EVO presents.