Avancini creates his own team with Caloi bikes: "The team I had in my dreams, is now real!"
He was one of the riders who had yet to reveal his future for 2023 after his departure from Cannondale and he has done so with huge changes. Henrique Avancini has just announced the creation of Caloi Henrique Avancini Racing, a 100% Brazilian team of his own creation in which he himself will race.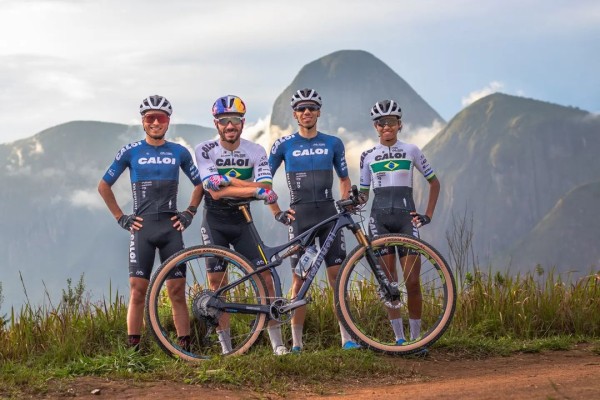 New Caloi Henrique Avancini Racing
After a whole career with Cannondale, Avancini announced in 2022 that he would leave the team in search of new motivations. The result has been the creation of a young team led by himself and with 100% Brazilian DNA.
The team is formed by Ulan Galinski, Sabrina Oliveira and Cainã Oliveira, in addition to Henrique Avancini himself, and although they have not yet advanced the calendar is expected to compete throughout the World Cup season. The Caloi Henrique Avancini Racing is the result of a project with young riders that Avancini started a couple of years ago in his country and with the arrival of the former World Champion has become the most powerful formation of the country.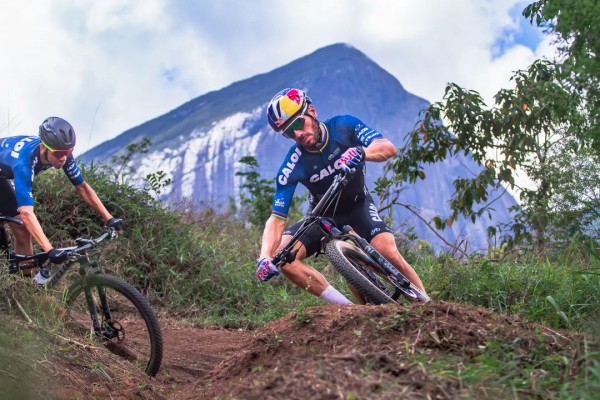 This is how Henrique Avancini presented his new team on social networks: "My motivation was to find renewed chalenges and aim for new achievements. To get the chance to invest on the new generation like never before. An operation and solid management at highest level in Brazil and also in Europe. The opportunity to develop and impact the market and bicycle culture. The responsability to set a new reference level. A team that carries the brazilian DNA. That's my new team and the biggest project I was ever part of. Caloi / Henrique Avancini Racing, the team I had in my dreams, is now real!"
Avancini will race with Caloi bikes
The team will race with Caloi bicycles, a brand with which Avancini was already collaborating since the beginning of the young riders' project a couple of years ago. Caloi is a brand with a long tradition in Brazil and one of the most important manufacturers in South America. Since 2021, Caloi is part of the Pon Holding group, which includes brands such as Santa Cruz, Cervelo and Cannondale.
The Caloi Elite Carbon FS will be the team's main mountain bike and will be equipped with FOX suspension and Shimano drivetrain and components.