In Budapest the Christmas lights are turned on by pedalling
Budapest has launched an ingenious initiative to save energy: lighting one of its Christmas trees by pedalling. Anyone can take part in this creative way of promoting sport and raising awareness of the country's serious energy situation.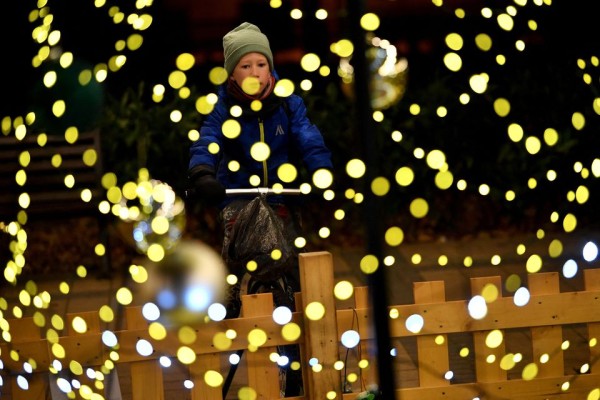 Bicycle and Christmas: an initiative with many dimensions
The Hungarian capital has decided to make cycling its own way of combating the tense situation on the continent and the high energy prices. A symbol with which they intend to achieve several goals.
First of all, the city saves the extra costs of high market prices. And it does it with a fun way to promote sustainable energy and sport. The tree needs quite a lot of power to be fully illuminated, which makes many families come to try it out.
In addition, the bike also charges a battery which, with the help of solar panels, illuminates the other lights in the square.
The initiative also makes people aware of the energy behind our way of life. "We can experience how much pedalling it takes to light a six-metre high Christmas tree," Gergely Orsi, mayor of Budapest's 2nd district, told Reuters.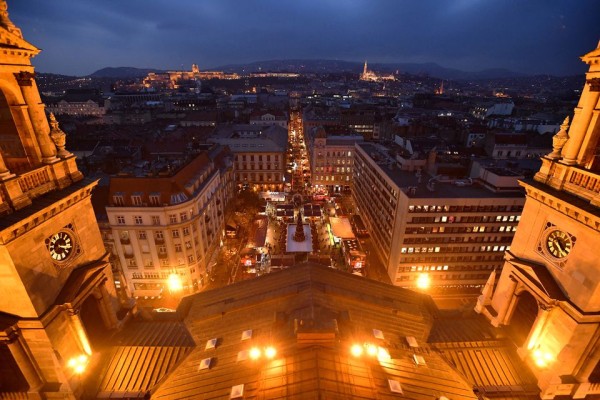 Support from the people
After Budapest took the decision to put up only a small part of the Christmas decorations of previous years, it seems that this initiative has gone down well with some of its residents. "I think it's an excellent compromise," one resident told Reuters.
The initiative also preserves the Christmas spirit often associated with the lights with which cities are decorated at this time of year.
Christmas times, cycling times
Christmas is a time loved by all bike enthusiasts. It's the time of the year when we indulge ourselves or buy that thing we've been coveting for so long.
And it is also an excellent opportunity to give cycling as a gift. Here is a list of gift ideas for cyclists to bring a smile to the faces of lovers of this sport. 
But the relationship between cycling and Christmas goes beyond gifts. Budapest's ingenious initiative is reminiscent of some others we have seen in the past, such as in Copenhagen when a Christmas tree was also illuminated with pedal power in 2009.