Alcoholic beverages with the fewest calories
We are in the middle of those days when it is difficult not to drink or eat certain foods that no nutritionist recommends. And that list includes alcoholic beverages. Here you can find a list of the alcoholic beverages that have more and less calories, so you can choose the one you want, but at least you can't say that you didn't know which one was the most fattening.
Alcohol and cycling
Alcohol is not recommended for athletes in general and, consequently, neither for cyclists. But, obviously, there are exceptions that are more than justified, especially if we are not professionals.
Here you can read about the benefits of not drinking a drop of alcohol, but we still maintain that it is better to have a positive mentality and enjoy, for example, a beer with your group if you feel like it, than not drinking at all and being grumpy or irascible.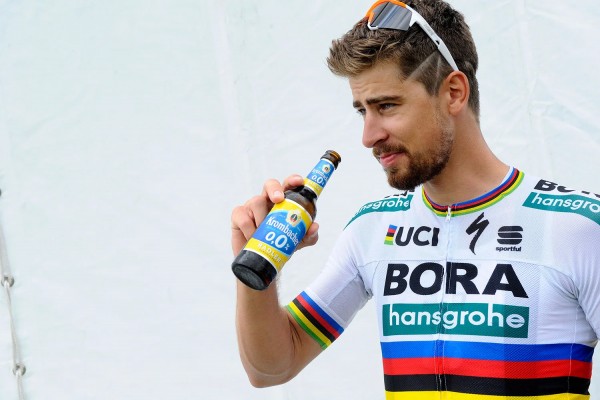 Always in moderation, as a reason to celebrate, to socialize, it is permissible to break this strict rule. Alcohol is not good for your health or your performance, it affects you in many ways. But it is not the devil either. Although it does have empty calories, as they are commonly known, but with caution you can burn them off later.
Therefore, if you are going to do it, do it as well as possible. Drink a beverage that, even if it has alcohol, is as light as possible. Here are some ideas.
Alcoholic drinks with more and fewer calories
It is complicated to make a list by calories, because they are not the only thing that counts when it comes to gaining weight. But here is this list as a guide:
Cider: 40 calories per 100 ml. Cider usually wins in these rankings and its approximately 40 calories per 100ml make it an ideal drink. If its production is not industrial, but is an artisanal cider, these calories are lower and it contains less sugars. Its apple origin gives it such measured values.
Beer: 45-50 calories per 100 ml. The amount of calories in beer is somewhat difficult to measure since there is such a variety of beers that there is a great difference between their calories. A regular beer contains about 50 calories per 100 ml. And remember that the higher the percentage of alcohol, the more calories it contains.
Red wine: 60-70 calories per 100 ml. Sulfite-free and dry wine has the fewest carbohydrates and can reach about 45 calories per 100ml in the best case. It is a "healthy" drink because of its cardiovascular benefits, so a small glass this Christmas won't hurt anyone.
Rosé wine: 71-75 calories per 100 ml.
Champagne or cava: 80 calories per 100ml. It is less and less seen on podiums, but if there is an alcoholic beverage associated with cycling, it is undoubtedly this one. New studies, moreover, speak of its "benefits" with respect to degenerative or neuronal diseases, such as Alzheimer's or senile dementia. This is no excuse, but if we are going to celebrate, let it be a cava of a certain quality.
White wine: more than 80 calories per 100 ml. If you thought that white wine had fewer calories just because of its translucent color, we are sorry to tell you that it does not. If you have a choice, stick with the red.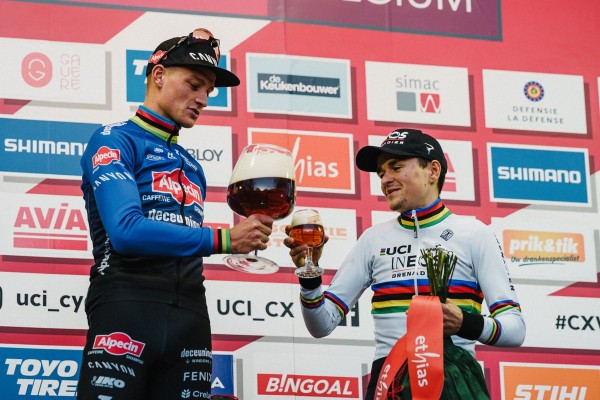 In this list we have focused on the least fattening drinks and we have not included the most caloric beverages. Remember that distilled spirits such as whiskey, rum, gin, etc. that are used in mixed drinks increase the calories. Not to mention that they are some of the causes of many sick people in the group the next day.
To finish with a drink, non-alcoholic and with zero calories: water. It is always the healthiest thing to drink when eating, and it is a good idea to drink water to satisfy your thirst during meals and reserve the alcohol to enjoy a bit of flavors and celebration.
Enjoy with moderation and responsibility, then you have to go out cycling.