Henrique Avancini leaves Cannondale Factory: "It wasn't an easy call"
For months there had been rumours about his departure from the team, but the relationship between Henrique Avancini and Cannondale was so close that it was hard to believe. Finally, and after 8 years together, it is confirmed that Avancini will not remain with Cannondale Factory Racing next season.
Henrique Avancini will not continue with Cannondale Factory Racing
Avancini has been the team's star rider for most of the last 8 years, and together with Cannondale Factory Racing he has achieved the best results of his career so far, such as the XCM World Championship in 2018 or reaching the number 1 in the UCI ranking one year later. 
But Avancini's partnership with German Manuel Fumic, the team's current manager, and their stage wins and podium finishes at the Cape Epic will also go down in the history of the sport. Because that is one of Avancini's great virtues, his versatility. The Brazilian has been one of the first mountain bikers capable of winning everything from Short Track and XCO World Cup races to the Marathon World Championship or a stage race, such as the Cape Epic.
Avancini and Cannondale will now go their separate ways.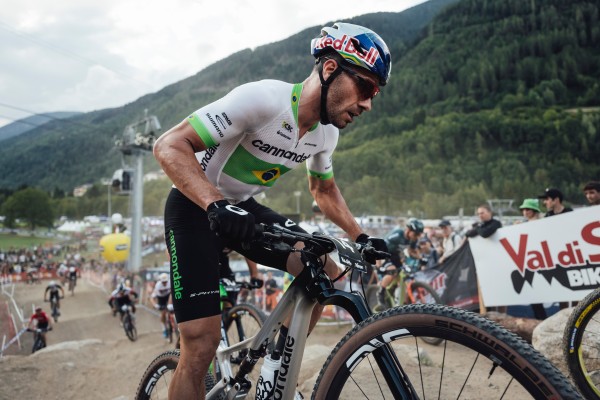 In the absence of information on which team the Brazilian will race for next season, Henrique wanted to say goodbye to Cannodale Factory Racing.
After 8 years with Cannondale,
It's time to move on…
I'm very glad of the history me and Cannondale built together. This was a very successful journey that allowed me to put the sport I love under the spotlights in my country and also build a solid career on the highest international level. To leave CFR wasn't an easy call, but I'm leaving with a lot of lessons, friends, accomplishments and many memories that I can keep proudly in my heart. I feel I have given everything to this project and it's time to find new goals and chase new challenges. But being sure, I won't forget all the Cannondale and CFR provided to me.