Winter cycling jackets: options and recommendations
Winter is here, months in which quality apparel becomes our best ally to prevent our bike rides from becoming a torture. We explain what you should take into account when choosing your next winter jacket and we present several models that perfectly meet the premise of making our pedaling during these cold days much more pleasant.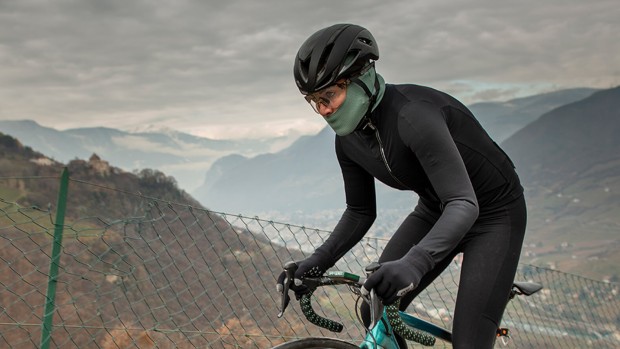 6 winter jackets you can't go wrong with
The offer of cycling garments, trying to cover the huge variety of situations that we can find when we pedal and the diversity of climates in different parts of the world make the collections of the brands often become a small chaos where it is difficult to find out which is the product that suits us best.
Focusing on winter specific garments, we have selected several jackets that, in our opinion, are perfectly solvent in pure winter conditions and ensure good protection not only against the cold and wind but also offer some ability to deal with rain if it makes its appearance.
Gobik Skimo Pro
After gaining the favor of the general public thanks to a wide range of customization that has made the clothing of the Murcian firm one of the preferred by clubs and marches when creating their equipment, the brand deepens its collection clothing with a complete range of technical winter clothing ready to meet the needs of the most demanding cyclists. Gobik has chosen for its Skimo Pro winter jacket the eVent DVstretch membrane that covers the entire front and sleeves while maintaining a conventional fabric on the back to ensure maximum breathability, which limits its use on rainy days. However, it allows us to maintain a high rate of effort without overheating.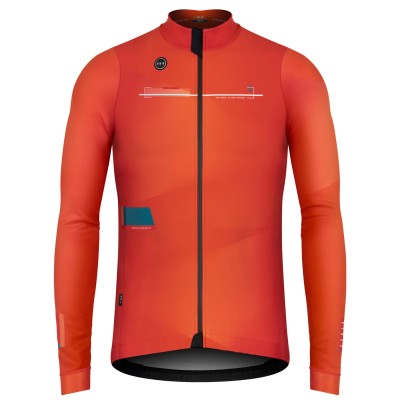 Price: 138 €
Weight: 400 g
Fabric: eVent DVstretch
Temperature range: 0 to 12 ºC
Sizes: 2XS to 2XL
Castelli Alpha RoS 2
It has been a few years since the Italian brand revolutionized the concepts of winter cycling clothing with the creation of its famous Gabba. Those garments set the current trend for thinner and tighter-fitting garments, with enhanced breathability while maintaining, without being their priority, a certain ability to cope with the rain. To achieve this, this Castelli RoS relies on the Gore-Tex Infinium Windstopper 150 membrane, which in addition to its protective properties ensures a fantastic fit thanks to its great elasticity. An aspect that is exploited by Castelli when developing the pattern, minimizing the number of seams and, therefore, the weak points of the garment.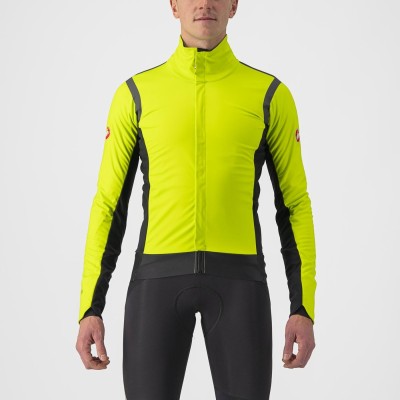 Price: 299.95 €
Weight: 525 g
Fabric: Gore-Tex Infinium Windstopper 150
Temperature range: -5 to 10 ºC
Sizes: XS to 3XL
Sportful Fiandre Pro Jacket
Despite being owned by the same company as Castelli, Sportful approaches its performance apparel for adverse weather conditions from a different point of view. Their Fiandre line is designed to be perfectly usable for intense cycling, so breathability is prioritized over insulation. However, this Fiandre Pro Jacket is still a garment designed for cold weather and rainy conditions. A situation where Sportful has considered that the membrane that best meets its requirements is the Polartec Neoshell, the latest generation membrane that adds to its characteristics that of elasticity, traditional Achilles heel of waterproof/breathable membranes.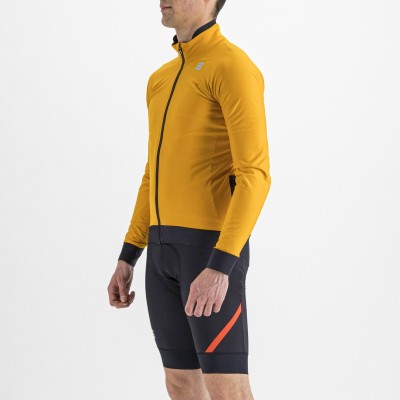 Price: 239.90 €
Weight: 258 g
Fabric: Polartec Neoshell
Temperature range: minimum 0 ºC
Sizes: S to 3XL
Assos Equipe R Habu Winter Jacket S9
The Swiss brand has always been surrounded by that aura of exclusivity where the highest quality prevails over all other parameters. This Habu is a classic in its catalog, a garment that stands out, like other products of the brand, for using Assos own technologies, as it makes clear with its Airblock 888 membrane laminated in three layers and ensures the necessary protection against wind and rain. However, in the rear part it is preferred to prioritize breathability with the use of an RX Evo fabric, although this receives a water-repellent treatment to maintain a certain level of protection. Finally, the entire interior is lined with soft Fiamma fabric that provides a pleasant feel and the necessary thermal comfort.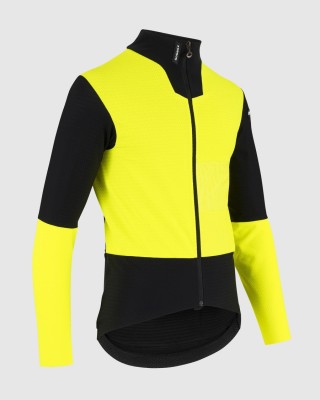 Price: 360 €
Weight: 640 g
Fabric: Airblock 888
Temperature range: not specified
Sizes: XS to TIR
Santini Vega Absolute
The Bergamese brand is another of the traditional cycling firms, in fact, they were the pioneers in the manufacture of lycra shorts, which has been able to adapt to the evolution of cycling apparel with technical products that combine with an attractive aesthetic. This Vega is the model that offers the most protection in Santini's winter collection, using the Polarter Powershield membrane and its great elasticity to achieve a close-fitting pattern that maximizes the insulating properties of its fabric. It is complemented by useful details such as a zippered chest pocket that allows us to carry cell phone, money or house keys.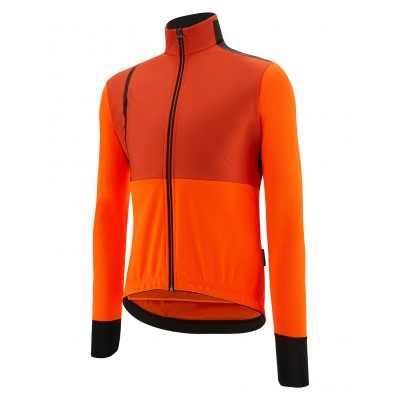 Price: 162.50 €
Weight: 450 g
Fabric: Polartec Powershield
Temperature range: -8 to 5 ºC
Sizes: XS to 6XL
Etxeondo Oben
The Gipuzkoa-based company, one of Spain's historic clothing brands, continues to produce first-class garments to cover the multiple weather conditions that can be found in Spain. Among its winter garments, this Oben is the one that offers the highest level of protection, indicated for the coldest conditions. Among the fabrics available on the market, Etxeondo has chosen Gore-Tex Infinium Windstopper for this Oben, one of the most renowned membranes on the market, combined with a Warm Plus inner lining made with a structure of microcells to promote the expulsion of moisture generated by perspiration. As usual in these garments, a close-fitting pattern is used to favor the breathability properties of the membrane. All this with the peculiar designs that usually provides the Basque brand and that in the case of this Oben, has small areas that mimic the texture of leather achieving a very unusual aesthetic in this type of garments.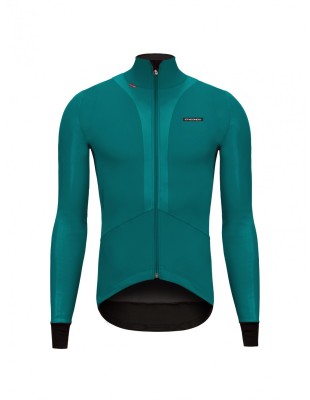 Price: 329 €
Weight: 399 g
Fabric: Gore-Tex Infinium Windstopper
Temperature range: -5 to 10 ºC
Sizes: S to XXL
How to choose the perfect winter jacket
The huge range of winter clothing on offer means that many, when deciding on one model or another, are overwhelmed by the avalanche of data that can be found about them. In the case of technical cycling clothing, most brands have reached a high level of development, which means that the performance in terms of protection, at least in absolute terms, is quite remarkable.
The first thing to look for when choosing a jacket is the membrane used to prevent wind, rain and cold from reaching the inside of the garment while allowing the heat generated through sweat to escape, which would otherwise end up soaking and cooling the skin.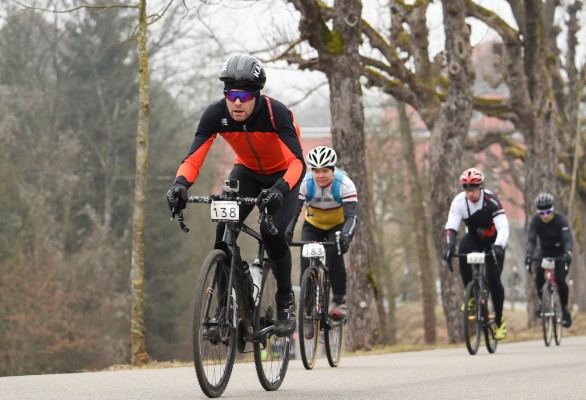 Currently, the market is dominated by Gore, with different versions of its Windstopper membranes and its great rival Polartec, which has in its Powershield membrane its greatest exponent. The third in discord is eVent that despite evolving its membranes in recent years is still postulated as a slightly lower step, at least in terms of its breathability. In addition, we have to take into account that some brands choose to develop their own membranes.
In any case, beyond the absolute properties of the membranes, which are very similar in terms of their ability to block the entry of water or to expel sweat, the way each brand works the fabrics at the time of manufacture usually determines to a greater extent the performance of the garment. Here the patterning takes on special importance: although many opt for wider garments looking for comfort or to avoid revealing our little overweight problems, it is essential that the jackets are as tight as possible so that the sweat can pass from the inner layer to the membrane to be expelled.
In addition, a loose-fitting jacket will generate more air pockets that need to be warmed to promote proper thermal comfort.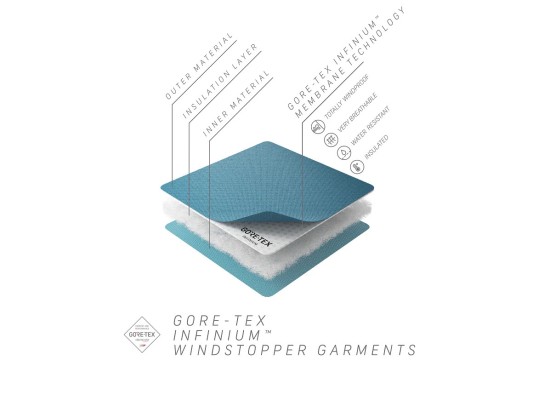 Speaking of thermal comfort, in order to get the full benefit of the insulating capabilities of winter jackets it is crucial to wear a good thermal fabric undershirt. It is not worth, as we often see in many occasions, the typical synthetic t-shirt given in some events or a short jersey as we have seen in some occasions.
Before concluding on the subject of membranes, it is worth commenting on an aspect that creates a lot of confusion. It is that of waterproofing. All membranes offer a certain water retention capacity, which in some brands is reinforced with some type of water-repellent treatment. Obviously, the effectiveness of these treatments decreases with use and washing.
Keep in mind that the membranes of winter jackets are not designed to be waterproof so, in heavy rain, water will eventually penetrate the membrane. For this use, there are other membranes with greater capacity such as the famous Gore-Tex, although they have less breathability.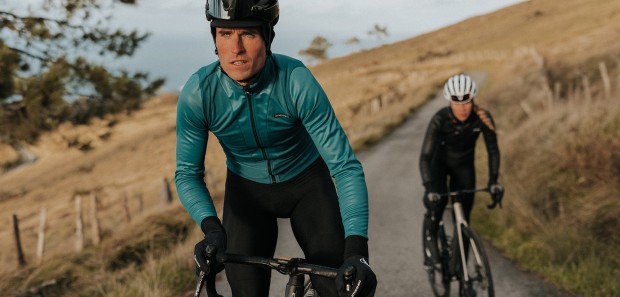 Beyond the capabilities provided by the fabric from which the jacket is made, look at the design and finishing details that can make a difference. Close-fitting cuffs that rise slightly and can accommodate gloves. Pleasant fabric collars that are not constricting but not too loose for air to pass through. Backs in conventional fabric for those who prioritize breathability over insulation when pedaling with some intensity or waists with the back cut longer and a certain fixation to the waist to prevent them from rising. All of them are details that make the difference between one jacket and another and will make some adapt to our physiognomy better than others.
It should also be noted that it is preferable to opt for models with a simpler construction. Excessive pockets or seams to match the design will eventually become weak points through which water and wind can penetrate.
When defining the use of their jackets, manufacturers usually provide recommended temperature ranges. However, these recommendations are totally subjective and it must be taken into account that what may be a cold jacket for one person may be a real blanket for another. The amount of insulation of the jackets is influenced by parameters such as the pace at which we ride, the ambient temperature, if there is wind or even humidity, as well as the physiognomy of the cyclist, it is not the same for someone slightly overweight than for someone who moves at the limit of body fat.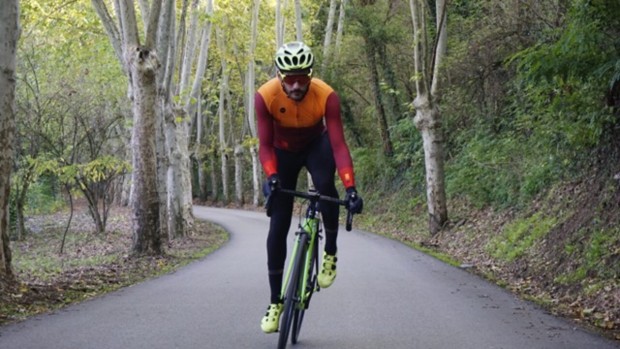 We do not want to end this article without a few tips on how to care for garments that involve a significant outlay, especially with regard to washing them and that will ensure that the jacket retains its properties for several years.
It is essential to wash the jacket after each use. Many cyclists do not do so in the belief that washing shortens the life of the garment without taking into account that the accumulation of perspiration salts in the pores of the membranes is much more damaging.
We will wash the jacket in the washing machine, with the zipper closed and inside out to avoid damaging the surface with zippers, buttons and other garments that we introduce in the washing machine. Especially harmful, not only for jackets but for all lycra cycling garments, are the velcro fasteners, which can end up doing real damage in the washing machine. It is preferable, if we are going to wash garments with Velcro, that we check before putting them in the washing machine that they are closed or, better still, we introduce them in a net bag for washing.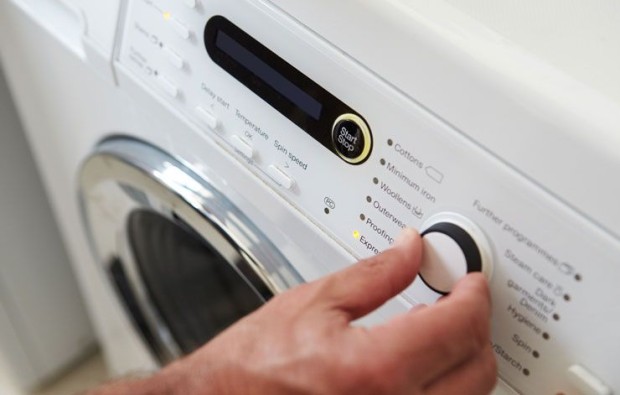 We will select a program for delicate garments, or even, many modern washing machines already include a program for sports garments. At a warm temperature of about 40 ºC. We will use a neutral soap that does not leave residues, an aspect that liquid detergents tend to fulfill better than those in powder, trying not to exceed in the quantity. And, most importantly, never use fabric softener as it penetrates the inside of the membranes, reducing the breathability and affecting water-repellent treatments.
When drying, avoid direct heat sources, including drying in the sun on a summer day. Although some brands indicate that you can use the dryer, it is preferable not to do so or, if we use it, at very low temperatures and, like all cycling garments, ironing is totally excluded.
With all this, there are no more excuses to park your bike during the winter months.