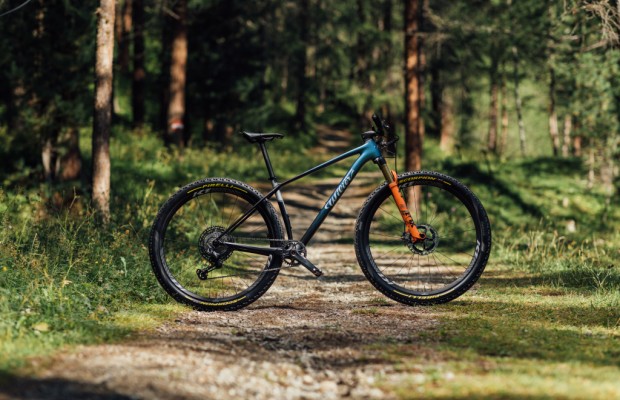 New Wilier USMA SLR, a racing spirit for an ultra-lightweight hardtail
The Wilier USMA SLR is the latest mountain bike presented by the exclusive Italian bike manufacturer. A high competition and ultralight hardtail. Its frame is an outstanding 850 grams in size M. Lightness and racing geometry for a MTB that has been developed directly in the best races in the world.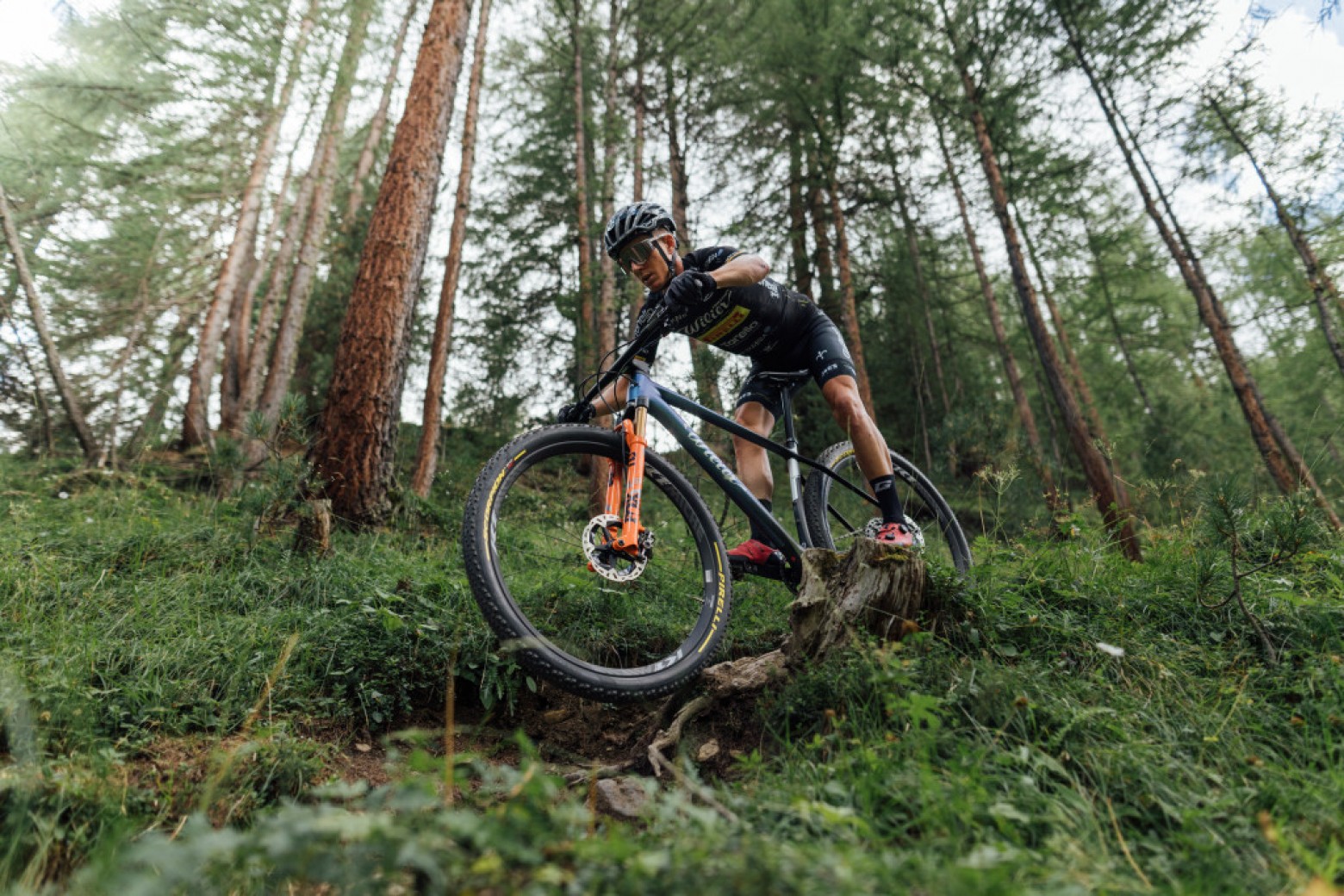 Wilier USMA SLR, lightness and elegance for a very fast hardtail
Wilier defines the USMA SLR as a light, modern, simple and easy to ride and maintain model. It seems to us a great description for a bike that has managed to bring together everything that is required of a hardtail mountain bike in 2023, but making clear its competitive character. Not in vain, the Wilier Pirelli team has been part of its development. 
Extreme lightness without sacrificing stiffness
One of the most notable features of this Wilier USMA SLR is its extreme lightness. Something that the brand took great care to ensure that riders can have a competitive advantage by saving watts uphill.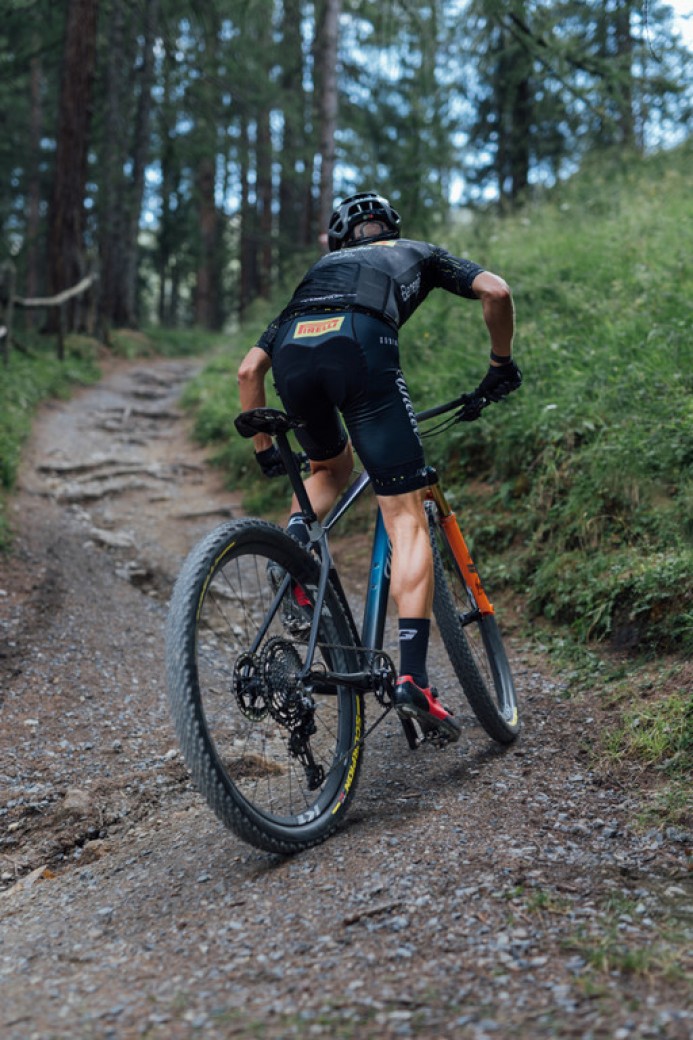 The USMA SLR frame weighs only 850 grams, a very interesting base weight to achieve very light complete set-ups. But Wilier was clear that this weight reduction could not compromise the stiffness of the assembly, so the USMA SLR frame is made of HUS-MOD carbon, the same used in high-end road bikes. A material that combines the highest quality fibers with very high strength multidirectional fibers.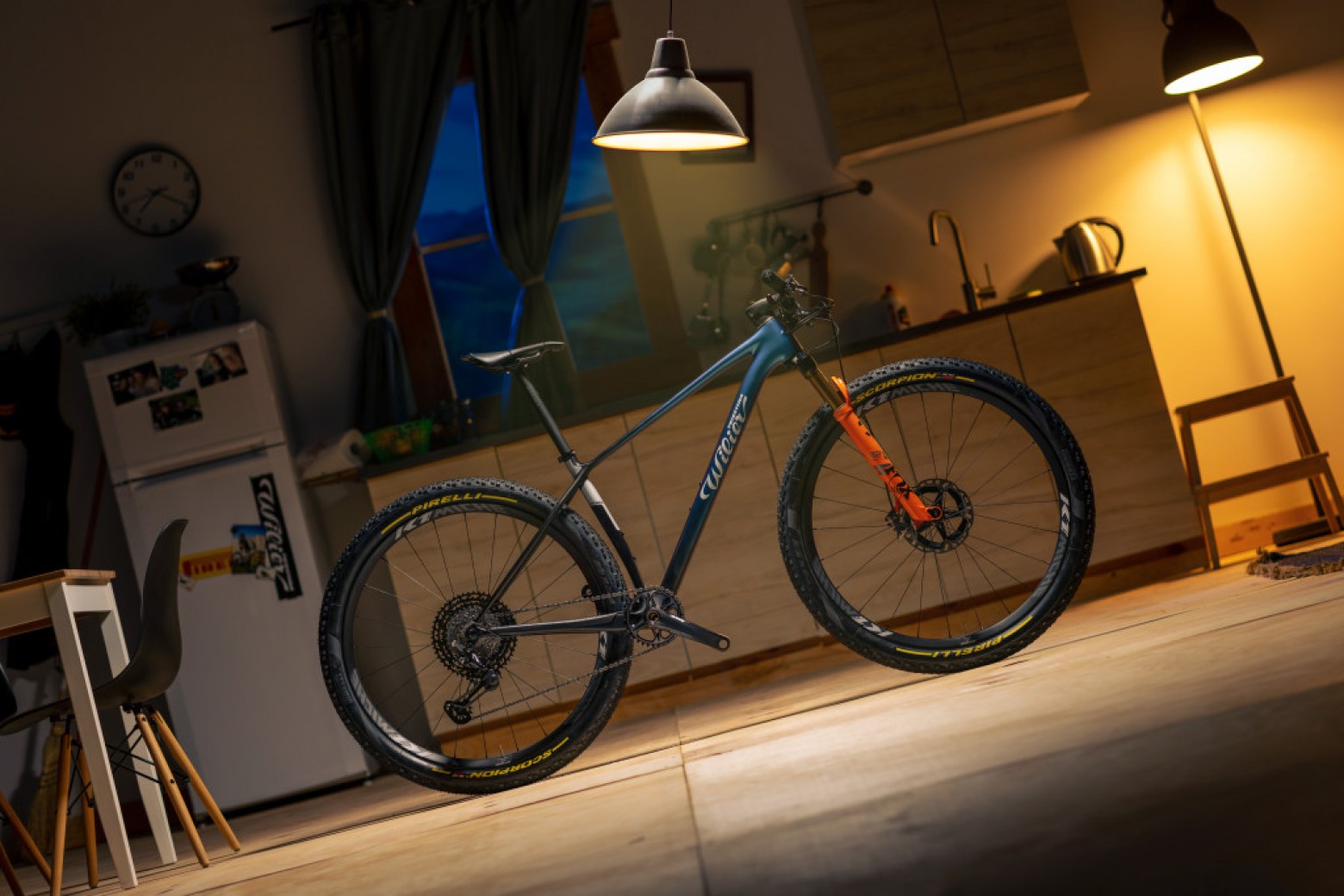 In addition, to control the stresses generated in mountain biking and ensure outstanding stiffness, the frame design includes specially rounded tubes, a great solution to maintain a good stiffness/weight ratio, and the intersections between tubes have been reinforced.
Modern racing geometry
Hardtail mountain bikes seem to be having a second youth and several brands are betting on new models that are lighter and somewhat more comfortable than those of a few years ago. In this case, the Wilier USMA SLR opts for modern measures but with figures that do not forget its racing character.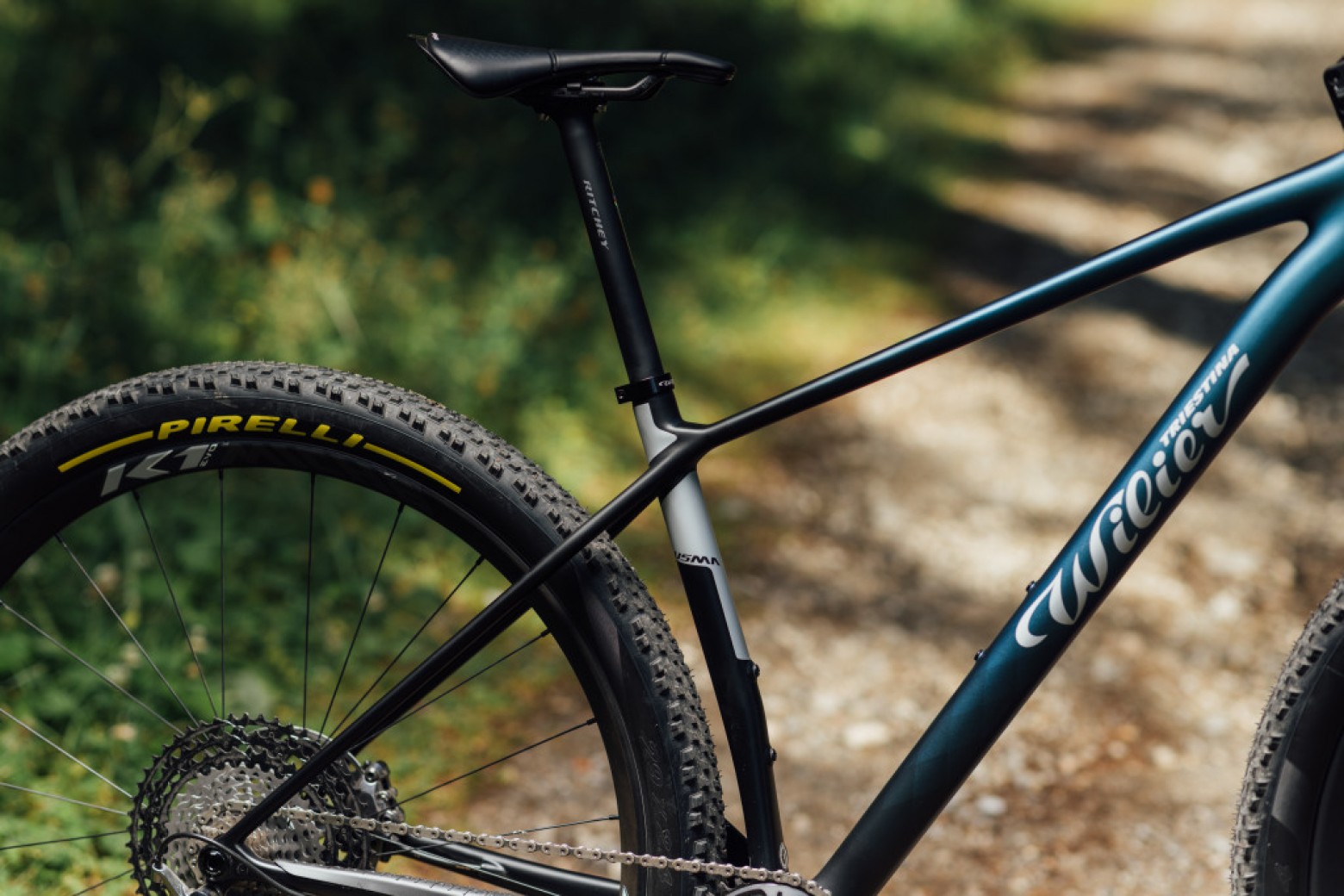 The 425mm chainstays can be considered quite short given that the rear triangle can accommodate up to 2.4" tires. Its geometry, with a seat angle of 75°, a steering angle of 67.75°, a 430mm reach in size M and a very short bottom bracket to ground clearance, make this bike very stable on downhills and reactive on climbs and technical sections.
Integrated handlebars 
As we saw and tested on its twin-suspension version, the URTA SLR, this USMA SLR comes with Wilier's integrated handlebars. While the internal cable routing system, with two entries in the head tube, is already pretty neat, the integrated carbon monocoque handlebars give the model a very sleek aesthetic.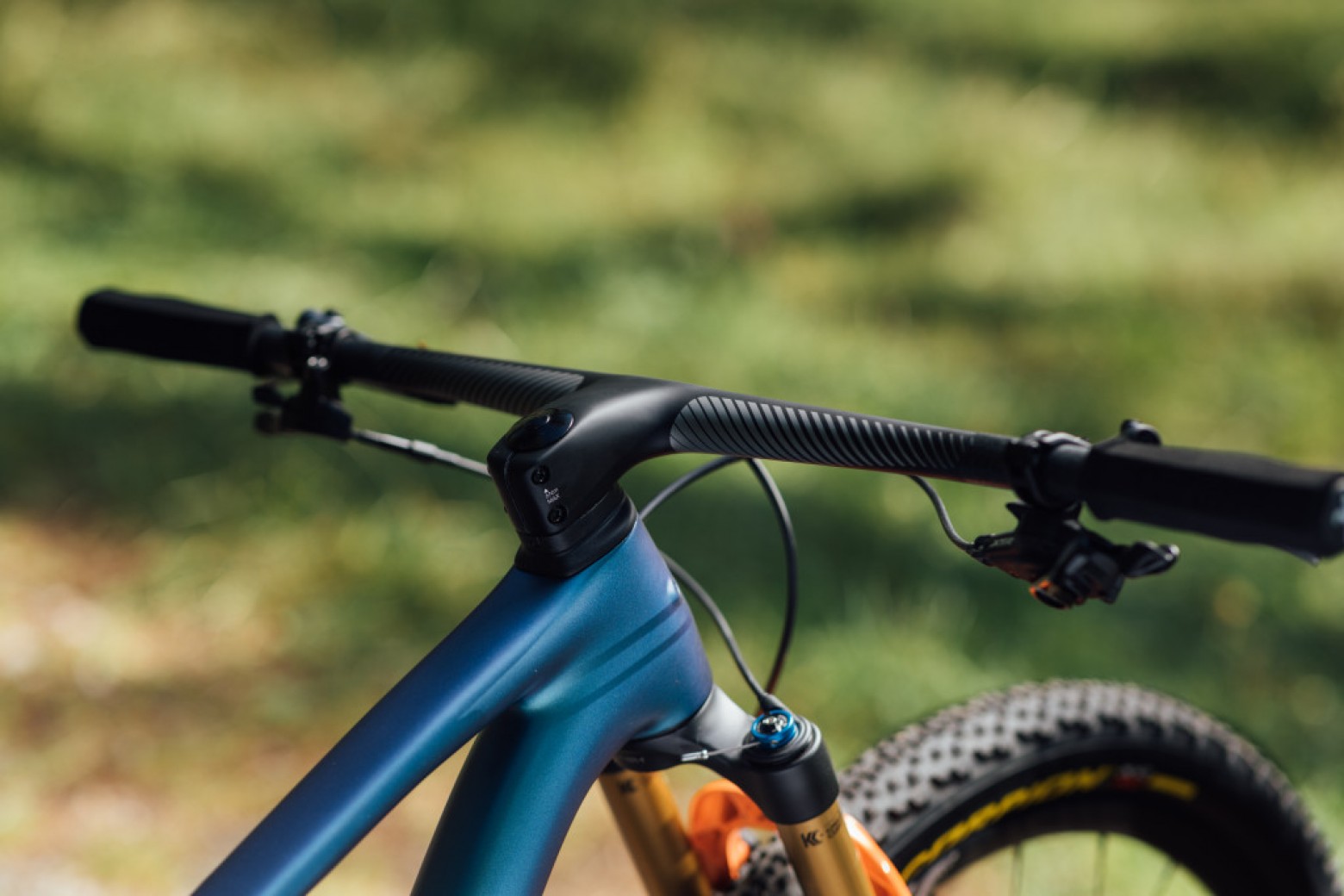 Wilier USMA SLR: models and prices
The Wilier USMA SLR comes with an extensive range of setups starting at 5,100€ and going up to 9,700€ for its top of the range model. All are equipped with the Fox 32 SC Float FACTORY Kashima 100mm fork.
USMA SLR with integrated handlebars/SRAM Eagle XX1 AXS/ Miche K1 wheels - 9.700€
USMA SLR with integrated handlebars/SRAM Eagle XX1 AXS/ Miche K4 wheels - 9.300€
USMA SLR with integrated handlebars/SRAM Eagle XX1 AXS/ Miche 966 wheels - 8.300€
USMA SLR with integrated handlebars/Shimano XTR/ Miche K1 wheels - 8.200€
USMA SLR with integrated handlebars/Shimano XTR/ Miche K4 wheels - 7.800€
USMA SLR with integrated handlebars/Shimano XTR/ Miche 966 wheels - 6.700€
USMA SLR /SRAM GX AXS/ Miche K4 wheels - 7.000€
USMA SLR /SRAM GX AXS/  Miche 966 wheels - 5.900€
USMA SLR /Shimano XT/ Miche K4 wheels - 6.200€
USMA SLR /Shimano XT/ Miche 966 wheels - 5.100€