Who will win La Vuelta a España 2021?
There is only one week left until the end of La Vuelta 2021 and, on this rest day, we are thinking about the current situation, about what we have seen so far, about what remains to be decided and we review an edition that has had its lights and shadows. We analyse the favourites and we also consider whether this Vuelta is being boring or not, and why.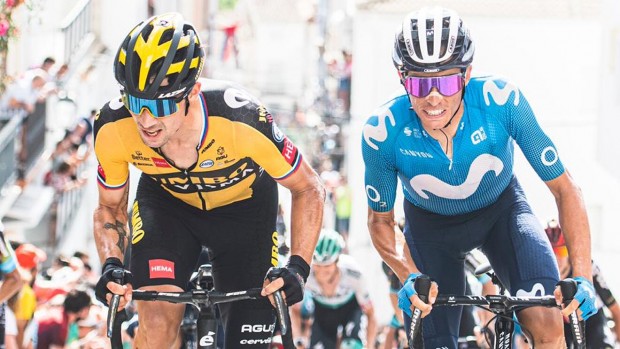 Who will win La Vuelta a España 2021?
La Vuelta 2021 is on fire. The equality in the general classification is undoubtedly the best news for a race with positive points and a few things to improve. But the fight for victory in Santiago de Compostela keeps us watching the TV, even with a week to go before the final outcome.
This equality is mainly due to two factors: the first one is that the fittest rider by far on the Pro Tour circuit are not in this edition of La Vuelta 2021. That, which in principle is bad news, has ended up bringing the most excitement to a well-planned round, but which is still far from the Tour de France in terms of line-up.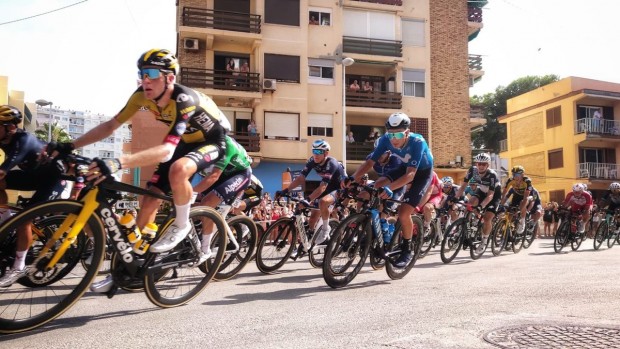 Tadej Pogacar has not come, and in his place we have a beautiful fight between the strongest of the rest of the mortals. His compatriot Primoz Roglic; Enric Mas and a very in tune Movistar (without Valverde, sadly he crashed) with Supermán López and the unpredictable candidates, in this case Eiking, who keeps the red after having saved several match points, like the climb to Villuercas.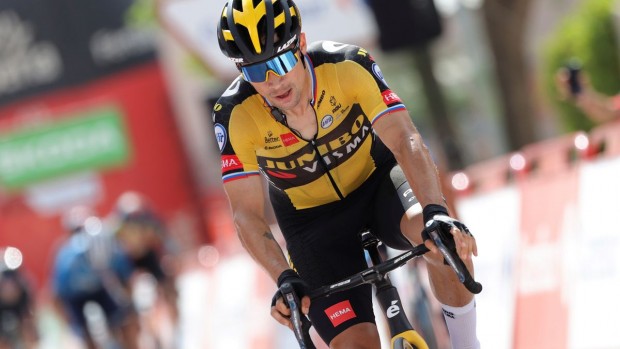 So, when we ask ourselves who will win La Vuelta a España 2021, we have the list very much in mind. The first candidate, without a doubt, and main favourite is Primoz Roglic. The Jumbo Visma rider has proven to be the strongest. In the only stage he dropped the rest, he went to the ground on the downhill and was chased down by Enric Mas and the rest of the bunch. But Roglic not only has more sprinting and has won stages because of it, he has a silver bullet in the final stage, an individual time trial between Padrón and Santiago de Compostela. If he doesn't lead there, he can break the rest in the time trial, where he is a specialist. His recent Olympic gold medal is proof of that.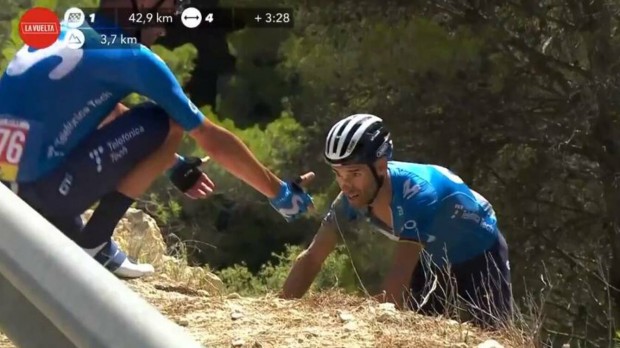 Behind Roglic, we can say that there is a small group of candidates. A small group, because some profiles have fallen apart. Carapaz, who dropped out the day before yesterday after a great season that included a podium in the Tour and Olympic gold in Tokyo 2020 in road cycling; Pidcock, who has come to ride; and Egan Bernal, more than 4 minutes behind the leader. The entire Ineos team, which will complete its annus horribilis in the Tour and Vuelta. Adam Yates, also 4 minutes behind, is showing his strength and courage, so with so many mountains ahead he can try to fight for the podium.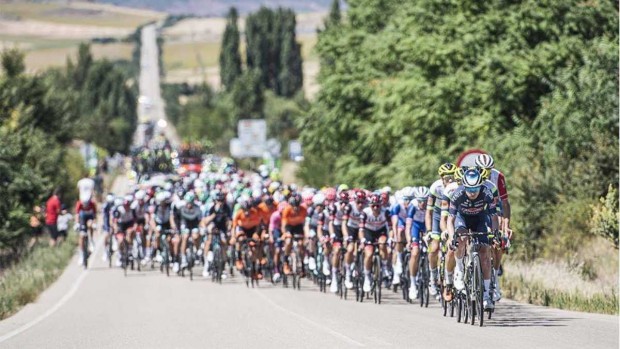 But that podium is expensive. Two Movistar riders in particular, who have arrived very strong, will be selling their skins. Enric Mas is the first. The Mallorcan is having a very good season. His sixth position in the Tour and his probable podium in La Vuelta close what will be his best year, even if we don't know the colour of his medal in the Spanish round. He is at Roglic's level, he is the only one who is fighting him in the mountains and although he lacks the final point, he has given his best. The other is Miguel Angel Lopez, a great rider who was unlucky in the Tour, where he crashed, and who is very strong. He can pull on his own or he can be Mas' best ally if he is needed. The two form a very strong duo.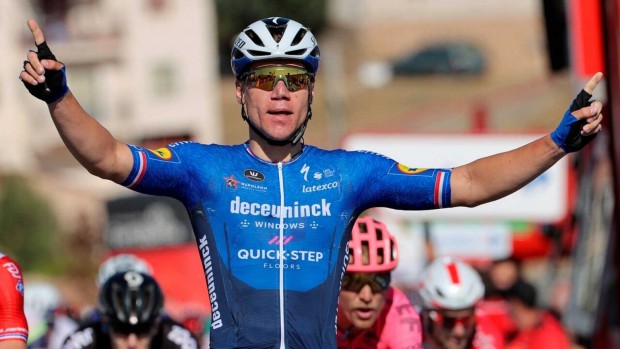 Finally, we must not lose sight of two riders who will probably fall in the next two mountain stages, but they must be made to fall. Especially Eiking, who is proving to be strong in the mountains of Extremadura, always staying in the group of favourites. The Norwegian from Intermarche won the red jersey on any given day in a breakaway, and now he has to take it off. Guillaume Martin is also in a similar situation, although it is taken for granted that both are basically fighting to get into the top 10, we will have to see what happens in Covadonga and in the Gamoniteiru, two tremendous finishes in Picos de Europa. Our bet: Roglic, Mas, Lopez for the podium.
Is the Vuelta 2021 boring?
There has been a debate on social media about the excitement (or lack of it) in La Vuelta 2021. We don't know what you think about it, but we think it's worth making a distinction between several aspects.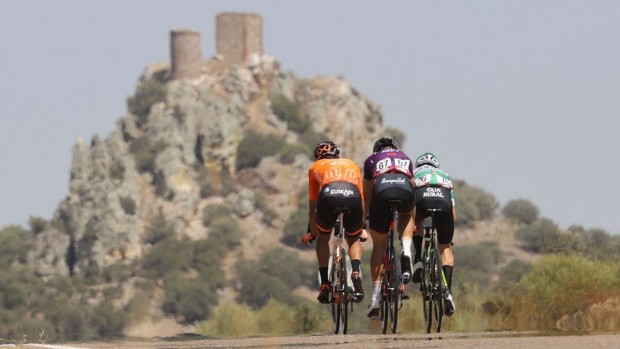 The first is that emotion in cycling is either felt or not felt. Yes, there are viewers who only enjoy the big mountain stages, or just the two-minute lead-up and sprint finish. But the Vuelta is entertaining if you just like cycling. There was a bit of everything. It's true that the flat stages have almost always followed the same script: early breakaway, late catch and final sprint. But not always: there have been breakaway victories, like those of Storer or Nielsen.
It is also true that it is not a question of the route. In fact, La Vuelta 2021 has had different and original stages that have been liked. Downhill finishes, very dynamic stages and supposedly flat stages that seemed more like a spring classic. This has given it juice, an important cache, and spectacle almost every day.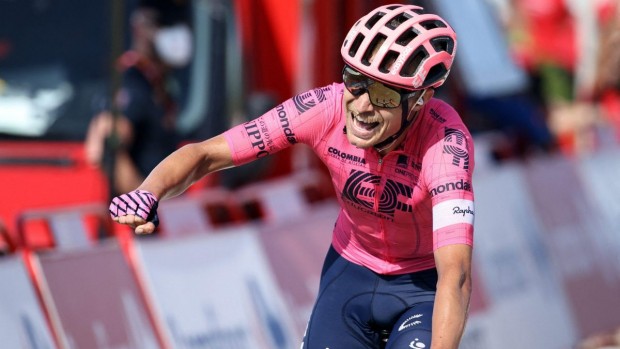 So if the problem has not been the route, which is well planned and still has the best part to go, nor the dynamism, why is there a debate about whether or not it is boring?
Basically because of two factors: the first is the timing of La Vuelta 2021. After a year of hiatus due to the coronavirus and another in which events have been concentrated. Two editions of the Tour very close together and the Olympic Games for dessert. La Vuelta comes then, at the end of two strange seasons concentrated in a few months, so the riders arrive mentally and physically exhausted. And that undoubtedly reduces the spectacle.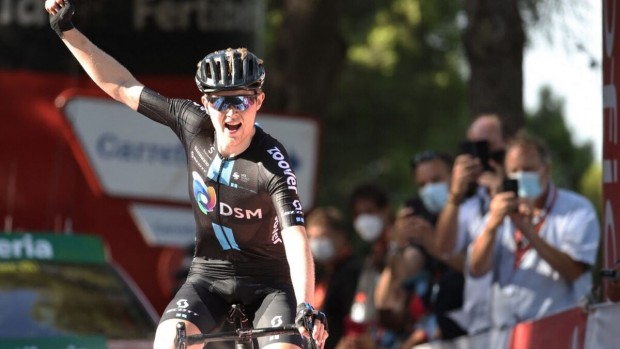 The other factor is something that has long been debated: power control. Watts and power meters have changed cycling as we think of it. We were recently talking about power and its importance in cycling today, so when a rider is riding on power, watts have broken the surprise. Everyone puts in their critical power and attacks 2 kilometres from the finish line of the stages. It gives them enough to win, so why risk it. The debate about the power meters is still going on, and there is a side that advocates eliminating them. In fact, the Tour has already expressed its doubts about them. We'll see what happens.
In short, La Vuelta 2021 is not being boring, but road cycling, in general, has become less exciting, there is no doubt about that.