Mont Sainte Anne 2022 XCO World Cup: how to watch it, favorites and schedule
The 2022 Mont-Sainte-Anne XCO World Cup, Canada, will be held from August 5 to 7 after a 2-year hiatus. In addition, it will be the penultimate round of the World Cup and there is still much to be decided. Here we tell you who arrive as favorites, schedules (taking into account the time change) and where to watch it live.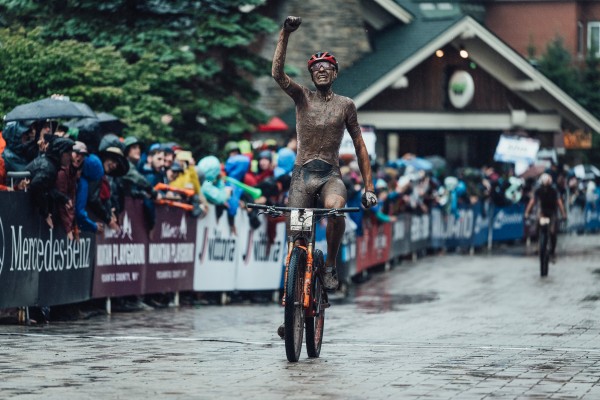 When and how to watch the Mont-Sainte-Anne MTB World Cup 2022
The XCC and XCO World Cup of Mont-Sainte-Anne 2022 can be watched live and free online from the RedBull TV website for both the Short Track on Friday and the XCO race on Sunday. Here is the schedule with the time for the UK.
Friday, August 5, 2022
Sunday, August 7, 2022

Who won the Mont-Sainte-Anne World Cup last time?
It is worth remembering that the last UCI race held in Mont-Sainte-Anne was not a World Cup, but the 2019 World Championships. A World Championship where Nino Schurter and Pauline Ferrand Prevot took the rainbow jerseys that year.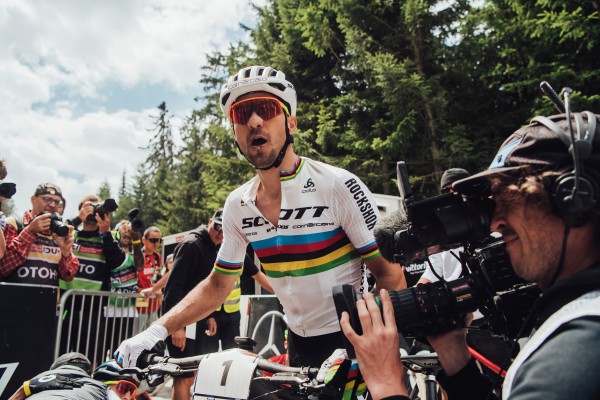 To remember the last XCO World Cup contested there we would have to go back one more year, to 2018, when Mathias Fluckiger won after a broken chain by Nino Schurter and Jolanda Neff did the same after a perfect race.
Favorites to win the XCO World Cup Mont-Sainte-Anne 2022
Alessandra Keller has gone in a few races from being one of the podium favorites to becoming one of the top favorites for the victory, and so she will start at Mont Sainte Anne after winning at Snowshoe.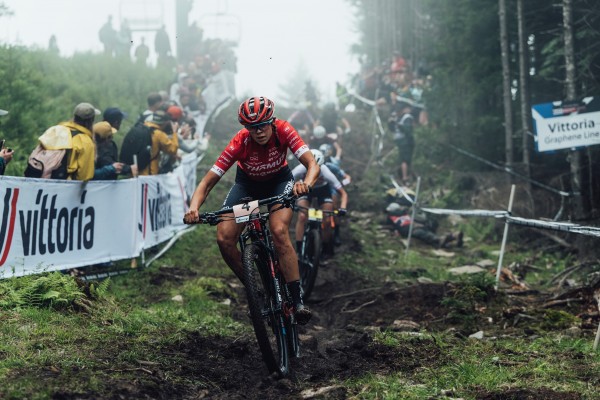 We could say that Jenny Rissveds is being the most consistent rider at the front of the race during the whole season, out of the 5 races she's been in, she's been 2nd four times and 3rd once, but for one reason or another she hasn't been able to get the victory. With these numbers, knowing that Rissveds is one of the most technical riders on the grid and that the Mont Sainte Anne course has rocky downhills that can decide the race, it would not be unusual to see Rissveds on the top of the podium this weekend.
Bec McConnell started the season winning 3 World Cup races in a row, but bad luck is hitting her in the last 2 races. The Australian has shown signs that her form is at the level needed to keep winning, but in Vallnord two flats prevented her from proving it and in Snowshoe she suffered a hard crash in the Short Track that left her affected for the XCO race. If she has managed to recover, in Canada she will surely be fighting for the win.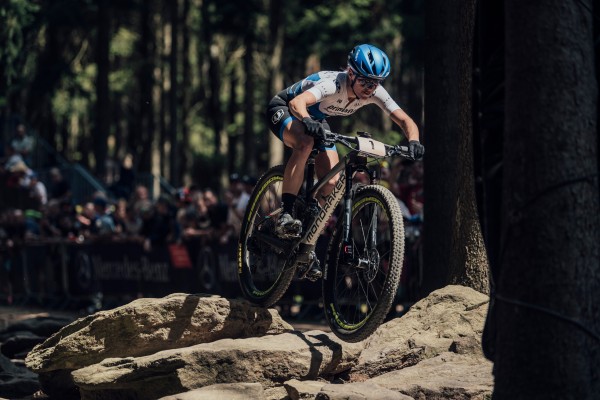 Dutch rider Anne Terpstra managed to take the overall lead in the XCO World Cup standings at Snowshoe, so there is no doubt that her main goal will be to maintain that lead in the two remaining races. Considering that there are less than 200 points between the top four in the standings, McConnell, Rissveds, Keller and Terpstra herself, the Ghost Factory rider will surely try to be on the podium in Canada.
The young Austrian Mona Mitterwallner is having some ups and downs in her first Elite season, but her potential is intact and she has already shown us that she is one of those riders capable of winning a race from the first lap. Let's see if it is in Mont-Sainte-Anne where her first victory in the Elite XCO World Cup will come.
Podium favorites for the XCO World Cup Canada 2022
The Snowshoe race left us important casualties and great joys that we will see if they continue in the XCO Mont-Sainte-Anne World Cup.
Spanish rider David Valero won his first World Cup less than a week ago and we already know that when a rider, with the necessary qualities to win, achieves it for the first time, it gives him a decisive confidence boost in the following races. Valero has earned by his own merit to be the big favorite in Canada.
The last time Vlad Dascalu raced in Mont-Sainte-Anne he was U-23 World Champion, so he returns to one of his favorite circuits to try to take his first victory in the Elite XCO World Cup. We can't forget that in Snowshoe he had a crash that left him with a strong blow in the face and a cut in his knee, once fractures have been ruled out we will have to check if that fall is a handicap for him in Canada.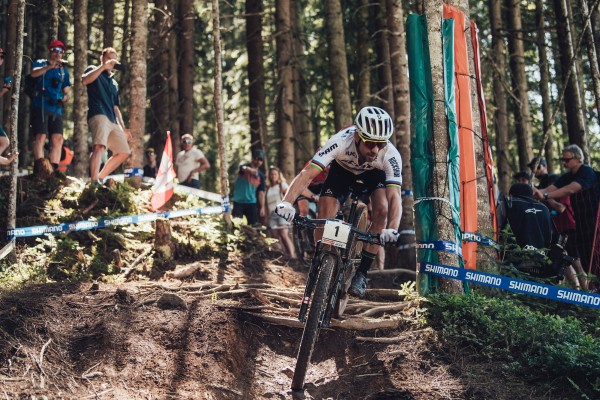 Nino Schurter will be in a similar situation. The World Champion has only two chances left to get his longed-for 34th World Cup victory and he will be going all out at the Mont-Sainte-Anne XCO World Cup. It remains to be seen if he is fully recovered from his heavy crash at Snowshoe.
Swiss Filippo Colombo was in second place in Snowshoe until a flat tire conditioned him for the rest of the race, but he still finished in the Top 5. It would be no surprise to see the BMC rider back in the top 5 in Canada.
One of the great revelations of the year is Luca Braidot, the only rider next to Pidcock who has managed, so far, to repeat victory this season. In Snowshoe he came third and it is now impossible to leave the Italian out of any list of favorites.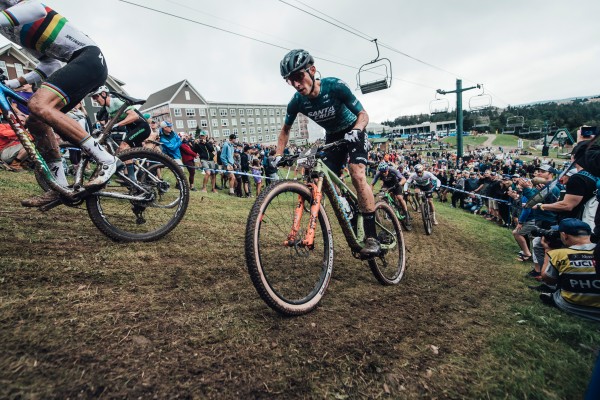 Although Fluckiger will also be absent in Canada, the World Cup gets a big name back with the surprise arrival of Jordan Sarrou. Sarrou's trip to Mont-Sainte-Anne is a bit strange after his absence at Snowshoe, so it makes us suspect that he might have prepared this race thoroughly.
What do you think about our selection of favorites for the podium of the XCO World Cup of Mont-Sainte-Anne? We read you on our social networks!