Jakobsen wins stage 4 in the final sprint and Taaramae crashes without consequence
A very flat stage finishing in Molina de Aragón that was won by Jakobsen. The Dutch rider from Deceuninck Quick Step won a sprint again after what happened in Poland a little more than a year ago. The leader crashed but did not lose the red jersey.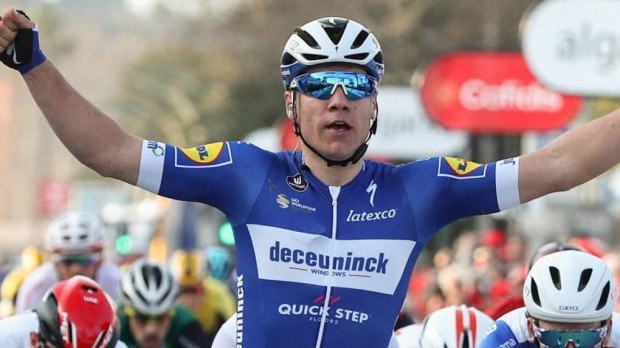 Early breakaway and flat stage means sprint
A flat stage after yesterday's change of leader and a plan on the table that was carried out from start to finish. These stages are like a kind of deja vu: an early breakaway, brave riders fighting against a devastating peloton that finally catches them, and a sprint finish. These three steps summed up today's stage.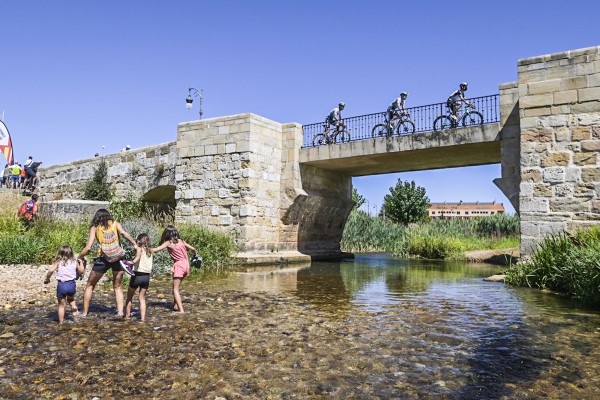 Stage 4 of La Vuelta 2021 was a new opportunity for the sprinters to win in a Grand Tour, and so it happened. 164 kilometres between El Burgo de Osma and Molina de Aragón with few hills and some wind. The Cathedral of Santa María de la Asunción was the starting point (it's La Vuelta of the cathedrals, let's not forget), and Canal, Madrazo and Bou didn't wait a minute. A breakaway formed with a couple of minutes of difference. The Spanish are making their presence felt, but still without luck or a stage victory.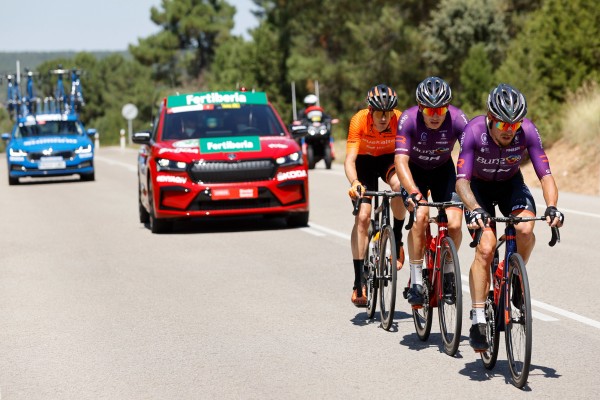 Intermarché also tried to fulfil its role as the leader's team: it protected Taaramae and led the peloton, allowing the home breakaway, which reached almost 5 minutes. Even so, it didn't look like a very optimistic attempt, but it's worth a try.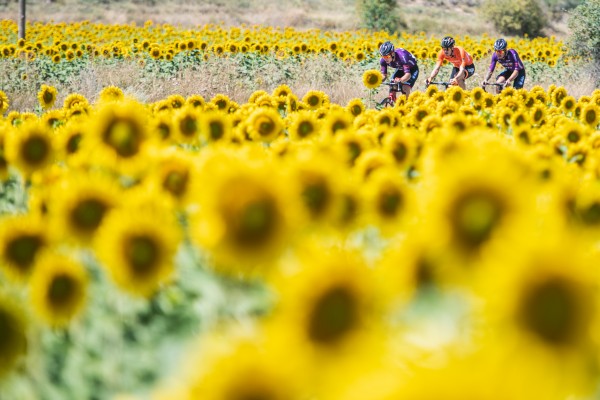 In those 5 minutes Intermarché and Jumbo had had enough, with the collaboration of Deceuninck in several sections. The sprinters didn't want to miss out on the chance of a Grand Tour victory, so the gap fell after just 10 kilometres to around a minute. The breakaway's spirits were low.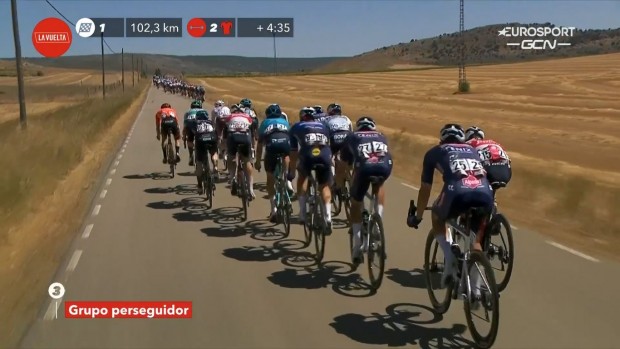 The peloton hunts down the breakaway and prepares for the sprint
With 40 kilometres to go, the lead was already about 40 seconds. At the start, the sprinters had been clear. Philipsen declared that it was an ideal but somewhat technical finish. Jakobsen said it would be a question of power and placement. The Dutchman from Deceuninck was going to make up for a year to forget because of his bad head, but he was not yet aware of it.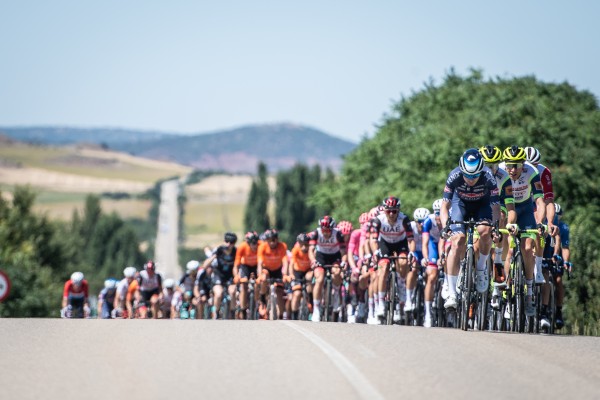 With 30 kilometres to go, the peloton was 10 seconds behind the breakaway, which was completely diluted, but held on until 13 seconds to go, when they were absorbed by a group that was already thinking about the strategies for the sprint in Molina de Aragón.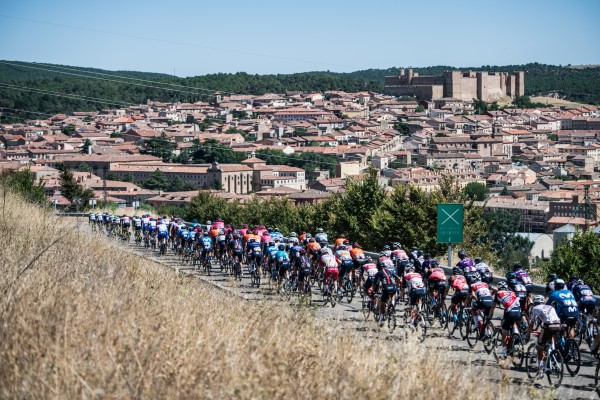 It was from here that interesting things really happened. Two in particular: firstly, the crash of the leader of La Vuelta 2021, Rein Taaramae. He went to the ground with the great fortune that he was already in the neutralised zone, so he was going to keep the lead, but he took the blow in one piece. There were 2 kilometres to go and the nerves were getting intense.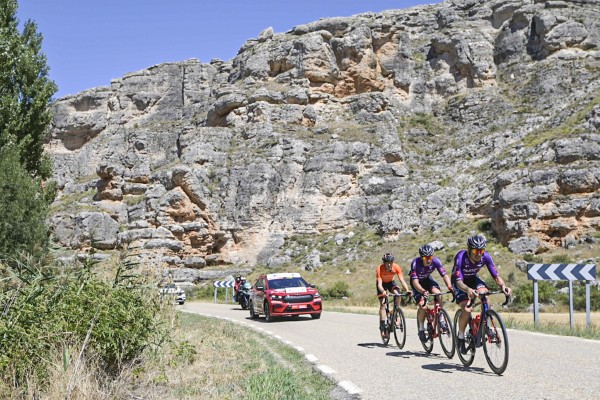 Fabio Jakobsen won a spectacular sprint. He took the wheel and 100 metres from the finish line it was clear that he had legs. He rode on the left side of the road and pushed all the way to the finish line, riding solo with almost a bike length advantage. There was no need for a photo finish and he beat Démare without batting an eyelid. A joy for cycling after the Dutch rider was out of the race and marked in red for last year's crash at the Tour of Poland. He will have learned more than one lesson in this time, but he has not forgotten to sprint and win. The favourites for the general classification, for the moment, are hiding their cards.
STAGE 4
Jakobsen, F. (Deceuninck) | 3:43:07
Demare, A. (Groupama) | m.t.
Nielsen, M.C. (Education First) | m.t.
GENERAL RANKING
Taaramae, R. (Intermarché) | 13:08:51
Elissonde, K. (Trek Segafredo) | +25
Roglic, P. (Jumbo Visma) | +30