Bardet takes the stage and no changes in the general classification
Spectacular stage with a climb to Villuercas. A large breakaway took more than 15 minutes. Then, in the fight within himself, Bardet imposed a hellish pace and went solo. The Frenchman is the new leader of the best climbers.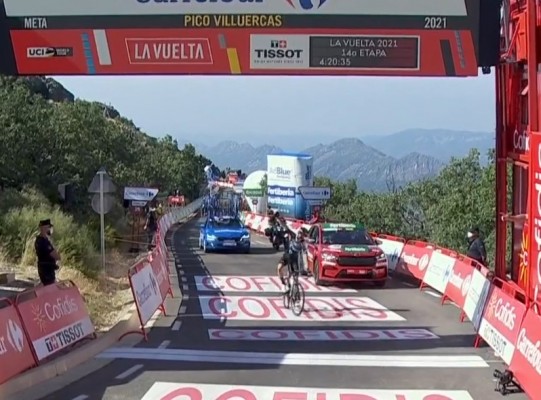 First part: a 15-minute escape
Key stage in La Vuelta 2021. A finish at Pico Villuercas, a first category pass of more than 14 kilometres in length with an average gradient of 6.2%. At 30 degrees and with almost two weeks of racing under their belts, it's not a good place to be, so the riders knew that today was a day of filtering.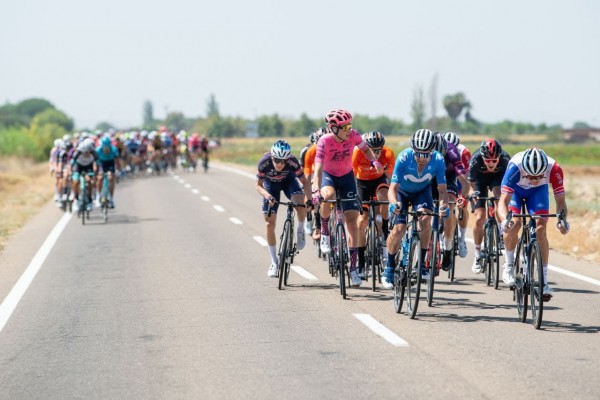 That's why the first breakaways sounded like fireworks. Their fight was to try to fight for the stage, to gain many minutes and to lose in Villuercas as a result. At kilometre 23, the breakaway already had a lead of almost four minutes, and the advantage kept growing and growing. By kilometre 30 it was already more than five minutes, a gap that was growing all the time. Everyone was going to the limit, so the peloton let them go.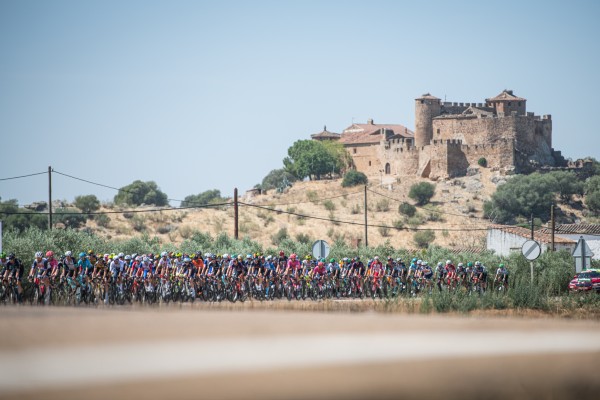 More than 7 minutes at kilometre 45, with an average speed of over 51 kilometres per hour, and the adventure was on. So much so that it went to 10 minutes, perhaps one of the biggest in this Vuelta 2021.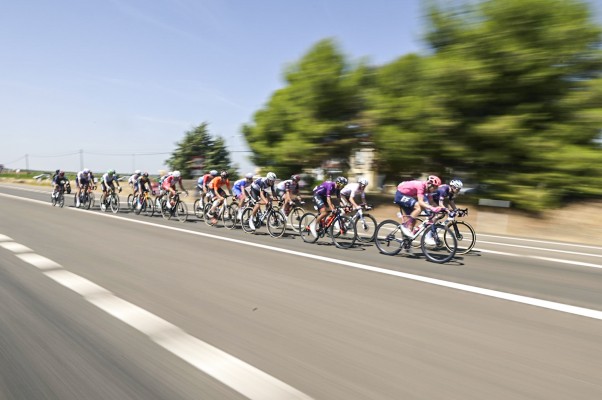 Meanwhile, Bardet became the best climber, crowning the first Puerto Berzocana, and the difference of 10 minutes didn't matter to anyone.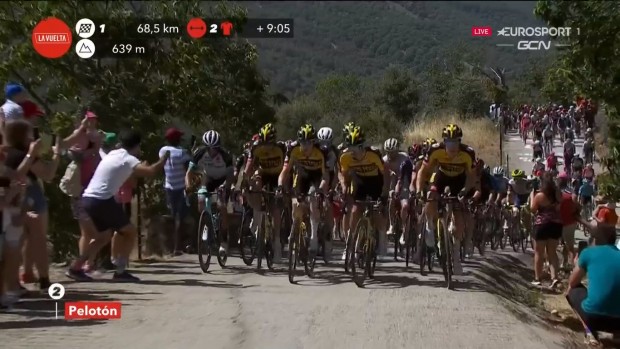 So the escape began with the usual internal battles. Everyone was looking to their own aspirations and the camaraderie began to break down. Bahrain and Trek were pulling behind, and the gap was beginning to drop. Three went solo: Holmes, from Lotto, Navarro, from Burgos, and Prodhomme, from AG2R. Holmes had a flat tyre, unlucky, and the other two went solo.
Spectacular climb to Villuercas
Navarro and Prodhomme gained almost a minute's gap and increased their own gap to the peloton, which now exceeded 11 minutes. Too long to close the gap, they were playing for the stage victory and both knew it.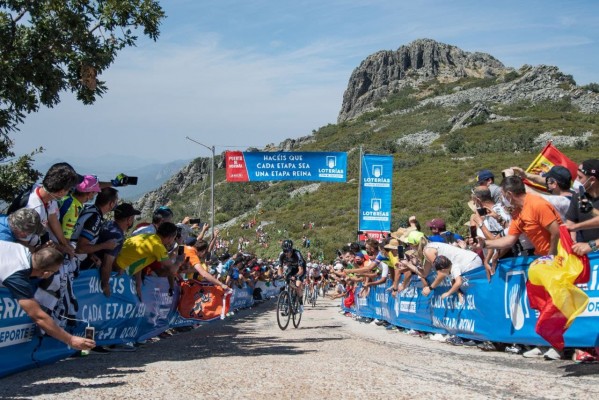 They were joined again by Holmes and a big Vanmarcke, forming a quartet and a chasing group that would not take long to catch them. But good old Prodhomme didn't have enough. He attacked and went solo. First he gained half a minute, then a full minute.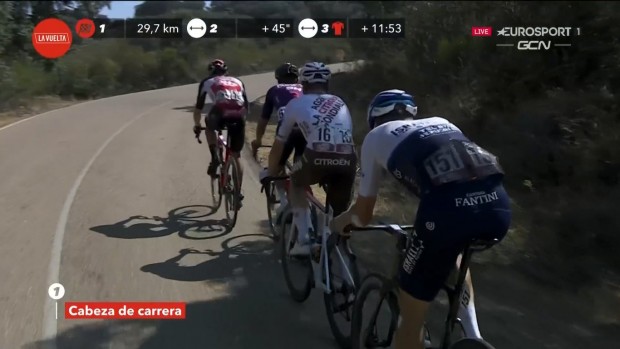 The wind from the side at times, and often from behind, meant that the peloton was relaxed and let itself be carried away, keeping the outside for Villuercas. This Apalachense terrain was going to dictate the verdict and everyone knew it. There is not much Vuelta 2021 left and not much mountain, so the winner and the podium is in these ramps. The favourites kept to themselves.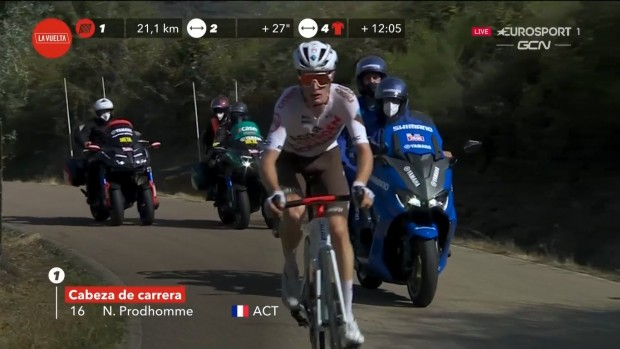 With 10 kilometres to go, Prodhomme was in the lead, Zeits behind, the chasing group a minute behind and the peloton a quarter of an hour behind. Victory was in their hands.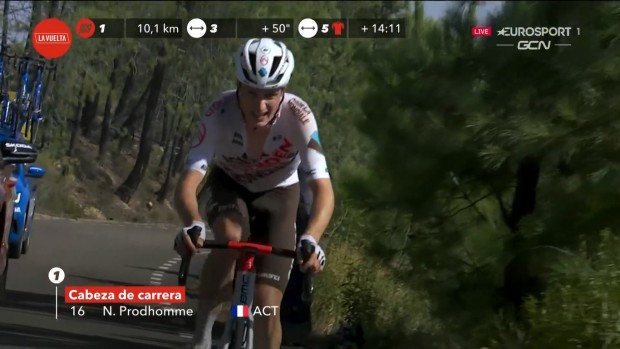 Tremendous work by the breakaway on a spectacular climb. Bardet put on a big plate and didn't think he would stop. Great form at the end of La Vuelta for the Frenchman. He caught the race leader and went solo. Behind, with their tongues hanging out, a group of four riders tried not to lose too much contact. But Bardet was going fast as a motorbike.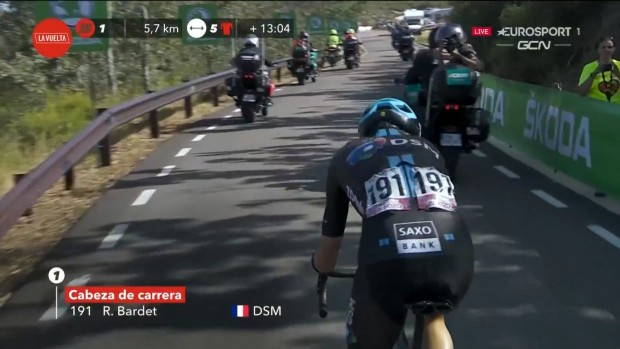 The last kilometre was a great taste in Bardet's mouth. He was able to savour his first victory in La Vuelta a España and remember what winning is all about. A great victory for him in a heroic comeback. Third victory for DSM in this Vuelta.
Behind, Miguel Ángel López was the one who attacked. The Colombian, who is also very strong in this edition of La Vuelta, is very well placed in the general classification. He was also alone at the finish line and he cut time to all the top riders in the general classification. Roglic and Mas came in together, so no big differences. Eiking saved the red jersey.
STAGE 14
Bardet, R. (DSM) | 4:20:36
Herrada, J. (Cofidis) | +44
Vine, J. (Alpecin) | +44
GENERAL RANKING
Eiking, O.C. (Intermarché) | 55:03:17
Martin, G. (Cofidis) | +54
Roglic, P. (Jumbo Visma) | +1:36