Volkswagen CEO warns: "Cars will only have an urban future if bicycles have enough space"
The car industry's latest gesture in favour of the bicycle comes from one of the sector's most authoritative voices. Volkswagen Group CEO, Herbert Diess, has argued that cars will only have an urban future if bicycles have enough space in cities.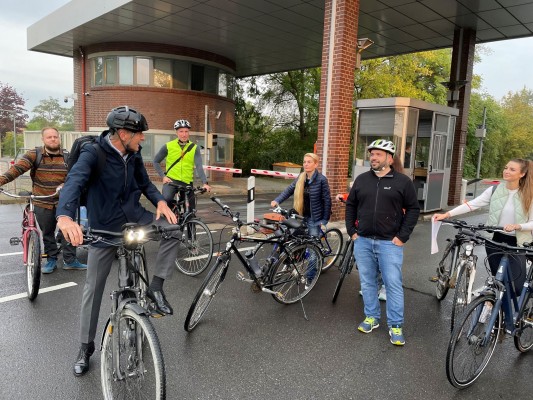 Volkswagen CEO prioritises bicycle space in cities
At the Volkswagen Group headquarters in Wolfsburg, Germany, a pilot project was launched five years ago to enable employees living nearby or in the surrounding area to cycle to work. Today, 500 employees use bicycles every day to commute to work.
In connection with this successful project, Herbert Diess published a post on his Linkedin profile in which he advocates and supports this means of urban transport for the future:
"Cycling is fun, healthy and good for the environment. In overcrowded urban centres, the car, including the emission-free electric car, will only be accepted in the future if cycling has enough space in the mobility mix."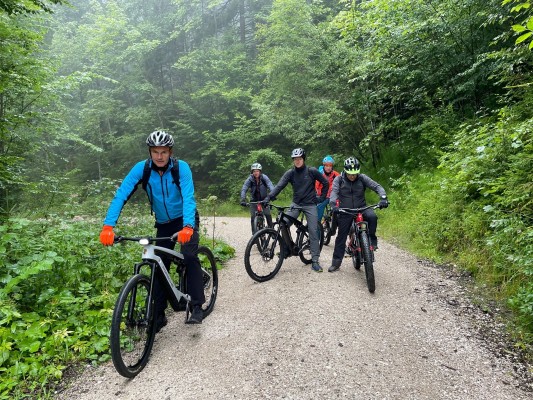 Herbert Diess' interest in bicycles does not seem to be short-lived and a few weeks ago, during the summer, we could see him enjoying the new eBikes of Porsche and Ducati, brands of the Volkswagen Group, and on that occasion he was surprised by the sincerity he showed when he admitted that he doubted about this movement of the brands towards cycling:
"Sometimes you need to try things first hand to be convinced: I admit I had some doubts when I first saw the new eBikes from Porsche. On our recent visit to the Alps we had the opportunity to test both the Porsche and Ducati eBikes".
"Porsche's new Sport and Cross eBikes have a Shimano EP-8 motor with a maximum torque of 85 Nm, 630 Wh and 504 Wh batteries, as well as Shimano XT 12v and Shimano XT D12 11v derailleurs. And its full-suspension carbon frames weigh less than 22kg. Ducati's TK-01RR has the same motor and 630 Wh battery but because of the aluminium frame it weighs more than 26kg. I tested the Porsche Sport model and was positively surprised by how intuitive and smooth the ride was. The bike is very light and rolls well both uphill and downhill. The Ducati naturally performed very well on the rocky, broken downhills. But the battery drained so quickly that our colleague Thomas ended up using his muscle power to get there".
It's worth remembering that Porsche has just created a separate eBike-specific brand, so the group's expansion into bikes could be just the beginning.