Fluckiger's save at the World Cup in Nove Mesto: "This was the craziest safe I have ever seen"
Switzerland's Mathias Fluckiger came into the Nove Mesto XCO World Cup as one of the big favorites for the win, but you could say he was lucky to finish 7th after seeing how he saved what could have been a very hard crash.
This is how Mathias Fluckiger saved what seemed to be a sure crash
From his position in the classification it could be said that Mathias Fluckiger did not have his best race, and so it was, but the truth is that he could have finished much worse if he had not saved what many of us already gave as a safe crash in the drops zone of the circuit.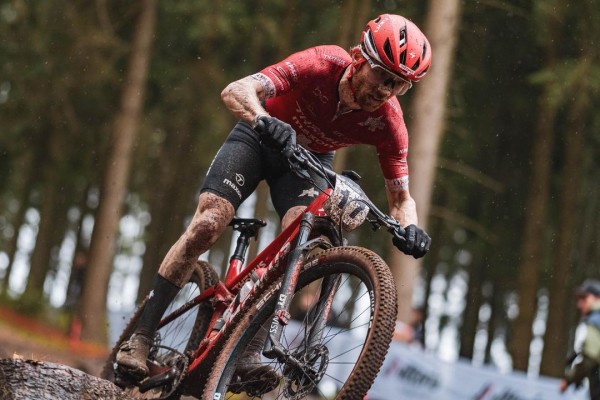 This is perhaps the fastest downhill on the course and is full of drops that invite you to increase your speed to pass them safely, but that also leaves little margin for error if you have a bad reception, and that's exactly what happened to Fluckiger. He dismounted from his bike on the previous jump and had to face the next one off the bike and with one foot off the pedal.
From the images it seems that it was his expertise and the high speed he was riding at that allowed him to keep his balance. You can watch the video in this Instagram post.
 

 

 

Ver esta publicación en Instagram
The post he himself shared on social networks is full of reactions from other cyclists and stands out above all Luca Schwarzbauerm who lived the moment in the front row as he was the rider right behind. "This was the craziest safe I have ever seen," the German said.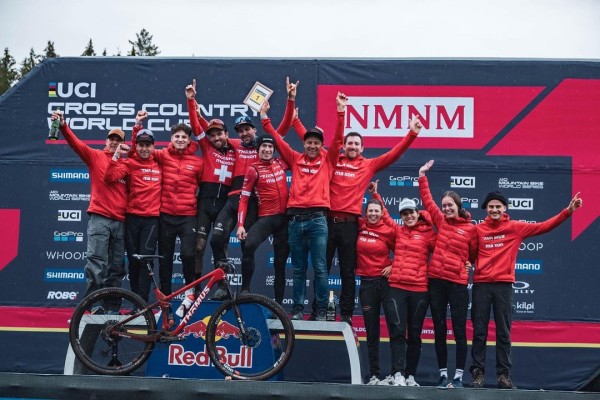 The truth is that in addition to saving the day, avoiding that crash also helped Thomus Maxon to take the lead in the World Cup team standings.