Veli Vasttech: a radical XC that breaks all the rules
From Australia comes the proposal of Veli, an innovative mountain bike brand that has just presented the final version of its full suspension XC. The Veli Vasttech breaks all the current conventions and opts for a radical rear suspension system, 3-spoke wheels and completely external cabling, among others.
Veli goes for a completely original full-suspension XC
During the 2018 Eurobike show, Veli presented the first prototype of the mountain bike that has just seen the light of day in its final version. It is an XC-focused full suspension bike with a 110mm travel rear shock system developed by Vasttech Design that promises increased stiffness and improved pedaling efficiency.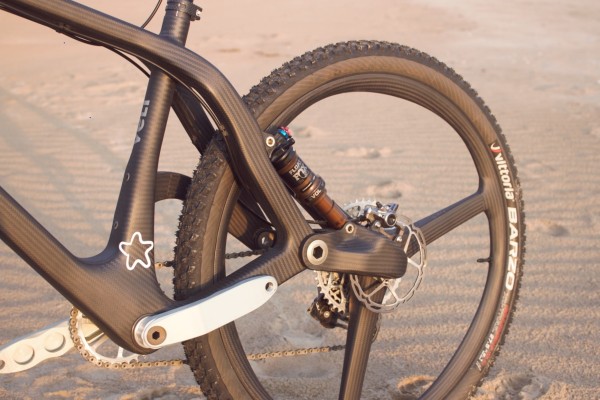 The Veli Vasttech is designed as a whole and to make its suspension system work, a three-spoke monocoque wheel with a special axle has also been developed to increase stiffness.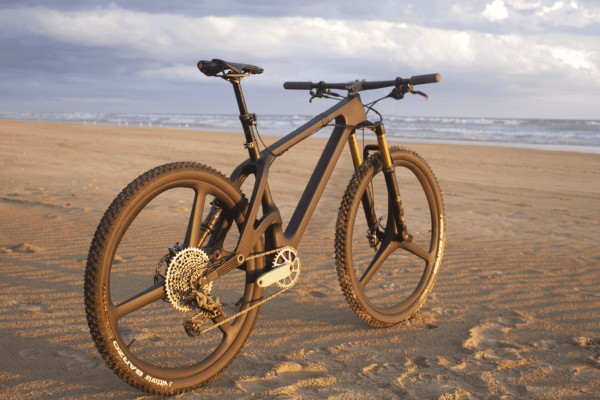 The Vasttech system works with the shock absorber located in one of the stays and a pivot point raised above the bottom bracket. This promises that the suspension does not interfere with pedaling force and improves power transfer.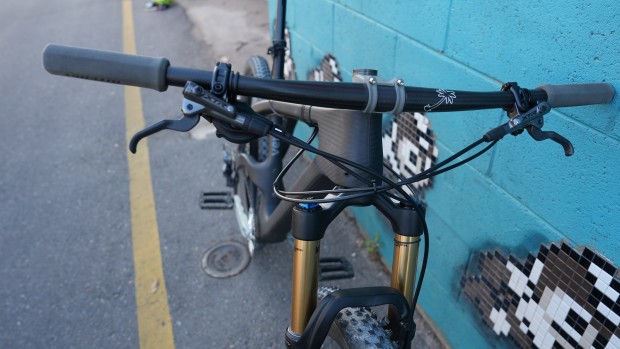 The frame and swingarm are completely made of carbon and its lines, oversized areas and a completely external cabling only seek to maximize the stiffness of the whole. With the shock, hardware, bearings, etc., the frame of this Veli Vasttech comes to 1.8 kg and the total weight of the complete bike is 9.54 kg, without specifying the size.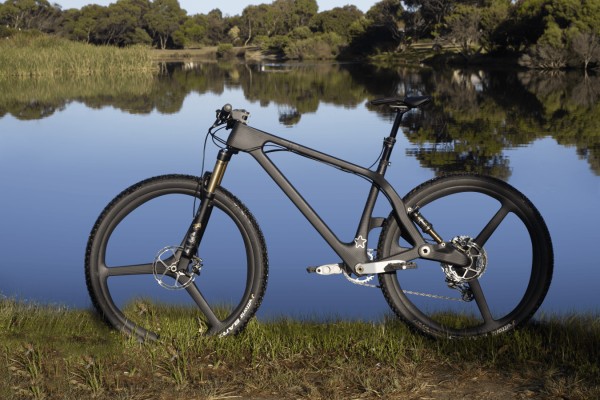 We don't know if Veli's proposal will remain a curiosity or if it will really work, but it would be interesting to see how their system makes the pedaling and braking forces independent without resorting to a heavier Horst Link system.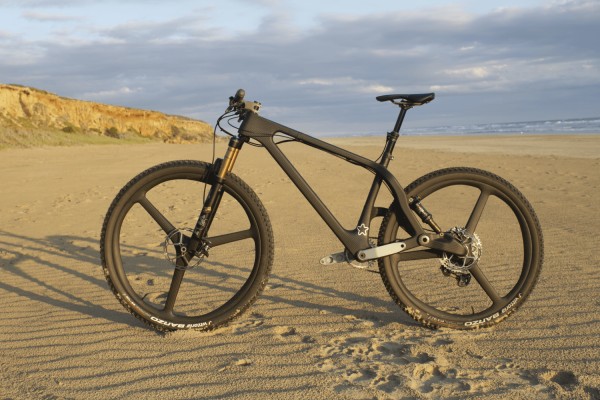 For those interested, you can already make reservations for this model from its website and is priced at 13,700 AUD, about 8,800 euros with Fox Factory suspension and seatpost, Shimano M9100 XTR groupset with Garbaruk cassette and chainring, and all carbon components.