This is the unprecedented Canyon Inflite on which Van der Poel is racing
Since the Herental X2O a few weeks ago, Van der Poel has been racing on a brand new Canyon Inflite, which is certainly not the one currently in the catalog. This version comes with fully integrated cable routing and other new features in the frame and fork.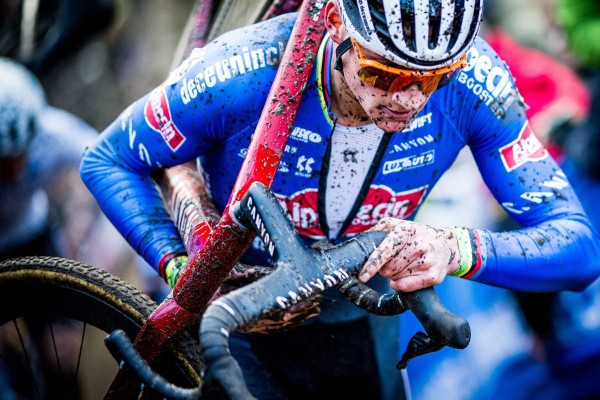 Van der Poel raced for the first time on what looks like a new version of the Canyon Inflite
The Herentals race was a day of debuts for many, as for Van Aert, who was riding a new SRAM groupset that he still has to get used to. But in the case of Van der Poel it seems to have been a day of testing rather than debuts.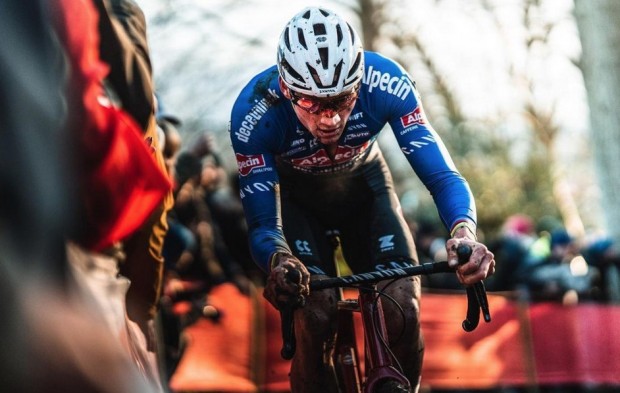 The Belgian town of Herentals is home to the Alpecin-Deceunick team and it was there that Canyon and the team decided to test a new version of their cyclocross bike par excellence, the Canyon Inflite, in competition.
At first glance the most striking thing is the new cable routing that leaves the silhouette of the bike and the handlebars completely clean, but you can also see new shapes in the top tube, more minimalist, and what could be a new fork. So everything points to a complete revamp of the frame, which will retain its characteristic curve in the top tube to carry the bike on the shoulder.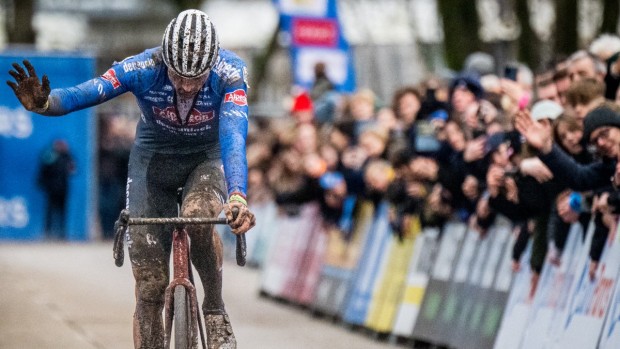 There is also no doubt that the new model will be aerodynamic, but we cannot tell whether it will be a final version or still a prototype in testing.
The aero trend in cyclocross and gravel was evident during the last gravel World Championship, which was won precisely with this Canyon Ultimate CFR road bike, so it would not be strange to think that the new version of the Inflite has been inspired by this same model, adapting it to the geometry demanded by CX.
Since Herental Van der Poel has ridden this bike once again, in Koksijde, and it may be the model he completes the season with and we will see if he will try to win the World Championship with it.