Surprise at Milan-Sanremo: Van der Poel advances his comeback to tomorrow
A great one returns to competition. And it looks like he will do it almost through the back door, without too much fanfare. Because in the last few hours it seems that a surprise has emerged at Milan-Sanremo: Mathieu Van der Poel could bring forward his return to tomorrow. There is still no official confirmation from the team or the race, but several Belgian media say so, and he was even seen on the plane to Milan this morning. So it looks pretty certain.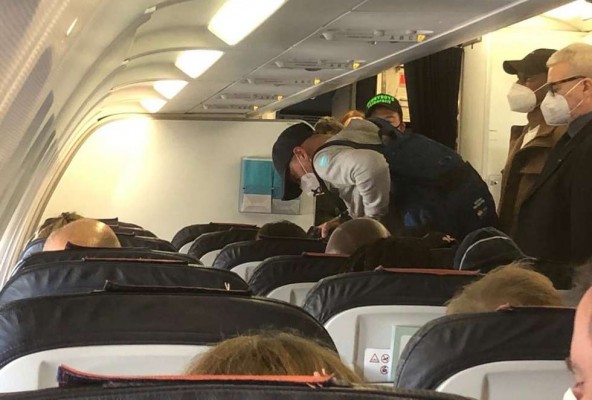 Van der Poel's 2022 debut at Milan-Sanremo
Since abandoning the cyclo-cross season in December due to back and knee problems, the Dutch star had kept his 2022 schedule under wraps, waiting until he was fully recovered to announce it. Which has kept us fairly uncertain as to where we might see him again, and has led to much speculation as to whether, for example, he will race the Giro d'Italia. A few days ago, however, it was leaked that he would start competing in the Coppi e Bartali International Week, in the same country, next Tuesday 22nd.
But his recovery must be going particularly well, because it seems that the team has brought forward his return to Milan-Sanremo, which takes place tomorrow (the start is in less than 24 hours) and which is also the longest of the classics, with almost 300 km. A risky bet for someone who has been on the sidelines for almost 6 months, since Paris-Roubaix in early October.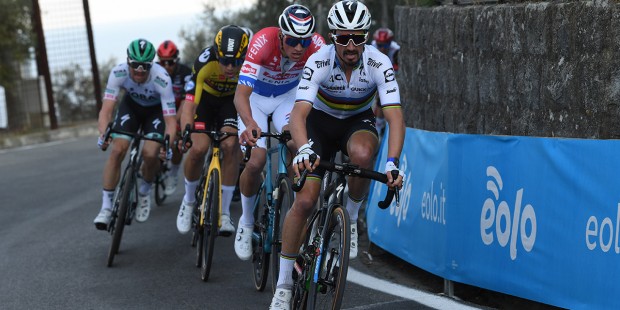 What can we expect from Van der Poel's return?
In Sanremo, by the way, he will meet again his great rival, first in cyclo-cross and then on the road, Wout Van Aert. The Belgian is, in fact, the main favourite for victory, along with Tadej Pogacar. Perhaps it would be too much to dream that Mathieu Van der Poel could make it to the first monument of the season with all the agony he has had to go through in recent times.
Most likely, he will use it as a mere test run, to accumulate kilometres in the race. Although, with his privileged physique, we can't rule out anything. Stranger things have been seen. And, of course, Van Aert will leave the Vigorelli velodrome in Milan with one more worry on his mind. Last year, Van der Poel finished 5th in this race, his best finish to date.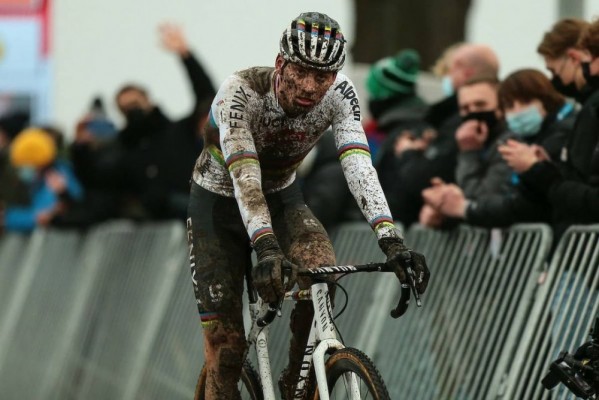 However, the fact is that the quadruple CX World Champion's participation in Sanremo has nothing to do, in principle, neither with his chances of a good race nor with a dream preparation for the upcoming classics.
Apparently, the reason is much more prosaic, according to the Belgian media; Alpecin-Fenix is weakened by the cycling virus that we already told you about yesterday, and that has left out several of the favourites for Milan-Sanremo (Julian Alaphilippe, Jasper Stuyven, Sonny Colbrelli, Sam Bennett...). One of the few riders the squad was counting on has fallen ill in the last few hours, and so Van der Poel has entered the squad so suddenly. Nevertheless, the leader of the ProTeam formation would not change; it would still be the sprinter Jasper Philipsen, and not Mathieu Van der Poel.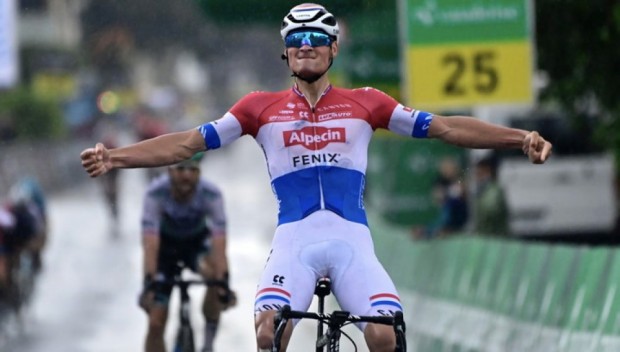 Injury at the Olympic Games, operation and recovery in Spain
As you may remember, the Dutch genius was injured last July, in the XCO event at the Tokyo Olympics, when he had a hard crash that caused a retrolisthesis, i.e. a backward slippage of one of the vertebrae over the rest, which causes pain in the legs and back. As a result, he was unable to take part in the MTB World Championship in Val di Sole, and he also had a lot of problems in the Road World Championship.
Even so, he still managed to finish 3rd in the epic Paris-Roubaix 2021 won by Sonny Colbrelli. One of those impressive things we've seen him do that we were talking about before. Then, however, he suffered a second injury, this time to his knee, which forced him to first postpone his cyclo-cross debut, and then to suspend his season after two disappointing races.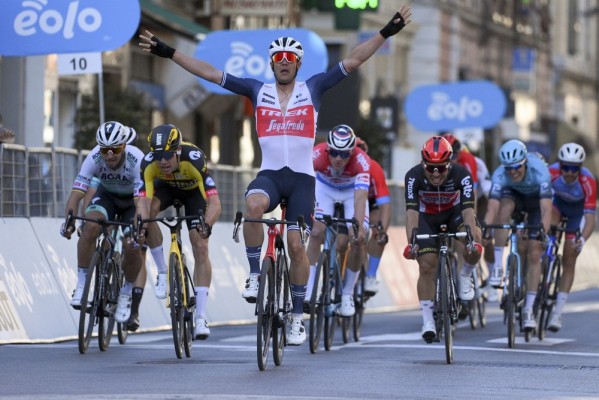 So, since 27 December, we have not seen him back in competition on any surface. In this period of almost 3 months, he first underwent surgery on his knee. After that, his doctors recommended complete rest. And, since the beginning of February, we have seen him (both on Instagram and Strava) gradually return to cycling.
He has spent the last month in Spain, at the Syncrosfera hotel in Alicante, which has hypoxia rooms to simulate the conditions of a high altitude training camp, as well as various sports medicine services. There, Van der Poel has been training thoroughly for his return to the top level. The latest we heard a few days ago was that he had completed 150 km, indicating that he was ready to return to competition.
Finally, it looks like this Saturday we will be able to see if that work has paid off. Although, if he goes to Milan-Sanremo simply to test himself, as would be logical, it is possible that the only one who knows the answer to that question (even after crossing the finish line) is himself.