Van Aert on his way of racing: "It is something new that was not seen before"
In the previous days to the Cyclocross World Cup race in Benidorm, Wout Van Aert left some interesting reflections on the current cycling and his next aspirations. One of the cyclists who, by his way of understanding this sport, have changed the way of competing, giving us a golden age of cycling in which, in almost any race, it is possible to enjoy a great show.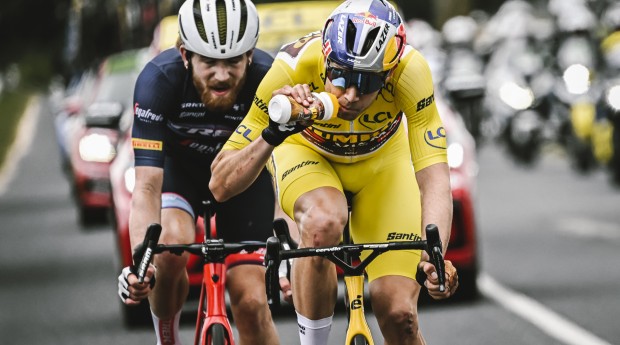 Van Aert is already thinking about the road season
In an interesting interview with the newspaper El Mundo, in the prelude to the Cyclocross World Cup race held this weekend in Benidorm, a territory that has become a second home for Wout Van Aert, and that allows him to train without the pressure of the Belgian fans, he explained his conception of cycling and left us some notes about his next goals.
There are still some cyclo-cross races left on the calendar, including the World Championships where he will be the top favorite, with Mathieu Van der Poel's permission, with whom he has a healthy rivalry that, transferred to the world of the road, has changed the way riders face the races, something Van Aert is fully aware of and assumes "Yes, I feel that we are changing cycling. Really, you can see something different in the last three or four years... This is fantastic for the fans. It's a spectacle during the whole season. It's something new that you didn't see before. Always with an aggressive style of racing" while including riders like Pogacar or Alaphilippe among those responsible for this new way of racing.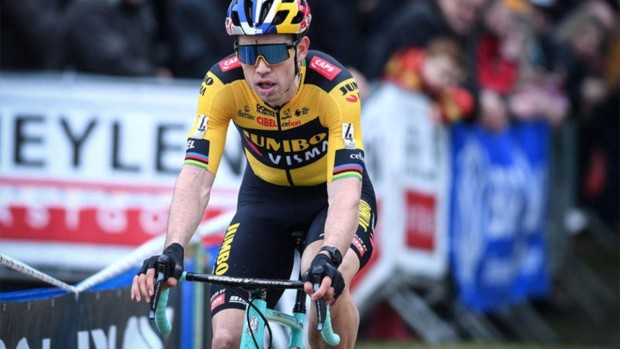 A way of racing conditioned by the rivalry with Mathieu Van der Poel for years in cyclocross races "He always pushes me to the limit because of his abilities, beating him is never easy" and that has moved to the road where we have seen them racing hand in hand as that remembered Tour of Flanders 2020 where the Dutchman beat Van Aert by just a few millimeters after a tight sprint.
A Tour of Flanders that, along with Paris-Roubaix and the Road World Championships, are among his priority objectives this season, "especially in Roubaix I've never had any luck. It's a race you have to ride perfectly".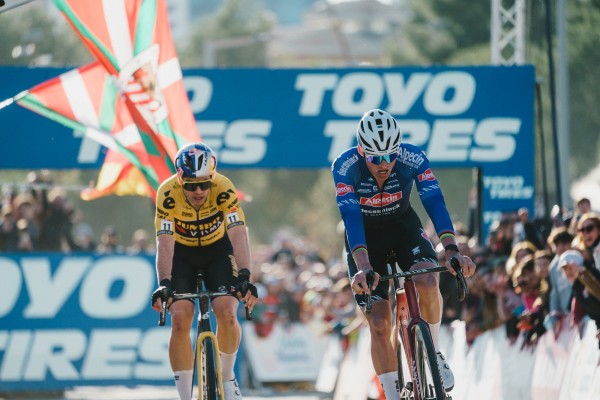 Van Aert's comments highlight his unconditional passion for cyclocross, confirming that he will continue to combine this discipline with the road "I think so, I've been doing it for 10 years. I didn't dream of being a professional cyclist as a kid, I liked Tom Boonen like everyone else in my country, but I dreamed of cyclocross."
A cyclocross modality that he approaches without pressure and with total enjoyment since he has managed to win everything that can be won.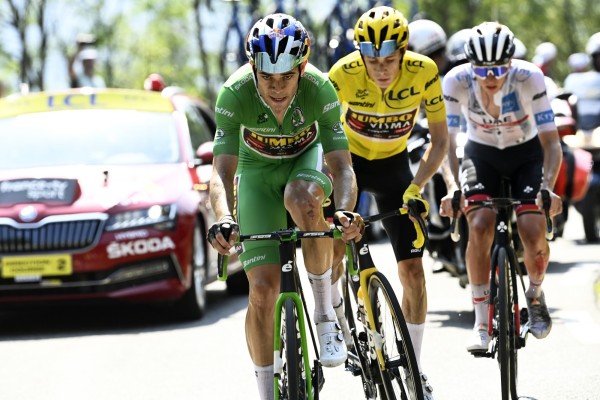 Undoubtedly, a rider who is a real gift for those of us who enjoy cycling with performances like the one shown in the last Tour de France where he was tremendously offensive while his huge class was decisive for Jonas Vingegaard to take the race.