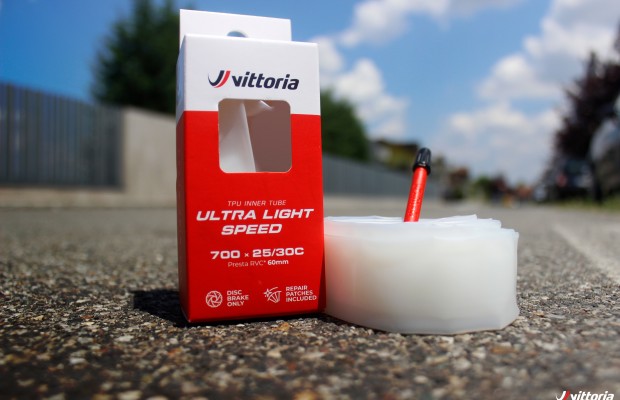 Ultralight Speed TPU, Vittoria's new ultra-lightweight inner tube
The increasing use of tubeless tires does not prevent brands such as Vittoria from continuing to develop increasingly lighter and more efficient inner tubes. The new Vittoria Ultralight Speed TPU Ultralight tubes combine lightness, low rolling resistance and puncture resistance.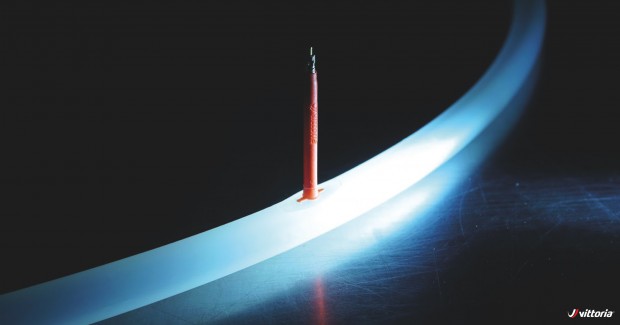 Long life to tube tires
As is usual in this sport, the street cyclist usually imitates what they see on the bikes of the professionals. For this reason, it is increasingly common to find on the road those who use tubeless tires on their wheels, a technology that has practically replaced the traditional tubular on racing bikes.
However, the advantages of the traditional tube and tire system still weigh heavily for many, especially in terms of simplicity and not having to worry about the maintenance that tubeless requires, such as checking that the fluid is kept in good condition or checking the pressure before each ride.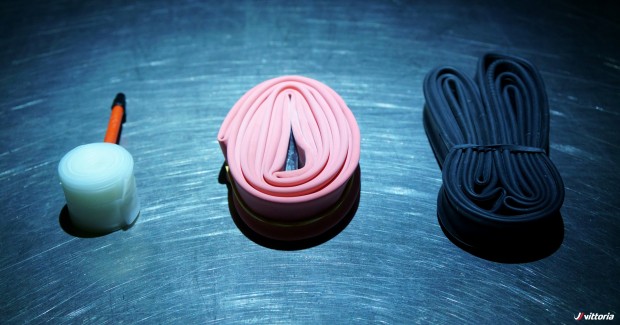 For the multitude of cyclists who still rely on the tube and tire system, Vittoria launches these Ultralight Speed TPU tubes, tubes that aim to combine in the same product the resistance and capacity to maintain the air of conventional butyl tubes with the weight and low rolling resistance provided by latex tubes.
As the name suggests, Vittoria Ultralight Speed TPU are made from polyurethane, or TPU, a thermoplastic that remains stable at temperatures between -47 and 100°C and can be extruded in extremely thin layers while maintaining its elasticity and, unlike the more porous latex inner tubes, has a high air retention capacity.
In addition, TPU is a fully recyclable plastic, which undoubtedly adds a plus to the new cameras of the Italian brand.
To achieve the incredible 30 grams of weight that these Vittoria Ultralight Speed TPU tires weigh on the scales and at the same time maintain an adequate resistance to punctures, Vittoria manufactures these tires using a multilayer extrusion system. The end result is a rubber that is only 0.35 mm thick compared to conventional butyl tires that are up to one millimeter thick.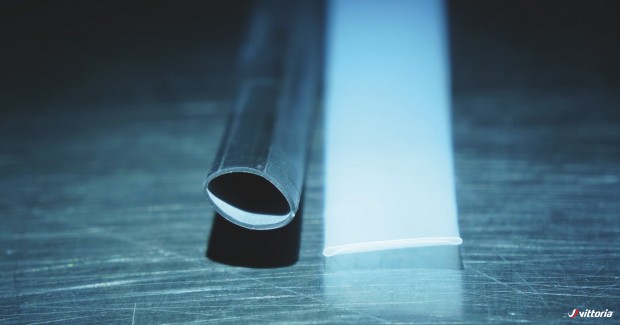 This thickness has as an extra advantage, in addition to the reduced weight, the fact that it can be folded down to be totally minimalist so that it hardly takes up any space in our tool bag.
According to Vittoria data, Ultralight Speed TPU tubes offer a rolling resistance similar to that of latex tubes but at less than half the weight. In addition, the penetration resistance is even higher than that of butyl inner tubes.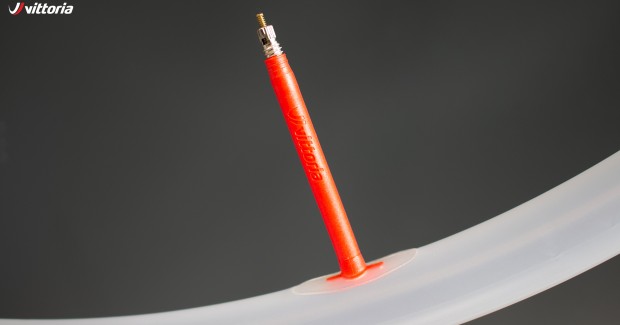 The enemy of TPU when used in cycling inner tubes is the high temperatures that can reach the rims when using conventional brakes. This is why Vittoria recommends using Ultralight Speed TPU only on wheels for disc brakes.
These Vittoria Ultralight Speed TPU tires are only available in 700x23/30 size and 60 mm valve length, although they have a removable valve core to easily add a valve extension and use them on high profile wheels. They will have a recommended price of 29,95 € and include a specific repair pack as they cannot be fixed using conventional patches.