UCI threatens to impose CX World Cup, but did just the opposite a few months ago
Just 4 months ago the UCI was involved in a huge controversy when it twisted the rules so that riders like Van der Poel or Peter Sagan, who had not raced in any XCO World Cup this year, could go as far as possible in the last World Championships in Glasgow. Now, for cyclo-cross, they propose just the opposite and want to deny participation in the CX World Championships to those who have not competed in some World Cup races.
The UCI does not know how to solve a problem they have created themselves
A few years ago, the UCI set out to internationalise the CX World Cup with an extensive calendar, in terms of distance and dates, which would take the modality to a multitude of countries. But the result has been just the opposite. The competition is losing prestige and almost none of the best riders are fighting for the general classification. On the other hand, competitions such as the X2O or Superprestige (older than the World Cup) continue to enjoy great health and the support of fans and professionals.
In this context comes the cross of declarations and the controversy generated by the director of the UCI David Lappartient. The head of the UCI used the case of the Belgian cyclist Thibau Nys, who decided to skip the Dendermonde World Cup this weekend but did compete the day before in the Niels Superprestige, where the Spaniard Felipe Orts made history.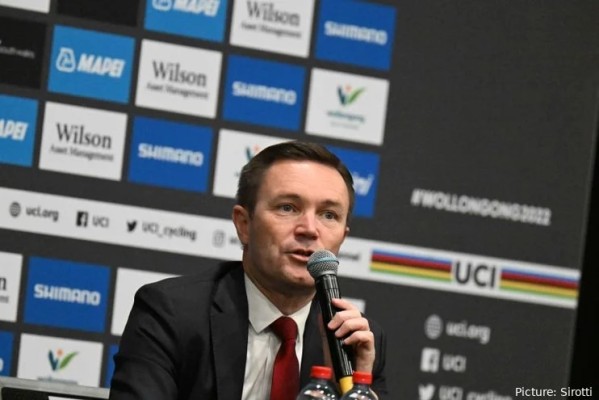 "Nys had a bad result at the European cyclo-cross championships and says he's tired, but why did he race in Niel on Saturday? When you are tired, you don't race. Cyclocross needs Thibau Nys, but he's not the only one who drops out of the World Cups," said Lappartient.
"As for the United States, I can understand that." "That trip for just one race may not be attractive. Therefore, we have to create a combination with Canada. And for Val di Sole, we also have to make sure there is another event nearby." "If a CX rider prefers to compete in a national race when there is a World Cup, he will not be able to compete in the next World Cup and therefore not the cyclo-cross World Championships either," threatened the UCI president. "The World Cup is not a competition where you can choose. Everyone should take part."
Cyclists such as Belgium's Sven Nys, one of the best of all time, have been quick to reply to Lappartient that they will not accept pressure of this kind, but it will certainly be a hot topic this season.