Truebikes presents a MTB with 36 " wheels
The leap from 26 to 29" on mountain bike was the biggest revolution in this sport a few years ago, since it started using carbon fiber. To the Slovak brand Truebike the 29" wheels still seem small, so they have presented a mountain bike with 36" wheels.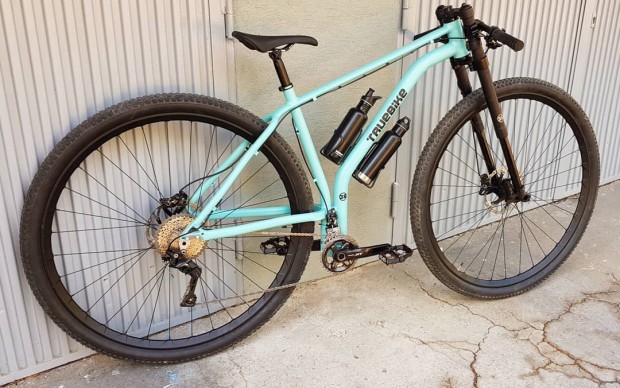 A very different mountain bike with 36 "wheels
Truebikes presented a new mountain bike with giant wheels that did not leave anyone indifferent during the Sea Otter Europe 2019 held in Girona just a few days ago. This Slovak brand already has in its catalog several models of bicycles with wheels of 36" but until now they had not dared with a mountain bike with front suspension.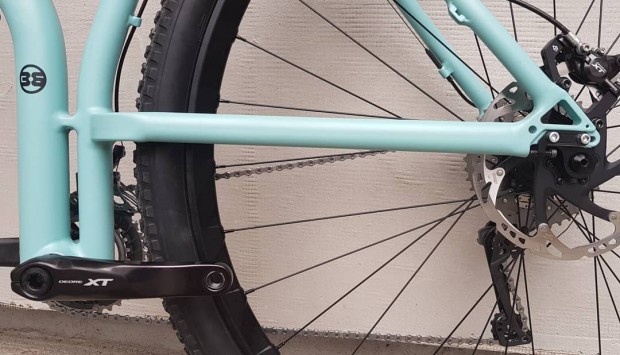 In theory, these gigantic 36" wheels will make the mountain bike has more traction and will overcome easily any obstacle in the field. In exchange, we will have to sacrifice weight.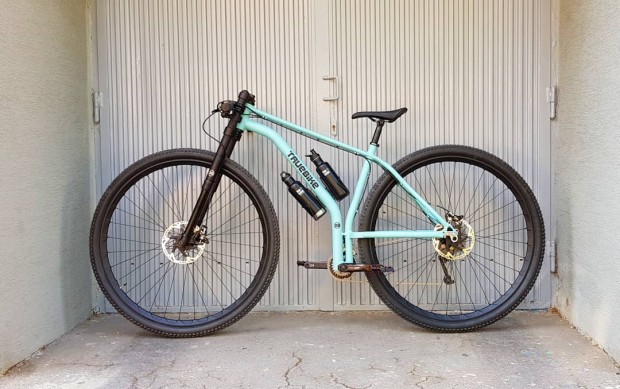 Apart from the two giant wheels, the first thing that strikes the attention of this bike is the frame. It is built in an aluminum alloy and obviously has a very different geometry to what we are used to see. This frame fulfills the objective of fitting these two great wheels and still be a stable frame.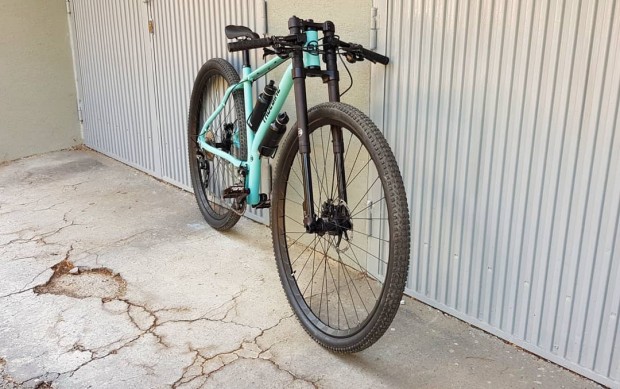 The wheels are made of carbon fiber and the fork is an inverted MRP Groove with a travel of 100mm. The handlebar is another of the most striking components of this bike, because it is not a bar attached to the MTB by a power. The handlebar is composed of two parts, each of which goes attached to one of the fork bars.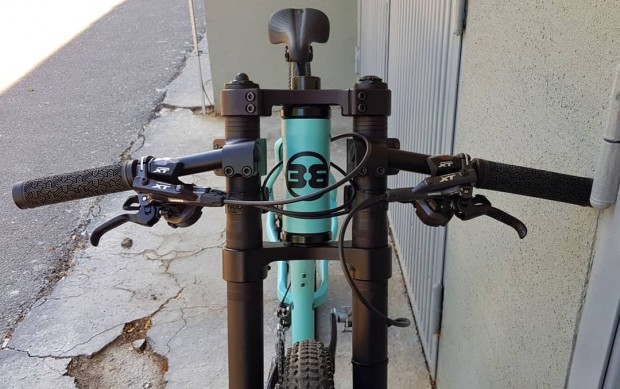 This Truebikes' MTB has an approximate weight of 16 kg and it will be available in 3 sizes. The brand ensures that your bike is suitable for people from 1.65 m in height. Its price will be around € 4,900.
For further information about this or another bike of this brand, you can check the Truebikes' catalogue.