New Trek Top Fuel 2022 - downcountry or trail?
The mountain bike categories are becoming increasingly blurred and a good example is the Trek Top Fuel. A bike that used to be Trek's benchmark XC fully, but since the Supercaliber came out, it has remained in an unlabelled area. Until now. The Trek Top fuel 2022 arrives as a Downcountry, or Fast Trail as the brand calls it, completely updated.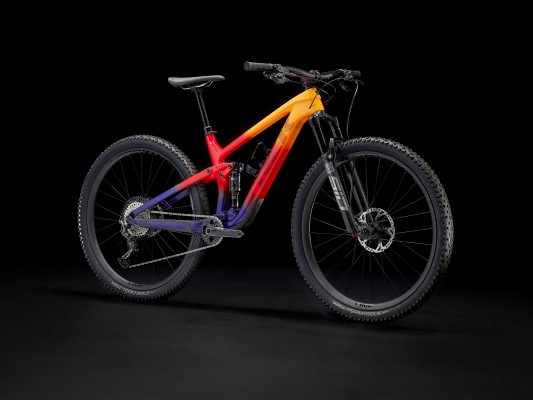 Trek Top Fuel 2022 - downcountry or trail?
Fast and efficient mountain bikes that are a bit of a move away from full-suspension race bikes, but are still so fast and light that you wouldn't call them trail bikes, are gaining more and more ground among enthusiasts. And that's exactly what the Trek Top Fuel 2022 has become. Whether you call it downcountry or fast trail, they go downhill and uphill fast.
New geometry and new features on the Trek Top Fuel 2022
The new version of the Trek Top Fuel 2022 features a progressive trail geometry with a 66° steering angle, which is 1.5° further back than the previous version, and its reach has been increased by 10 mm for more stability. The seat tube angle has been made more vertical and is now 70°. In addition, it includes a flipchip, called Mino Link, which allows the geometry of the bike to be changed by 0.8º in the steering angle and up to 8mm in the bottom bracket height.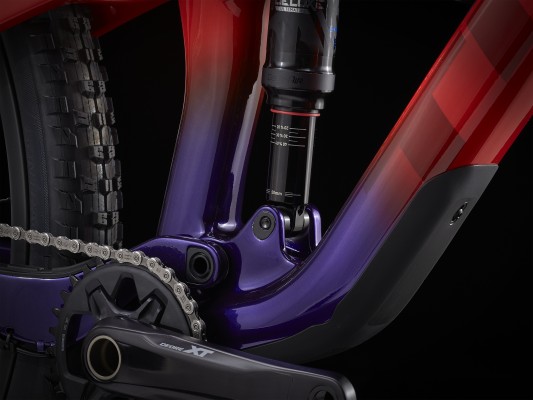 With 120mm of travel front and rear, the Top Fuel makes its downhill character clear, but the rear suspension kinematics have been improved to provide more efficient pedalling with optimised anti-squat. Fast downhill, efficient uphill.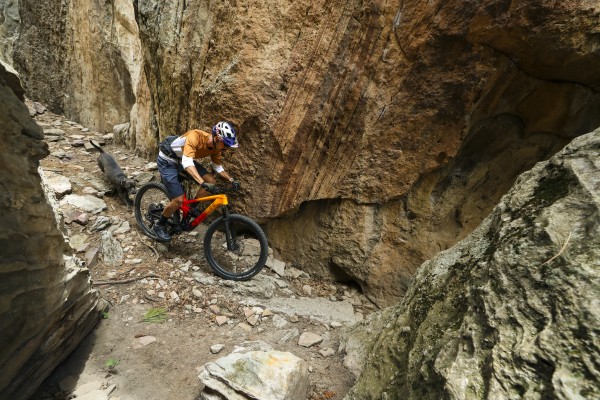 The new Trek Top Fuel 2022 is fitted with 29" wheels in all sizes except the smallest, which are 27.5". In all cases it can be fitted with up to 2.4" tyres.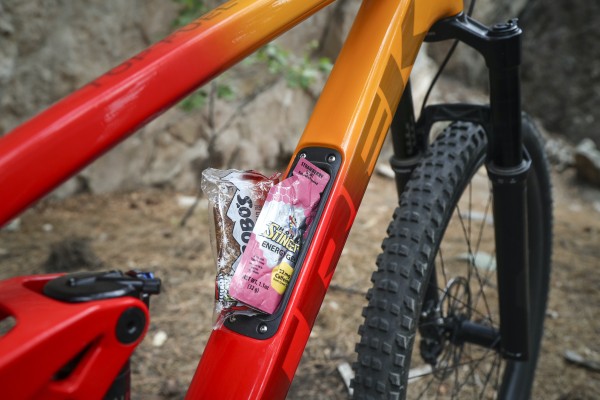 Among the other new features we can highlight the integrated compartment now included in the down tube for storing tools, spare parts, etc. Or the new Knock Block 2.0 system that still prevents the handlebars from damaging the down tube in the event of a crash but now has a wider radius.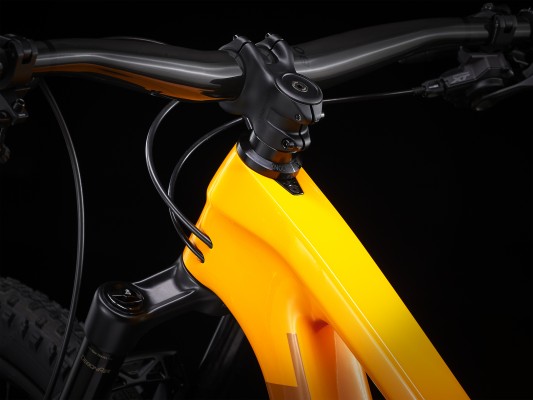 Trek Top Fuel 2022: models and prices
The new Trek Top Fuel comes in a wide range of carbon and aluminium frames priced from €2,499 to €11,999.
Top Fuel 5 - 2.499€
Top Fuel 7 - 2.999€
Top Fuel 8 - 3.999€
Top Fuel 9.7 - 4.999€
Top Fuel 9.8 XT - 7.099€
Top Fuel 9.8 GX - 7.099€
Top Fuel 9.8 AXS - 7.799€
Top Fuel 9.9 XTR - 9.999€
Top Fuel 9.9 AXS - 11.999€
Frame Top Fuel AL 
Frame Top Fuel C  
For more information on the complete assemblies of each model, please consult the Trek website directly.