Top 10 best road cyclists in history
A decalogue that compiles the entire history of cycling until 2022. Something as simple and as complicated as this is what we have proposed today. There are some who are out of the question, but others could be the subject of lengthy controversies. In any case, these are our 10 best road cyclists in history. A list that, like any other of its kind, is personal and non-transferable. And it includes not only the big tour riders (a mistake that is very common in our country), but also specialists in classics, sprinters and climbers. Let's start.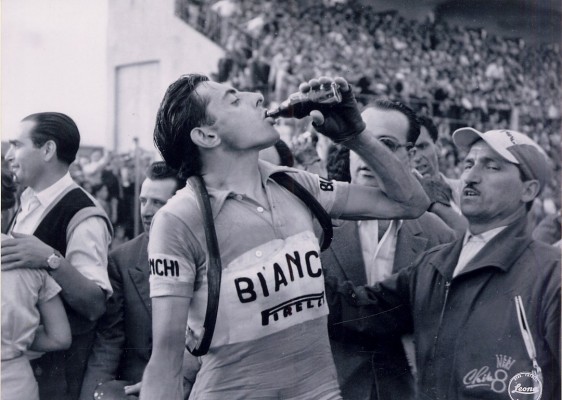 Top 10 cyclists in history: Fausto Coppi
Nationality: Italian.
Years active: 1939-1959.
Nicknames: The Heron, Il Campionissimo, l'Airone.
Records: More victories in the Giro d'Italia (5, together with Alfredo Binda and Merckx) and in the Giro di Lombardia (5).
In a country that has given us Julius Caesar, Da Vinci, Galileo and Fellini, he is considered a figure of the first magnitude. And for good reason. He won 5 Giros (before and after World War II), 2 Tours, a World Championship, 5 Lombardies, 3 Milano-Sanremo, a Roubaix... And he was the first great champion of the 'modern era'. His rivalry with Gino Bartali has gone down in history as surely the most beautiful, as full of moments of fierce struggle as of frank camaraderie. In fact, Ginettaccio, Righteous Among the Nations, would also deserve to be here, but he will have to give way to that dandy with the dark glasses whom he hated and loved so much.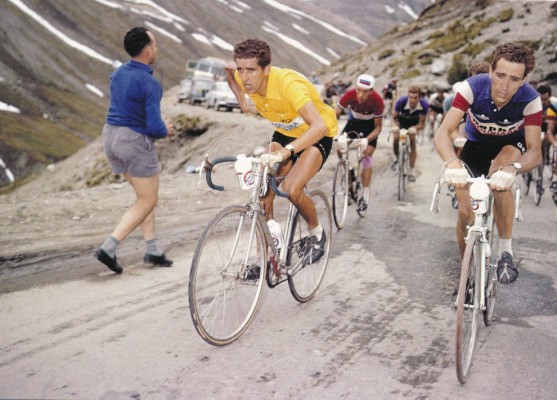 Federico Martín Bahamontes
Nationality: Spanish.
Years active: 1954-1965.
Nickname: The Eagle of Toledo.
Records: Most mountains jerseys (9, together with Gino Bartali), first to achieve the triple of KOMs in Giro, Tour and Vuelta (1957).
He only won one Tour, but he was surely the best pure climber in history. A title that depends more on the eyes of the spectators and the mythical dimension than on the triumphs, and only Marco Pantani can compete with him.
But if we are talking about numbers, the man from Toledo, who will soon be 94 years old, has collected more mountain classifications than anyone else: 6 in the Tour (a record only beaten by Richard Virenque in 2005), 2 in the Vuelta and 1 in the Giro. That means he won 9 of the 13 times he completed a three-week tour. He was also the first person to do it in all 3 events, something that only Lucho Herrera would repeat 40 years later. Mythical are anecdotes such as the one about the ice cream at the top of the Col de Romeyère, repeated with enjoyment by himself for decades.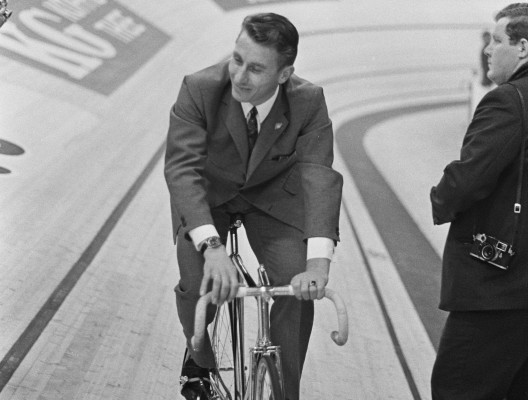 Jacques Anquetil
Nationality: French.
Years active: 1953-1969.
Nickname: Monsieur Crono.
Records: Most Tour victories (5, along with Merckx, Hinault and Induráin), he was the first to achieve that mark.
If we said that Coppi was a dandy, this Frenchman who, like Koblet, could even wear a comb in his jersey, was almost excessive. But, as well as giving him a pretty face, genetics also gave him privileged legs, especially for the time trial. Nine times he won the Grand Prix des Nations, which at the time was what the World Time Trial is today. And he hung in there with the best climbers, which allowed him to win 5 Tours for the first time in history, as well as 2 Giros and a Vuelta. He was also the first to win the 3 events. And all this, without going into his turbulent private life, which could be the subject of a Netflix series.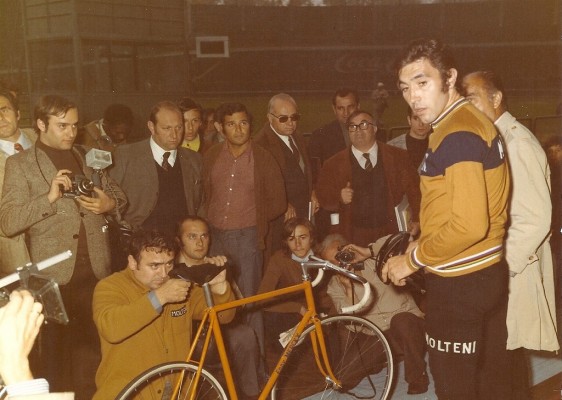 Eddy Merckx
Nationality: Belgian.
Years active: 1965-1978.
Nickname: The Cannibal.
Records: Practically all of them. Tours, Giros, World Championships, Sanremo...
There are few things in life as certain as Eddy Merckx being the greatest cyclist in history. Wherever you look, there is this man with thick sideburns who won practically everything between the 60s and the 70s: in the mountains, against the clock, in the classics, in the sprint... If we were to recite his triumphs, we would need another article.
It is better to remember the duels he had in all fields with Luis Ocaña, José Manuel Fuente (the Tarangu), Felice Gimondi or Bernard Thévenet; great cyclists whose achievements were significantly overshadowed by the fact that they shared the same era with him.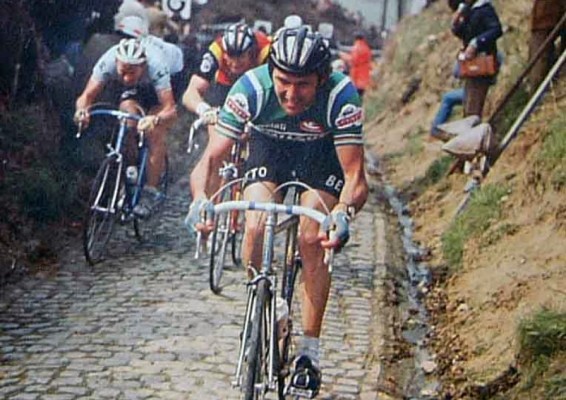 Roger De Vlaeminck
Nationality: Belgian.
Years active: 1969-1984.
Nicknames: Monsieur Roubaix or The Gypsy.
Records: Most victories in Paris-Roubaix (4, with Tom Boonen).
Precisely another of the rivals of the 'Cannibal' was this compatriot of his with 257 professional victories, perhaps the best classicist who ever lived. Although there are several other candidates here: Rik Van Looy, Rik Van Steenbergen, Sean Kelly.... He, however, is the one with the most monuments after the unbeatable one: 11 in total.
He managed to win all five, but above all he was the best specialist ever seen on the cobblestones of Roubaix. He won four times, but he came second another four times, and third once more. By the way, he was one of the first multidisciplinary cyclists (those that are so fashionable nowadays, with Van Aert, Van der Poel and Pidcock), as he became Cyclo-cross World Champion in 1975.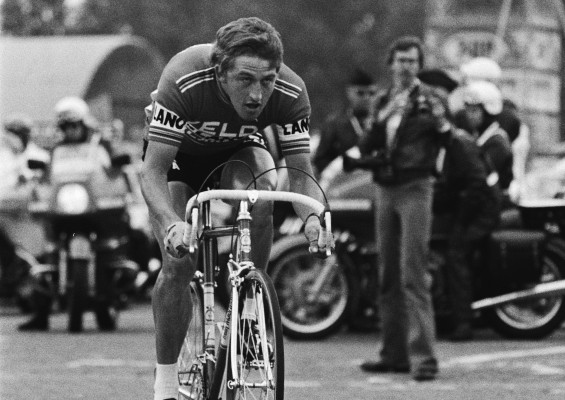 Freddy Maertens
Nationality: Belgian.
Years active: 1972-1987.
Records: Most stage victories in a single Grand Tour (13, in the 1977 Vuelta a España).
We complete the Belgian trio of the 70s with The best sprinter ever? We'd have a lot of questions to answer, comparing him with Mark Cavendish, Mario Cipollini or even Peter Sagan. But the truth is that none of them has achieved anything like Maertens in the 1977 Vuelta. Not only did he win more than half of the stages (think about that for a moment), but he took the overall, wearing the jersey from start to finish. He also won two World Championships, and accumulated 16 partial victories in the Tour (3 green jerseys) and 7 in the Giro.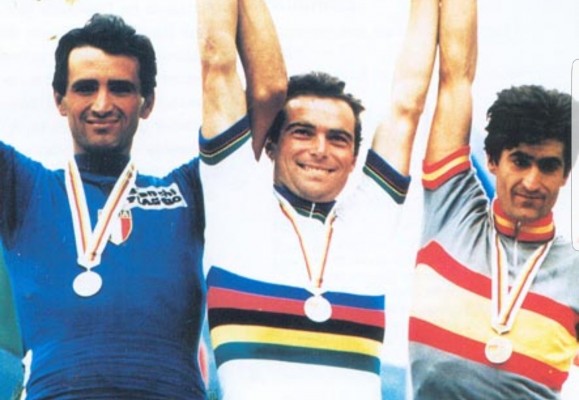 Bernard Hinault
Nationality: French.
Years active: 1975-1986.
Nicknames: Le Blaireau (The Badger) and, in Spain, for some reason, the Caiman (strange case of animal change).
Records: Most Tour victories (5, with Anquetil, Merckx and Induráin).
It is said that he did not like to win time trials because he could not see the others coming up behind him. The anecdote may be apocryphal, but that is what this Frenchman with an overwhelming personality was like in reality, who fell into the same pot of ambition as Merckx, although he was somewhat less dominant. Nevertheless, he achieved such unforgettable achievements as the 1980 Sallanches World Cup (the hardest in history) or the 1981 Paris-Roubaix, in addition to his triumphs in the 3 grand tours. And he became, along with Moreno Argentin, the prototype of the roguish and calculating cyclist, always preparing tricks and ruses of all kinds to trip up his rivals.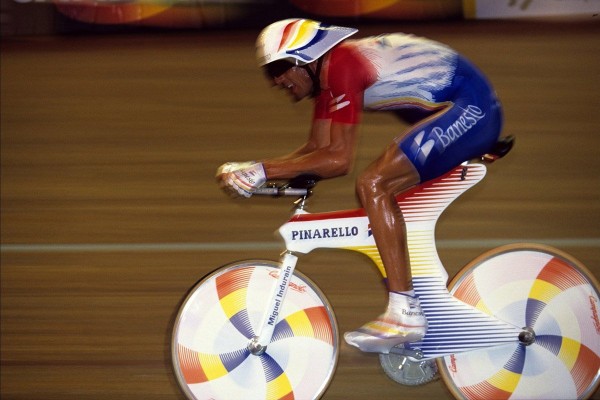 Miguel Induráin
Nationality: Spanish.
Years active: 1984-1996.
Nicknames: Miguelón, Big Mig
Records: most Tours de France (5, with Anquetil, Merckx and Hinault), and the only one to win them all in a row.
If Spain has the best climber in history, it can also boast the best time trialist, with Anquetil's permission. A gentlemanly giant from Navarre who dominated the 90s without giving his rivals a break, and who was the first to win 5 Tours in a row. It doesn't get any more consistent than that. His trophy cabinet also includes an Olympic gold medal and a World Championship gold medal (in the Time Trial, of course), two Giros and an Hour Record.
He inaugurated a new way of cycling, perhaps more controlling, but also more elegant than the tyranny exercised by Hinault or Merckx. A reign in which he let his rivals win the mountain stages as long as he had them under control in the general classification. Perhaps because Miguel was always happier (or at least the same) working his fields in Navarre than riding a bicycle.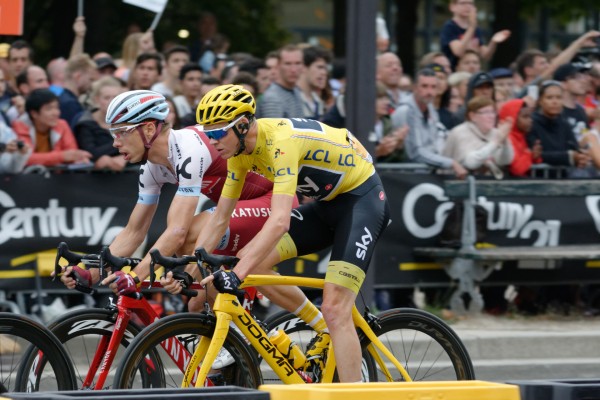 Chris Froome
Nationality: British.
Years active: 2007-?.
Nickname: Froomey.
Records: More Tours in the 21st century (4).
Although it seems that he will no longer be able to reach the 5 Tours mark, the Kenyan-born Briton deserves to be on this list because, since Miguel Induráin (and perhaps until the arrival of Tadej Pogacar), he has been the most important figure in the sport, if we leave aside (as we are doing here) the dubious achievements of Lance Armstrong.
Not only for being in the second step of the Tour winners, with 4 (although that, by itself, would already earn him a place). He has also won two Vueltas a España, a Giro with a magnificent display and two Olympic medals in time trials. Moreover, he will like it more or less, but his technical work with the Sky team (marginal gains, power meters...) has changed cycling forever.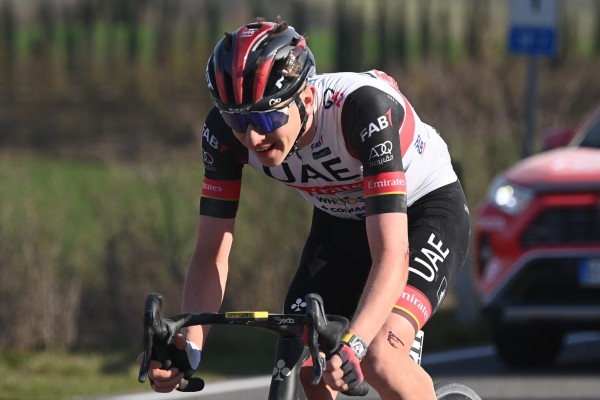 Tadej Pogacar (?)
Nationality: Slovenian.
Years active: 2019-?.
Nicknames: Pogi.
Recods: None yet... but there is still time.
Today, there is no one who can dispute that he is the best in the world, with two Tours de France, a Liège, a Lombardia and a Strade Bianche to his credit... at the age of 23! Eddy Merckx himself has already blessed him as his successor. But this generation has several names aiming to enter the history books. Van der Poel and Van Aert could be among the best classics riders of all time, and Remco Evenepoel has the potential to go wherever he wants to go.
With a little more perspective, if we were to repeat this list in 10 years' time, would we include all of them? It's something to discuss, just like the issues of best climber and best sprinter, which are so subjective. And, above all, the big elephant in the room: would you include Lance Armstrong in your personal top 10?