Tom Pidcock will start his cyclocross season on November 19
CX World Champion Tom Pidcock has not yet worn the rainbow jersey in competition since he took it in Fayetteville last January, but that will end on November 19.
Tom Pidcock starts his CX season on November 19
After finishing his road season at the Tour of the UK in September, Tom Pidcock took what seemed like a well-deserved vacation in the USA, where he spent some time riding some KOMs in the areas he passed through. Although the truth is that, in addition to resting, he went there to try to fully recover from some knee discomfort that he has been carrying all season. He himself has explained that this inconvenience has not affected his performance, but during the sprints the pain is more acute and he wanted to fully recover.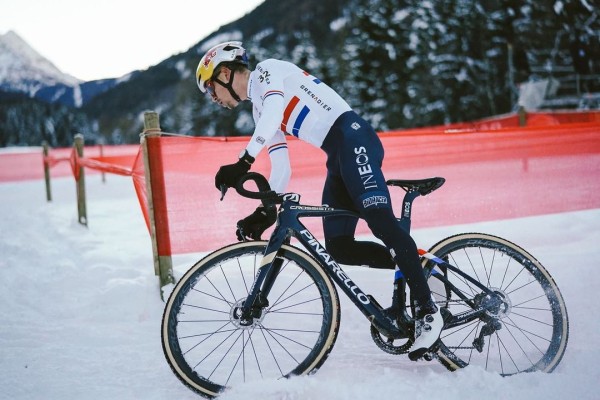 This may be one of the reasons why the Ineos Grenadiers rider has delayed his start and does not yet have a definitive 2022-23 cyclocross calendar. In the end it looks like it will be at the next Merksplas Superprestige, on November 19 in Belgium, when Pidcock will return to racing in the mud.
It would not be unusual to see Pidcock racing the following day, November 20, at the UCI World Cup in Overijse, which is also held in Belgium.
We still have no news about the CX calendars of the other two big favorites of the circuit, Mathieu van der Poel and Wout van Aert, but everything points to the end of November when they will start racing.