Tom Boonen wants to return to racing and it will be on gravel
After 6 years retired from cycling, the 4 times winner of Paris-Roubaix Tom Boonen feels again the call of cycling and competition, considering to face some mountain bike races or gravel races where he could even become one of the reference names in the World Gravel Championship.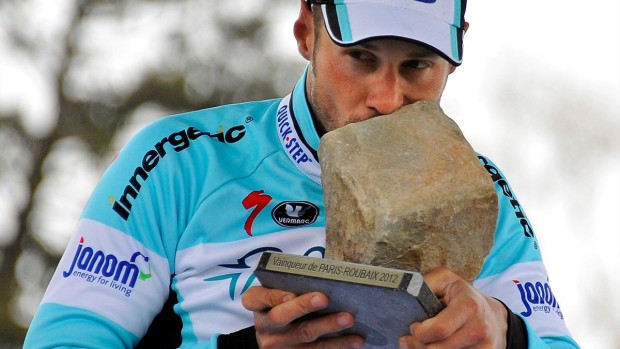 Gravel continues to attract the biggest names in cycling
The Velofollies program of the well-known Belgian sports channel Sportza was visited by Tom Boonen, who came to promote the Classified hub shifting system in whose brand he participates, a presence that gave rise to a lively discussion with cycling as the central theme.
A speech that left some interesting headlines when Tom Boonen, at the age of 42 and six years after he put an end to his successful career, out of the spotlight of the cameras, declared that he is again getting the cycling bug and that he is considering returning to participate in some competition.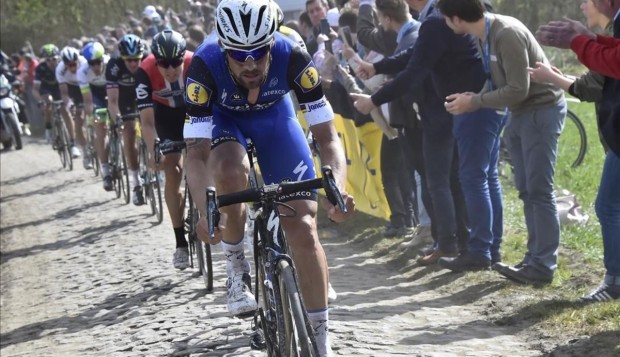 Evidently, Boonen does not mean to return to the professional peloton but to prepare for some mountain bike race, he pointed to the Roc du Maroc, a 6-stage race through Morocco; or some gravel race, without specifying any in particular.
Since his retirement, Toom Boonen had practically disappeared from public life, prioritizing his family and his other great passion, car racing, over cycling. In fact, he has been competing on four wheels in events such as the VW Fun Cup aboard a classic Volkswagen Beetle or the NASCAR Whelen Euro Series. In any case, his love for cycling has not disappeared and he continues to keep up with the competition.
He highlighted the growth that gravel has experienced and the potential that this discipline has because, in his opinion, it returns to the essence of cycling. A discipline that fits like a glove to the man who has been one of the best classics riders on cobblestones of all time, in fact, he holds the record of victories in Paris-Roubaix, with 4 cobblestones, an honor he shares with another Belgian legend such as Roger de Vlaeminck.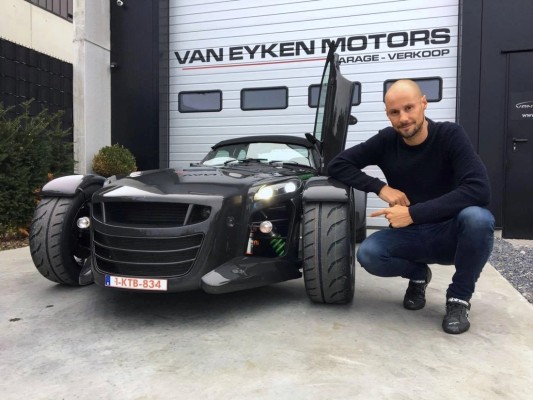 A return to competition in gravel racing that even makes us fantasize about seeing two monsters of the classics like him and Mathieu Van der Poel, competing hand in hand in, for example, the next Gravel World Championships, a race that this year had a large participation of professionals and former professionals of the road.
He has also not rejected taking over a team, an option he could have chosen after his retirement when he was offered a position on QuickStep's staff, although at the time "I wanted to do something different, to take a break," said Tom Boonen in his appearance on Sporza.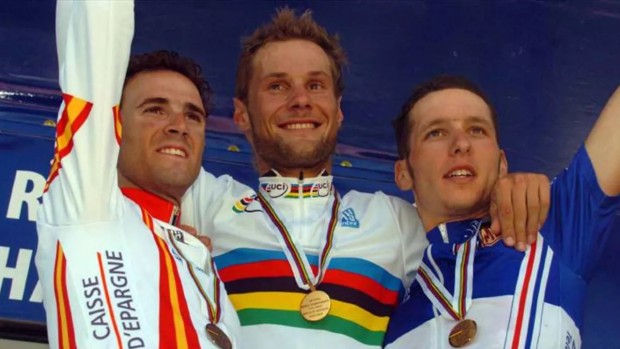 Boonen also talked about cycling today, praising QuickStep's new star, Remco Evenepoel. And he called surprised his words talking about the potential of Lotto-Dstny rider Arnaud de Lie, whom he defined as a cross between the best Boonen and the best Philippe Gilbert, pointing out that he expects a lot from him.