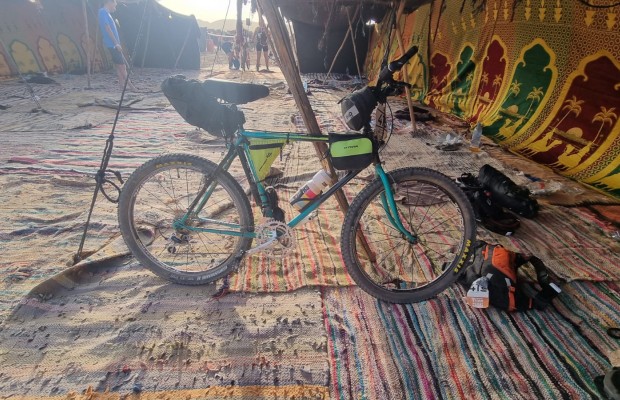 The Titan Desert on a 1989 mountain bike
The Moroccan Titan Desert is being held these days. One of the most demanding mountain bike races in which participants put themselves to the test by riding for 7 days through the desert and mountains of Morocco. A total of almost 600 km with 7000 m of elevation gain that David Palmada, better known as Pelut, is doing on a 1989 mountain bike.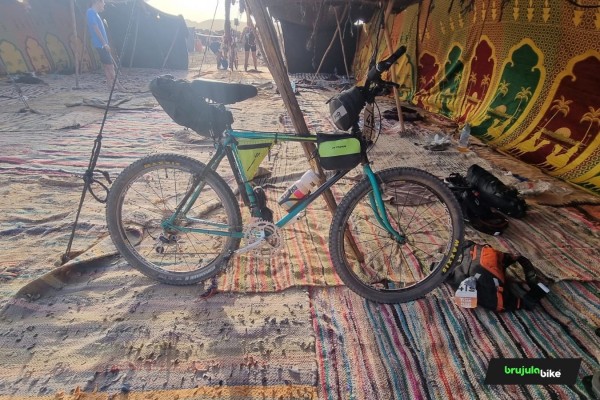 On the Titan Desert with an MTB from 1989
Equipment and mechanics are important elements when it comes to tackling a mountain bike stage race like the Titan Desert, and most of the participants choose to take the lightest full-suspension bikes possible. Something that does not go with Pelut.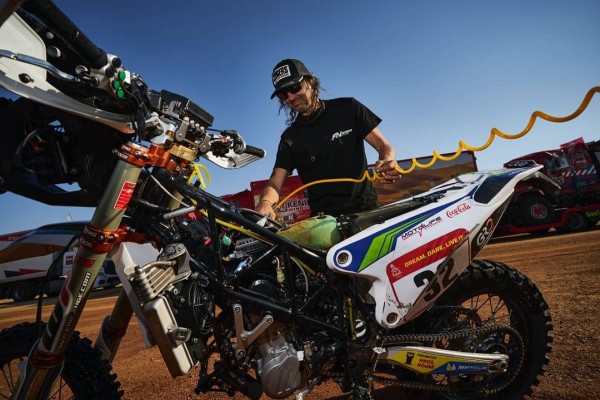 For those who don't know him, Pelut is a mechanic by profession and a passionate climber and mountain enthusiast in general. His Instagram account is a real gem for those who want to enjoy rallies such as the Dakar, rock climbing or any adventure in which he is immersed at the time. Like the one he is starring in and telling practically live these days in the Titan Desert.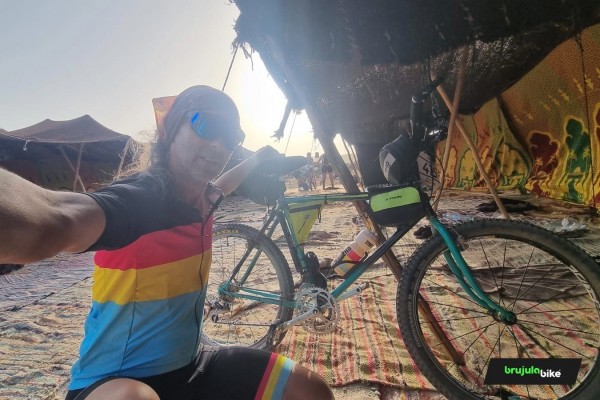 Without being a conventional cyclist, nor having trained specifically for it, Pelut entered the Adventure category of the Titan Desert 2022. This is a classification that "rewards those who best adapt to the conditions, best compete independently and know how to look after and fix their battle companion: the bicycle". This is how the organisation describes it, but in practice it is a category in which the participants, only 15 this year, have no mechanical assistance of any kind and sleep each day in a common tent.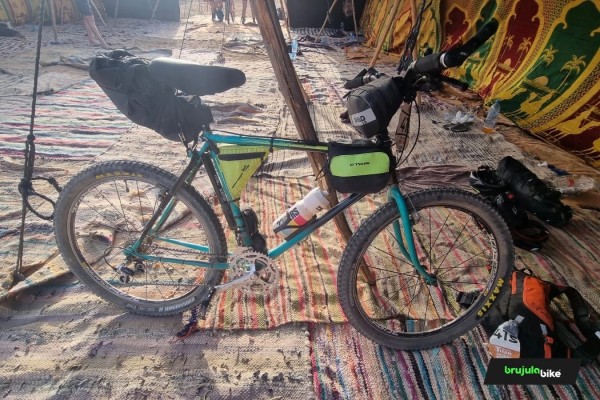 In addition, Pelut wanted to try to complete this Titan Desert with the same mountain bike that his grandparents gave him in 1989 and to which he has only made some modifications to the handlebars to be able to ride a little more comfortably. It is a steel bike with 26" wheels, cantilever brakes, 3x7 gears and, of course, no suspension whatsoever. In total, with the bags arranged around the frame, the bike weighs 17.7 kg.
This is undoubtedly one of the most special mountain bikes of Titan Desert 2022, both for its set-up and its meaning.
Although in the first stages, Pelut has already proved that arriving without having hardly been on a bike for months was not the best idea to enjoy this race, we have no doubt that he is one of the participants with the greatest capacity to overcome the challenges of those participating in the race.
For those who want to follow this race in a completely different way, you can follow him through the stories that he publishes daily and live on his Instagram profile.