We test the Rockrider XC Race Lite, the best backpack for travel
The Rockrider XC RACE backpack has been a success since Decathlon introduced it a few years ago, and now expands the range with the new Lite version that we have just tested. A backpack of smaller volume in which fits all the cycling equipment needed for any trip or training.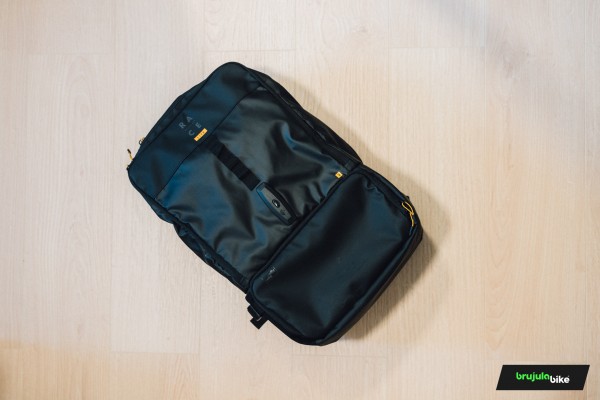 We test the Rockrider XC RACE Lite backpack: the best for travel and training
As we said, the Rockrider XC backpack arrived in the Decathlon catalog to meet the needs that any cyclist, whether road or mountain bike, has when it comes to transporting the necessary equipment when going to a race or a trip over several days. The new Lite arrives for those who do not need so much capacity or are looking for a more compact bag to carry in the cabin of an airplane, for example.
The Rockrider XC RACE concept worked so well that it is not uncommon to see one of these backpacks accompanying professional cyclists on their trips, regardless of the brands or teams that sponsor them. This is perhaps the best publicity a product can receive.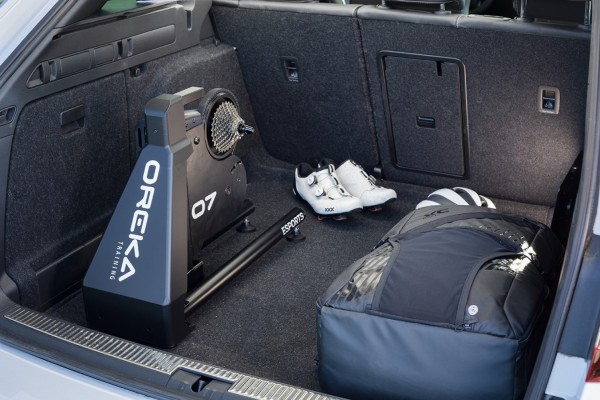 If we had to start by saying what have been the keys to its success, we would say that it is a bag with a large storage capacity, compact in size, very resistant and with a multitude of compartments and solutions designed by and for cyclists.
Features, price and impressions of the Rockrider XC RACE Lite
Decathlon explains on its website that the Rockrider XC RACE Lite is aimed at cyclists looking for a backpack for a day of training or competition. Hence this one has 32 liters of capacity and 5 pockets in total, unlike the larger model with 38 liters and 10 pockets.
But the truth is that it seems to us that the Lite is enough for much more than one day. In it you can carry everything you need for 2 or even 3 days if you make the effort to take the right clothes and equipment.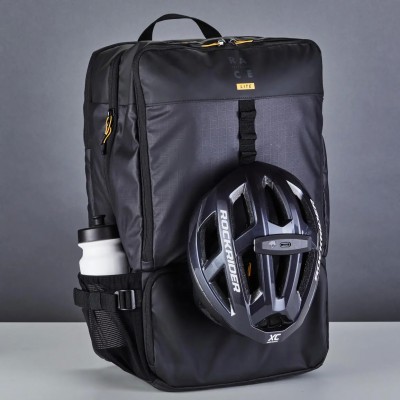 When you see it for the first time the feeling is that of a "big" but very compact backpack, something that is achieved by its rectangular shape and with exact dimensions of 47 cm x 31 cm x 21 cm. Measures that most airlines accept to carry in the cabin and that make this backpack one of the best options for air travel.
If we evaluate its aesthetics, something very subjective, it will be difficult to find detractors, because its black color and simple lines make it a modern and elegant backpack. In addition, the outer material has a very nice rubbery feel that fulfills the dual function of repelling water in case of rain and being very resistant to scratches.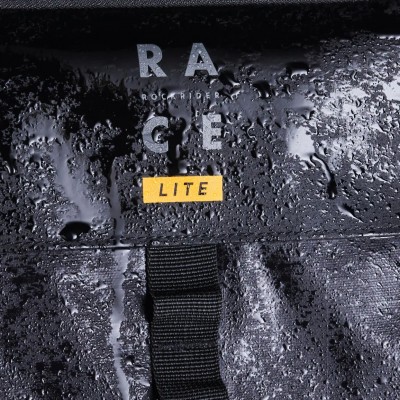 In one of the sides includes a mesh pocket with a tensioner designed to carry a water bottle. And on the front we find a very successful system to carry the helmet in the most minimalist way possible. It is a piece of plastic attached to a rubber that when passing it through any of the holes of the helmet, this is perfectly adjusted without taking space inside or press uncomfortably the backpack.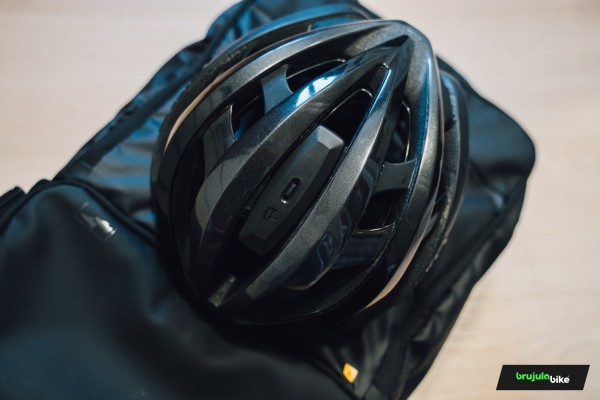 However, if we go into the distribution of the main pockets we have to highlight several successes that show that this backpack has been designed by cyclists: its system to isolate certain garments, they force you to maintain a certain order and its amplitude. By the way, the backpack has been entirely developed at the BTWIN VILLAGE in Lille, France.
In the lower part there is a large pocket accessed by a double zipper and whose interior is lined with a very resistant plastic material that is easy to clean with a damp cloth. This is the compartment for storing cycling shoes. We find it perfect in terms of size and it can store used shoes and even dirty mud or moisture without transmitting odors to the rest of the backpack.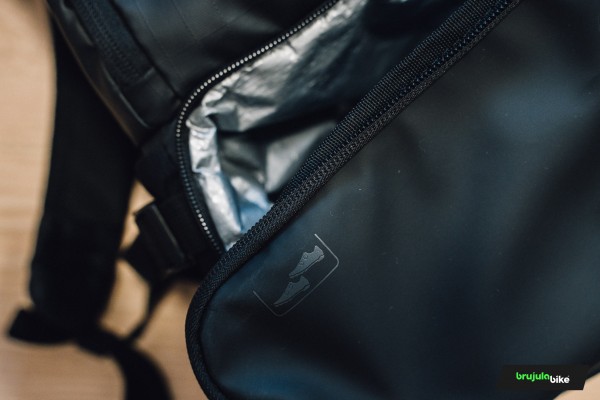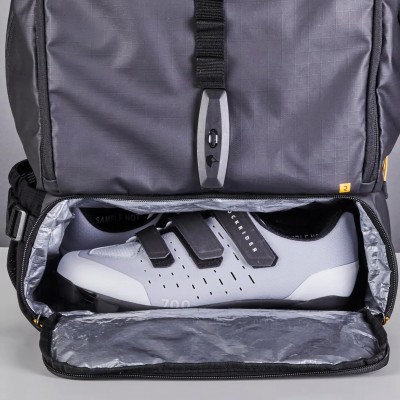 Just above this, in the outermost part, we have a very large organizer pocket that is another of the great successes of this backpack. Although it does not look like a deep pocket, it has a lot of capacity to be distributed in 3 compartments with mesh and a smaller one with zipper for keys and documentation. These sections force you to distribute in an orderly manner everything that ends up getting lost in any other cycling bag, ie; tools, small spare parts, GPS, gels, bars, glasses, etc..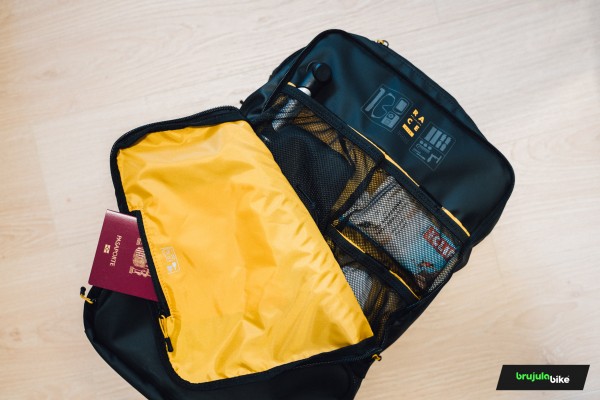 Between this organizer pocket and the main one, we find a single vertical access pocket where we can carry all the smaller items, such as gloves, buff, mask, caps, hat, socks, etc.. It has a very quick access and it fits several pairs of gloves and socks without any problem. Because of the size of "small" compartments like this one, we say that the Lite can carry everything you need for several days.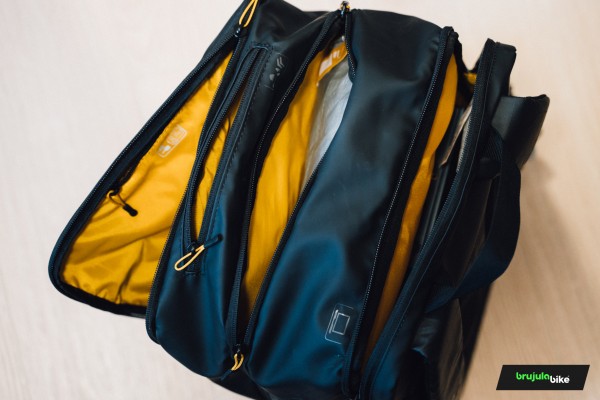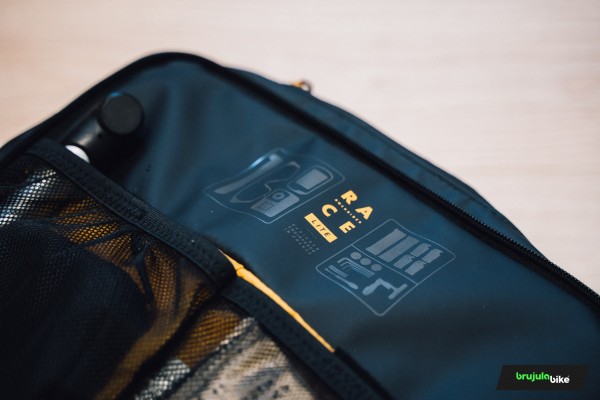 We arrived at the main pocket, and it includes two separate bags made of the same plastic material that lines the compartment of the shoes. One of these bags, small and elongated, serves as a toiletry bag and the other, much larger, is indicated to store the dirty clothes that we use and isolate it from the rest. This pocket is very large and can easily hold 2 or 3 complete outfits and street clothes for at least two days.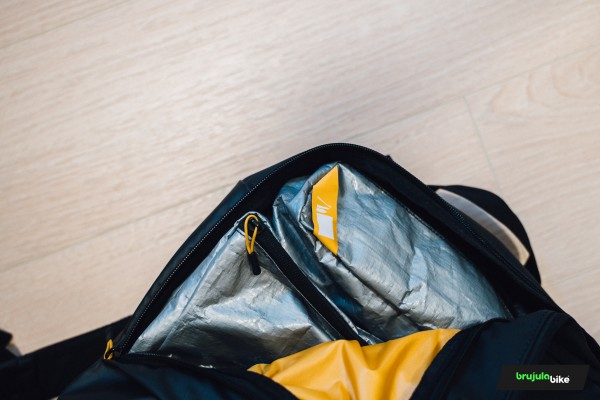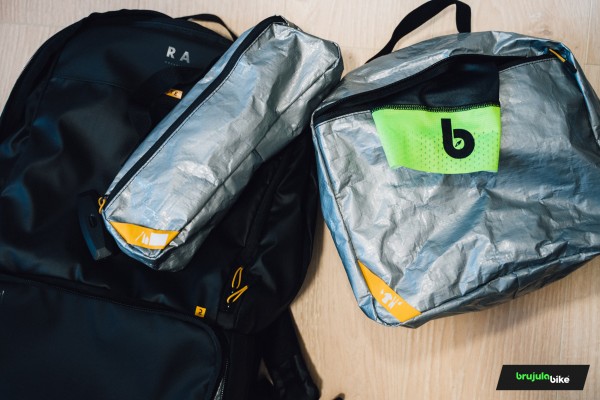 Finally, this backpack has a specific pocket for storing a laptop or tablet. We are talking about a padded pocket of a large dimension, perhaps too much, which occupies the entire back. Here you can store other devices, because even storing a 15" laptop, there is plenty of space.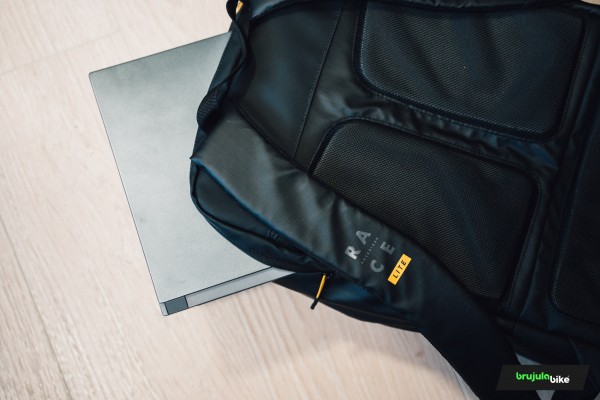 Finally, we have to talk about the fit of the backpack, and this is perhaps the section where we could ask a little more to this backpack. In the area of contact with the back, it has three large thermo-compressed foams that provide sufficient comfort, but the straps of the backpack seem to us that could have been a little wider and at least should have had an adjustment strap on the chest. 
It's true that even though this is a large volume backpack, we shouldn't be carrying a lot of weight in it, but we still miss a little more adjustability with an extra waist or chest strap.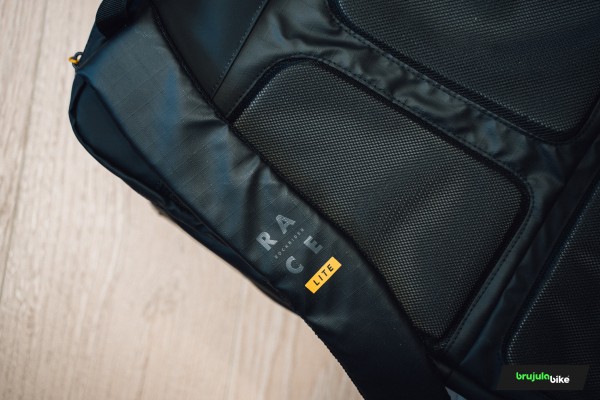 In any case this is an excellent travel backpack that gives much more than what could be demanded. Because we've still saved its best feature for last, the price.
The Rockrider XC Race Lite can be found on the Decathlon website, and in almost all its physical stores, at a price of 54,99€. Which makes it an unbeatable option for anyone who wants a good travel backpack. 
Rockrider XC Race Lite
For those who still want a little more volume, the 38-liter Rockrider XC RACE BAG is also still on sale for 74,99€.