We test the Insta360 ONE RS 4K, the most versatile action camera of the moment
We live in an era in which the camera of our cell phone always accompanies us, even on our road bike and mountain bike rides, but nothing can compare to the point of view and the quality obtained with a real action camera.
Subjective cameras are no longer a novelty in our daily lives, but brands continue to innovate to offer us very interesting options that can adapt to the demands of today's consumers. The Insta360 ONE RS is the best example.

We test the Insta360 ONE RS: the perfect action camera for those looking for versatility
The first impression is that we have before us a classic format of "action camera" or POV. A rectangle of moderate dimensions with its lower support to attach accessories, nothing to do with the original model of this brand that was quite different.
Design
Its modular design is the most prominent feature and the model is constructed of several parts: a lower red module will be the battery and two upper modules will serve as the lens and display.
This is perhaps the main value of the One RS, being able, with a single model, to have several different configurations and therefore be able to deal with planned obsolescence.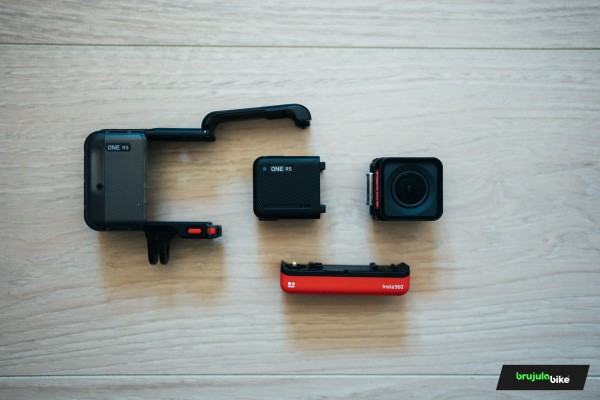 In this review we have the version with the new 4K lens, but the brand also offers a 360ª version with two lenses and another with a 1" sensor developed with the prestigious Leica lens brand.
This modularity does not interfere with its robustness and, for example, the camera is still submersible in water up to 5 m (16 ft).
With a weight of 125 g, in the 4K version, it is presented as a very light camera, even more than its competitors, and that despite requiring a greater use of material and connectors to facilitate this modularity.
Modes and picture quality
If we are going to talk about cameras, the main thing will always be its photographic performance, and here Insta360 has done a very good job offering a pretty good quality with a huge range of creative options.
For the most professional users, it has full manual control of shutter, white balance and iso. In video mode we can choose to record in logarithmic color profile and in photo shooting in RAW for a greater capacity of post-processing.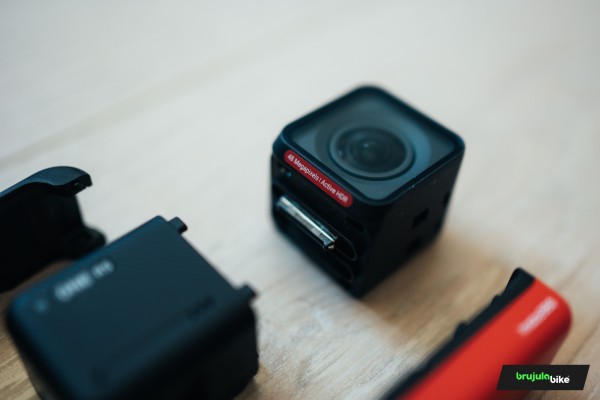 In video, the maximum quality that allows us to record taking full advantage of the sensor is in 4k in 16:9 ratio, as it also offers a "cinematic" version in 6k in which, in order to use more pixels horizontally, it makes a vertical crop and records a panoramic video in aspect ratio 2.35.1.
The Insta360 ONE RS offers 60fps options in 4k and a maximum of 120fps in 1080p for slow motion recording. This is better than other competing models, but we think it's more than enough for the vast majority of action cam users.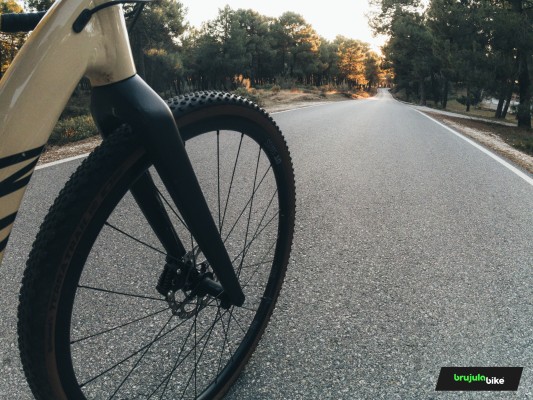 FlowState stabilization does a good job of smoothing out the classic jerky movements or vibrations of these cameras. Only one stabilization mode is available and we can choose to apply it later or directly in the native file.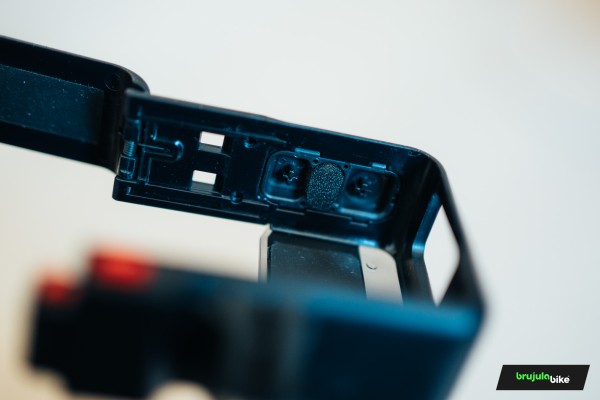 Insta360 has made a great effort to improve the audio quality in this camera, a generally weak point of this type of devices. It has implemented 3 microphones with different orientations, one of them even protected with a wind pad. In addition, it offers the possibility of configuring the type of audio recording we want. For example we can prioritize to capture the sound in a directional way for those who want to talk to camera or activate the wind noise reduction for sports where it will be very exposed to it, such as cycling.
In the photographic aspect, what stands out the most are its multiple modes for timelapse, night photo, star timelapse, burst or HDR photo. The possibilities are endless for creative resources.
By default most of the photos will be taken at 12mpx although it gives us the possibility to shoot at 48mpx, a level of resolution rarely usable in low light situations.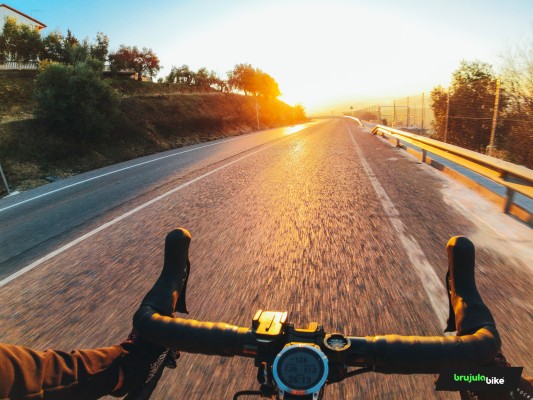 The quality is quite good, with good performance in high-contrast situations and with strong highlights, and in automatic modes, the software itself is responsible for improving the noise defects that may have certain captures.
For users seeking excellence in image quality and color performance in low-light situations, Insta360 offers its one-inch sensor module.
Display and usability
The modular design of the ONE RS forces the screen to be relegated to only half of the total camera, making it smaller than any of its competitors. Something Insta360 has compensated for with good menu design and the quality of the screen itself.
In addition, this modularity allows us to turn the screen around in case we record ourselves and be able to see the frame at all times.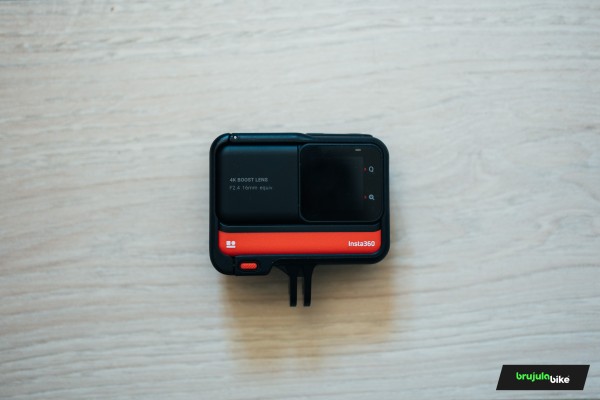 The entire camera interface is quite intuitive and similar to that of a current mobile device. Menu navigation is very broken down. Instead of having four main categories such as "photo", "video", "settings" and "burst/sequence", it has a total of 13 sections. This is something that perhaps because of the format of the screen helps us not to have to enter in smaller and uncomfortable submenus. And for those who find this a slowdown in navigation, the ONE RS has a "Q" button that gives access to a quick menu where we can have different settings of the mode we want to access them quickly.
Autonomy and battery life
In a lab environment, Insta360 advertises a battery life of 75 min recording in 4k at 60fps and with FlowState stabilization enabled. However, this figure was lower in our test, in outdoor environments, with extreme sun or cold, which have an impact on the battery.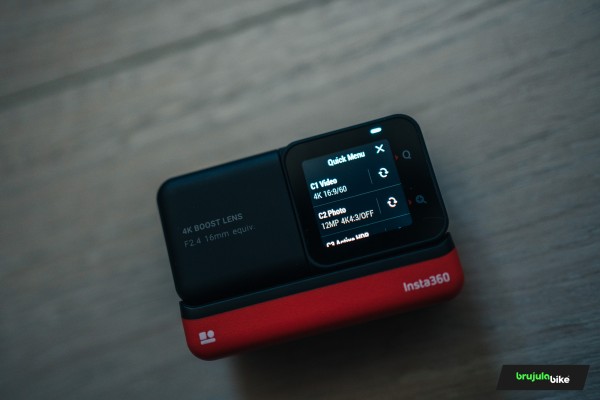 The camera has a 1445 mAh battery that takes about 70 minutes to fully charge. And in our tests, with an average ambient temperature, the battery allowed us to record a total of about 70 minutes at the same resolution. In addition, in some shots that were too long, which are not common for the vast majority of users, the recording suffered some cuts due to overheating.
For more autonomy, you can always purchase extra battery modules (the red module) or you can get a Boosted battery of greater capacity and size with 2380 mAh.
Connectivity and editing: the crown jewel of Insta360 ONE RS
If Insta360 stands out in something is the integration of their devices with our smartphone. And the application they have developed is the other big piece of this puzzle and what has probably made this camera so famous. The app, not only allows us to control the camera and files, but there is a complete social network and photo editing interface built into it that will allow us to get great results in a couple of clicks.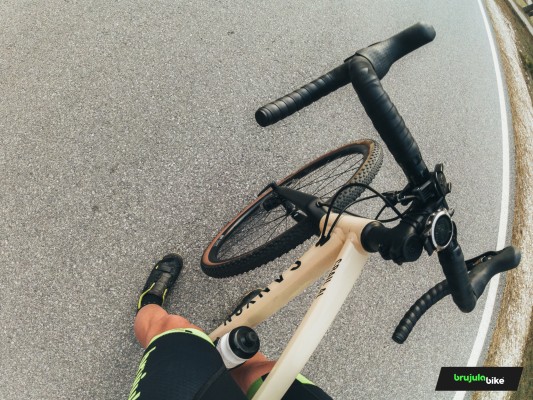 In addition, in line with the modularity of this camera, they have the QuickReader, an accessory that, by connecting it to the camera, allows to speed up the transfer of files with the cell phone.
Through this camera we can also do streaming or use it as a webcam with the computer.
Price
Another strong point of this model is its price. Without InstaCare insurance we can buy it on the official website for only 288 € in this configuration, or add the pack with the double 360º lens and other possible accessories that will increase the price considerably.
Conclusions
At Insta360 they have done a tremendous job to offer a very versatile camera that is very different from the rest, allowing you to offer absolute customization and the security of being able to upgrade it as time goes by.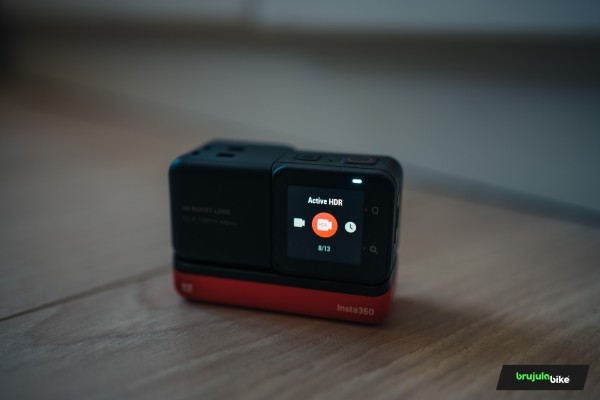 From BrujulaBike we believe that this camera is mainly focused for amateur users who want a versatile action camera, easy to use with the mobile and that provides good results without great complications and at a good price. For users looking for professional quality and performance we advise them to choose the Insta360 1-inch sensor module.