Switzerland wins the MTB XC Team Relay World Champion 2019
In the hard and technical circuit of Mont-Sainte-Anne, Canada, the Swiss team has just proclaimed World Champion in Team Relay mode for the third time in a row. The United States got the silver and France the bronze. Spain finished in the fifteenth position.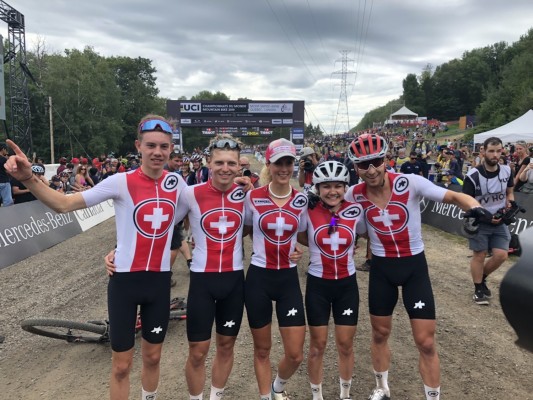 Switzerland wins the 2019 Team Relay World Championship
They started as favorite but it was not an easy race for Switzerland. In the first relay they passed in the eighth position and although they were winning positions, in the last relay Nino Schurter took the controls of the national team when they were marching in third position.
2017, 2018 and now 2019 UCI MTB World Champions!

SWITZERLAND pic.twitter.com/qRewy56m8S

— UCI MTB (@UCI_MTB) August 28, 2019
A plethoric Nino Schurter managed to overcome two positions and enter first, and alone, in the finish line. In this way Switzerland gets its third gold followed in this mode and continues to demonstrate that it is currently the first world power in this sport.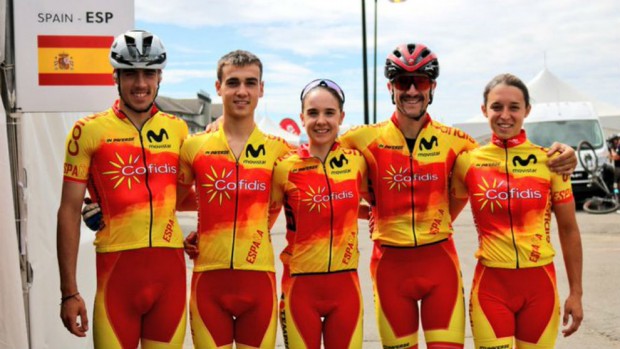 The Spanish team was composed, in order of participation, of Carlos Coloma, Jaume Bosch, Rocío del Alba García, Meritxell Figueras and Jofre Cullel. And although the start was very good, passing in fourth position in the first lap, the hardness of the circuit and the great level of the rest of the selections made them finish in the 15th position.
Results 2019 MTB World Championships - Cross Country Team Relay