Strava to include high-definition 3D maps after FATMAP acquisition
Strava has announced the acquisition of Fatmap, a high-resolution 3D mapping platform that Strava will incorporate into its app in the coming months to offer new and unique features.
Strava to take a leap in quality with Fatmap's high-definition 3D maps
The Fatmap platform was created a decade ago and is a benchmark for outdoor sportspeople who carry out their activities in mountains and areas where the conventional maps that most applications use cannot reach with definition. In these 10 years, Fatmap has worked with several satellite and aerospace companies to obtain high-resolution images that are used, for example, in ski resorts.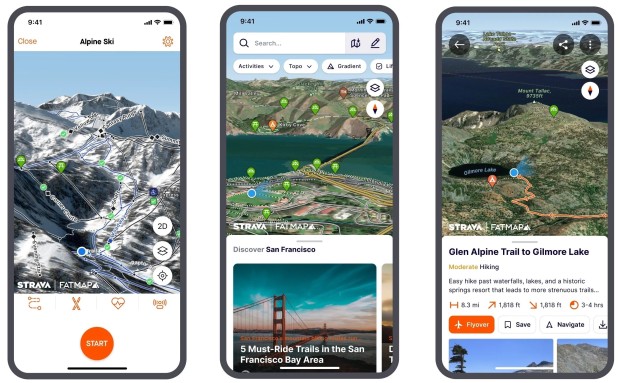 Fatmap, considered the Google Maps of outdoor sports, has 1.6 million registered users and until now offered an annual premium subscription that unlocked certain features of its free option. For the time being, both platforms will continue to work independently, but Strava expects to integrate their functions in the coming months, leaving the decision that Fatmap will also continue to work independently for a later date. 
No information about the acquisition deal has been released, but with this purchase Strava saves years of development on similar technology and could take the lead in functional high-resolution mapping for almost any outdoor sport.
Fatmap will be fully integrated into Strava by mid-2023 and both free and premium users will be able to make use of new features.