SRAM acquires Hammerhead, the manufacturer of the Karoo GPS
The news has come as a surprise because of its significance. SRAM has just announced the acquisition of Hammerhead, the technology company that currently makes the popular Karoo 2 cycle computer.
SRAM acquires Hammerhead
SRAM, one of the world's leading bicycle component manufacturers, today announced the acquisition of Hammerhead, a leading cycling technology company and manufacturer of the Karoo 2 cycle computer. Hammerhead will join SRAM's brand portfolio and will continue to develop its Karoo product line under the SRAM umbrella. Both companies completed the transaction on 30 December 2021.
SRAM saw huge potential in Hammerhead after the award-winning Karoo 2 GPS was released in late 2020 and landed on the handlebars of many of the world's top athletes. In the last year alone, Hammerhead achieved a seven-fold increase in revenue and its cycling community has logged over one million hours of activity. The latter is perhaps the most important and strategic aspect of the deal, as SRAM has been trying to get this kind of data for some time and this purchase could be more valuable to SRAM for the information it will get from its users than for the sales or technology.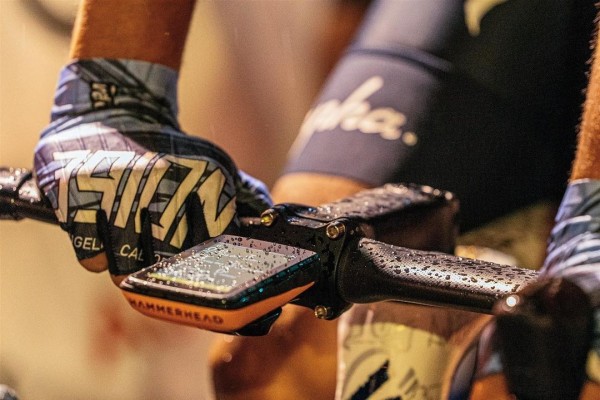 Together, SRAM and Hammerhead will continue to develop an innovative cycling technology platform that ensures perfect integration with a wide range of existing products and services, including electronic shifting from both Shimano and SRAM.
"Hammerhead is an amazing brand with award-winning products, and we do not plan on changing anything about how they innovate," said SRAM's VP of Growth, Clint Weber. "We are excited about this acquisition and excited that their team will continue to design, manufacture, and sell technology and quality leading head units that work with every brand of drivetrain."
"The brand fit is seamless, and they are driven by the same principles as SRAM, which is innovation that improves the cycling experience. We are excited at what the future holds," said SRAM CEO, Ken Lousberg.
Pieter Morgan, CEO and co-founder of Hammerhead says, "Hammerhead has always been focused on building the world's best cycling computer. Joining the SRAM portfolio allows us to innovate and expand even more rapidly, and ultimately deliver a better riding experience for cyclists."
Hammerhead will remain an independent brand within the SRAM portfolio, allowing the brand to continue to develop an innovative product.
Consumers, dealers and distributors will continue to use Hammerhead's traditional communication channels for sales, service and warranty.