Specialized Project Black advances new tyres, saddle and handlebars
Specialized's Project Black prototype development program is aimed at creating next-generation products for professionals. Some of them, such as the 3D-printed Mirror saddles, eventually become standard products. These are some of the products that Soudal-QuickStep is testing during the preseason.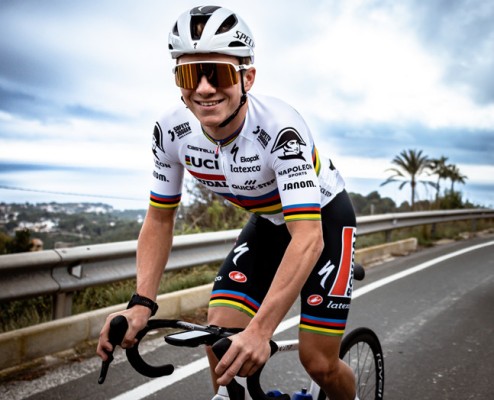 Project Black makes Specialized's latest products available to professionals
Professional cyclists have become an essential part of product development, their opinions and suggestions are taken into account when it comes to evolving the equipment to meet their exact needs. Going further in this collaboration is the goal of Specialized Project Black.
Durante esta pretemporada, el Soudal-QuickStep ha estado probando las últimas creaciones del Specialized Project Black. Si hace unos días hablábamos del nuevo manillar aerodinámico que lucían sus nuevas bicis, ahora nos fijamos unas nuevas cubiertas Turbo, nuevos sillines elaborados con impresión 3D y acoples de contrarreloj a medida de cada ciclista. Productos que si bien son desarrollos específicos para los profesionales, acaban generando un aprendizaje que luego es aplicado a los modelos de serie.
During this preseason, Soudal-QuickStep has been testing the latest creations of Specialized Project Black. If a few days ago we talked about the new aerodynamic handlebars that their new bikes were equipped with, now we look at some new Turbo tyres, new saddles made with 3D printing and time trial extensions tailored to each rider. Products that, although they are specific developments for professionals, end up generating a learning process that is then applied to the standard models.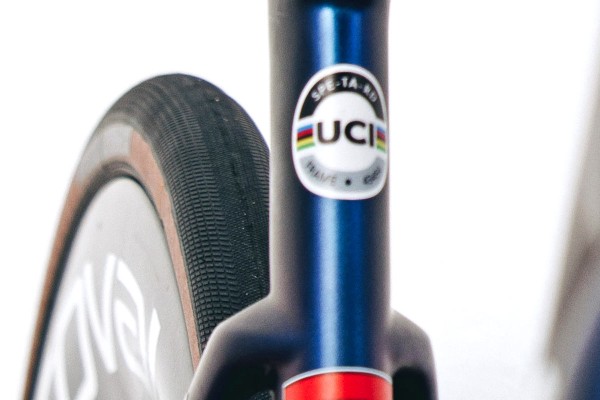 The Turbo tyres developed by Specialized Project Black feature, on a 28 mm casing, a new tread composed of tiny lugs on the sides to improve cornering grip, even in wet conditions. In addition, instead of the usual slick-type central area, a micro-tacking is placed in this area to achieve better traction even in wet conditions. Externally, there are no changes to the casing, which is the same cream color and appearance as that used on the S-Works Turbo.
The next new development from Specialized Project Black is a new saddle built with the Mirror 3D printing technology that is already applied to standard versions of the Power and Romin Evo saddles. This new saddle appears to be a custom development based on support needs after undergoing the usual biomechanics sessions with cyclists using the Retül system.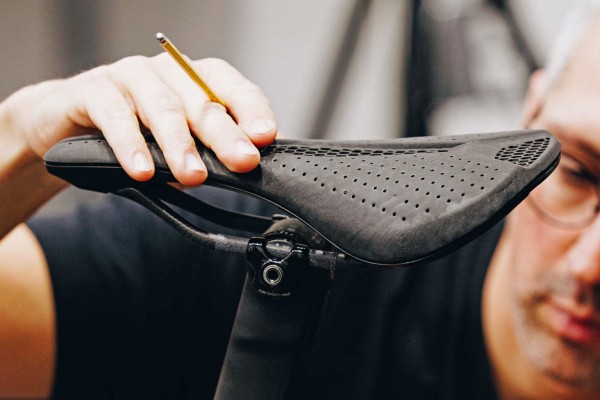 This new Specialized Project Black saddle has some similarities with the Phenom mountain bike model, although with more rounded shapes and greater length than the trimmed models of the road range. Also striking is the appearance of the ischial support area, which is thicker than the usual grid construction common in 3D printing, in order to achieve a smoother feel for support.
Finally, also seeking to offer the greatest customization to each rider, Specialized Project Black manufactures Shiv TT bars fully adapted to the position and physiognomy of each rider's arm in order to achieve not only the best aerodynamics but also maximum comfort.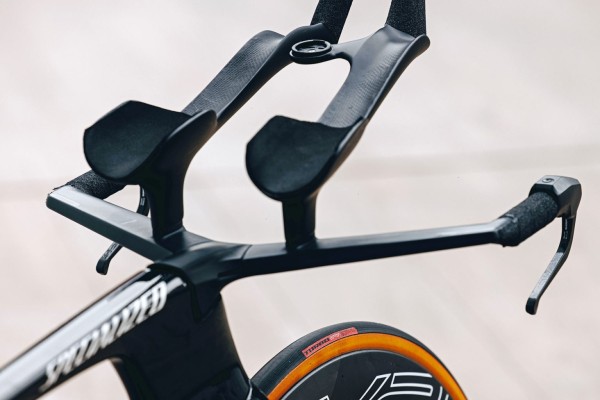 These extensions maintain some adjustability, mainly height adjustment, in case it is necessary to adjust the rider's position without having to remanufacture the coupling to size.
Care for the material and constant monitoring of product performance serve both to provide teams with the best equipment and to allow the brand to test new solutions in the most demanding scenarios, which, who knows, may eventually end up in the catalog products.