Learn bicycle mechanics with this digital simulator
The Polish studio Punch Punk has presented the free demo of Bike Mechanic Simulator 2023. Players will have to take care of their workshop and will be able to learn about mechanics, as they will have to repair, maintain, mount and test bikes of all kinds.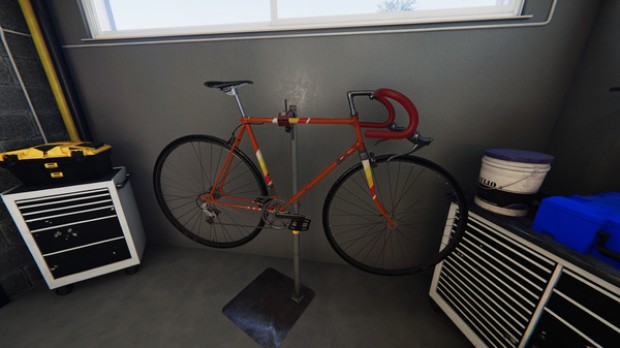 Bike Mechanic Simulator recreates the day-to-day life of a mechanic
It is common to find cyclists who love to ride but suffer every time they have to repair or replace a part of their bike. Mechanics is not everyone's cup of tea. Bike Mechanic Simulator can be a great help for anyone who wants to tighten bolts without getting their hands dirty and without the fear of leaving the bike worse than it is.
At the moment only the demo is available and we will have to wait until the second half of the year for the full version, which will be released for PC. Punch Punk will later release the version for PlayStation, Xbox One and X/S Series and Nintendo Switch.
Players will take on the role of a mechanic and simulate the tasks of any bike workshop. The game can be a good source of learning that will help us to solve the problems that sooner or later will appear in our bike, since we will have to repair, check and mount bicycles of all kinds -old, MTB, road, urban- as if it were a real workshop.
Tomasz Sobiecki, CEO of Manager Games, says, "Our main goal is to make the game not only a realistic simulator, but also good entertainment and something to relax with."
Every good mechanic takes care of his workshop
Almost as important as knowing the profession, the mechanic's job is also to take care of his workshop. The player starts in a simple workshop equipped with the most basic tools. The results will come little by little in the form of new skills and money. And so he will be able to expand the workshop to have several rooms, invest it in new technologies, increase the repertoire of tools or change the layout of the furniture.
The simulator will also require occasional cleaning and parts sorting.
And the game involves us in many tasks. Each bike must be examined in order to find the best diagnosis, so we will have to check every element of it. The experience varies according to the problem presented by each bike; in some cases we will even have to clean it before starting to repair it.
On the other hand, we can also have a customer who wants to build a bike from scratch. It will be time to let our imagination run wild and give him the result that best suits what he has asked for.
But the work does not end here. The game also allows you to check if the bike is working properly. To do this, you will have to go to a track and slide down its ramps to test if it is ready to be delivered to the customer.
You can find further information on the Punch Punk website.