Jolanda Neff wins the Nove Mesto Short Track in a sprint
The third round of the World Cup came to Nove Mesto, one of the favourite circuits for most of the riders. There, Jolanda Neff has just won a very exciting Short Track that was decided in a sprint.
Victory for Jolanda Neff at the Short Track in Nove Mesto 2022
As we had already seen in this year's short track races, the women's start was again relatively calm. Something that was evident if we take into account that at the end of the first lap, there were 9 laps in total, the peloton was completely compact. The 38 riders crossed the finish line with only 2 seconds difference between the first and the last one.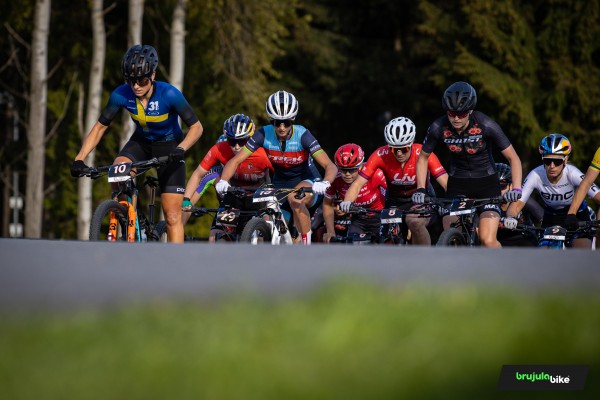 The laps passed and no rider was willing to waste any watts, so there was no attack until lap 7. Australian Bec McConnell launched a very strong change of pace that for the first time broke the group.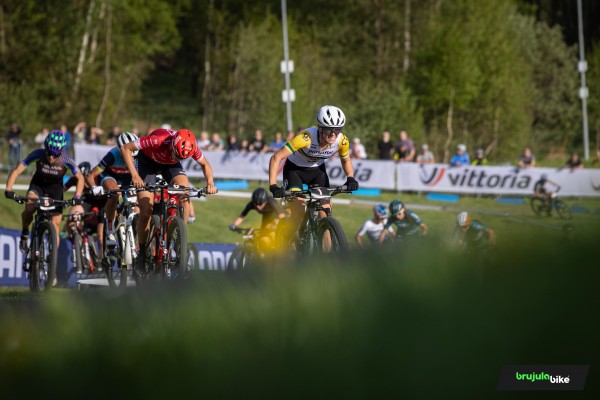 Only Loana Lecomte, Alessandra Keller, Jolanda Neff, Jenny Rissveds, Bec McConnell, Sina Frei and Linda Indergand remained at the front of the race and it was at the bell marking the final lap that the attacks began.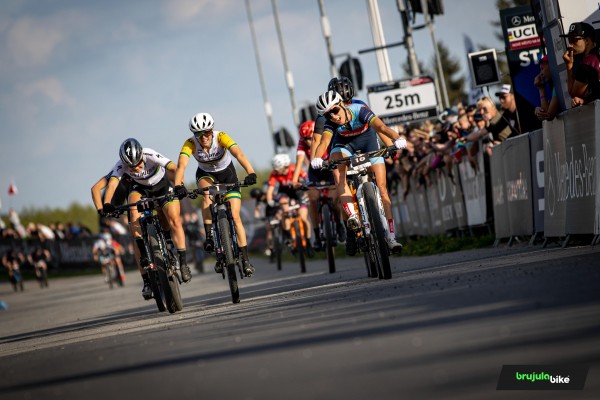 Jolanda Neff tried from a distance but she couldn't open a gap and had to fight for the win in the sprint with Bec McConnell. Victory for the Swiss, second place for McConnell and third place for Jenny Rissveds.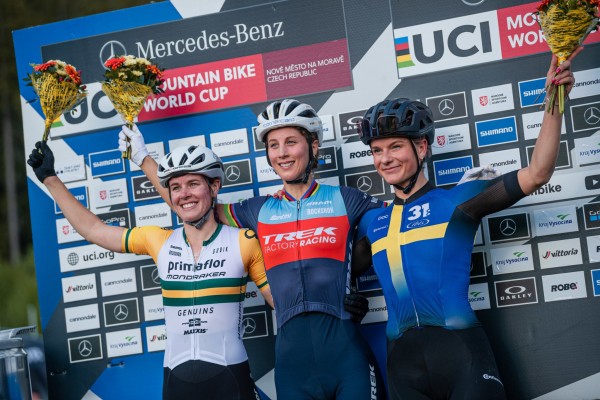 With this result, Rebecca McConnell also takes the lead in the overall Short Track standings.
Nove Mesto 2022 Women's Short Track World Cup Results
NEFF Jolanda (TREK FACTORY RACING XC) 
MCCONNELL Rebecca Ellen (PRIMAFLOR MONDRAKER GENUINS)
RISSVEDS Jenny (TEAM 31)
FREI Sina (SPECIALIZED FACTORY RACING) 
LECOMTE Loana (CANYON CLLCTV) 
KELLER Alessandra (THÖMUS MAXON)
INDERGAND Linda (LIV FACTORY RACING)
TERPSTRA Anne (GHOST FACTORY RACING)
GIBSON Gwendalyn (NORCO FACTORY TEAM)