An impressive Schwarzbauer is the fastest on the Nove Mesto Short Track
The men's Short Track in Nove Mesto was anything but boring. After a constant succession of attacks, Germany's Schwarzbauer took the victory with an incredible performance.
Schwarzbauer wins XCC World Cup Nove Mesto 2022
After a first loop and a very fast first lap, it was decided that the men's Short Track would be 11 laps. And the first big surprise came from the Spanish rider David Valero when he took the lead on lap 2. He stayed there for a few kilometres until he began to change positions continuously.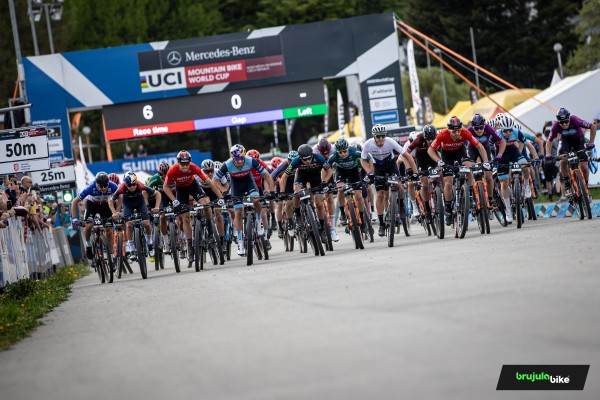 South African Alan Hatherly was leading for a few laps until a crash took him out of the race. And Colombo, Ulloa, Avancini or Pidcock among others, passed by the first position before the end of lap 5. The attacks and overtaking did not stop and the race was changing almost completely every minute. It was anything but boring.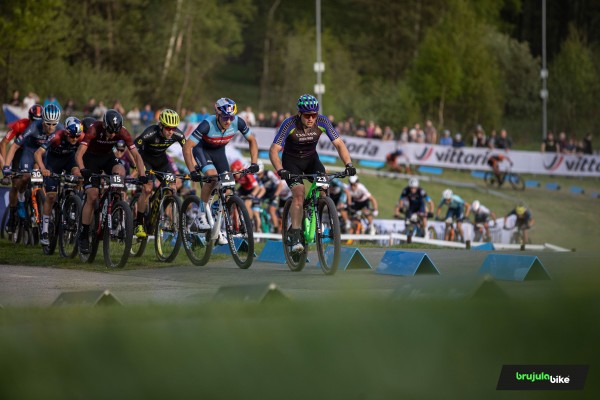 Romania's Vlad Dascalu and Germany's Luca Schwarzbauer tried to open up a gap on lap 7, but it seemed impossible for anyone to get away from a group of favourites who were completely launched.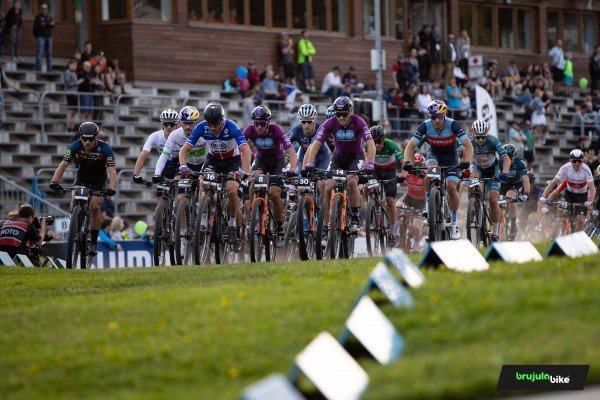 Nobody was left behind, and although they had not shown their faces, names like Nino Schurter, Samuel Gaze, Tom Pidcock, Victor Koretzky or the local Ondrej Cink, among other favourites, were still in the leading group. Anything could still happen.
The final bell rang and unleashed a wave of attacks started by Filipo Colombo and continued impeccably by Luca Schwarzbauer.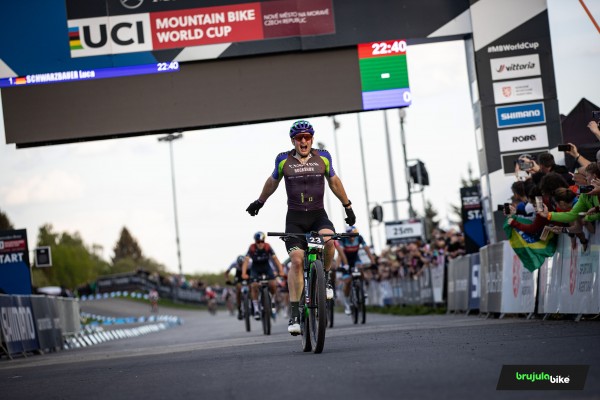 Nobody could catch him. The German put on an immense performance to win the Nove Mesto Short Track. Thomas Pidcock was second and Filippo Colombo third.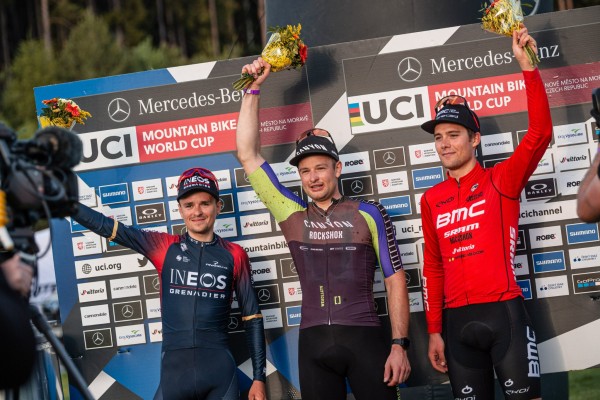 Nove Mesto 2022 Men's Short Track World Cup Results
SCHWARZBAUER Luca (CANYON CLLCTV)
PIDCOCK Thomas (GREAT BRITAIN)
COLOMBO Filippo (BMC MTB RACING)
DASCALU Vlad (TREK FACTORY RACING XC)
BLEVINS Christopher (SPECIALIZED FACTORY RACING)
ULLOA AREVALO Jose Gerardo (MASSI-BEAUMES DE VENISE)
CARSTENSEN Sebastian Fini (KMC - ORBEA)
GAZE Samuel (ALPECIN - FENIX)
SCHURTER Nino (SCOTT-SRAM MTB RACING TEAM)
VANCINI Henrique (CANNONDALE FACTORY