SCOTT Ransom Golden Night, another unique creation by Dangerholm
The popular manufacturer Gustav Gullholm, better known as Dangerholm, presents his latest and exclusive creation, the SCOTT Ransom Golden Night. A very unique project that brings us an Enduro MTB designed for performance and with a Dangerholm-style setup.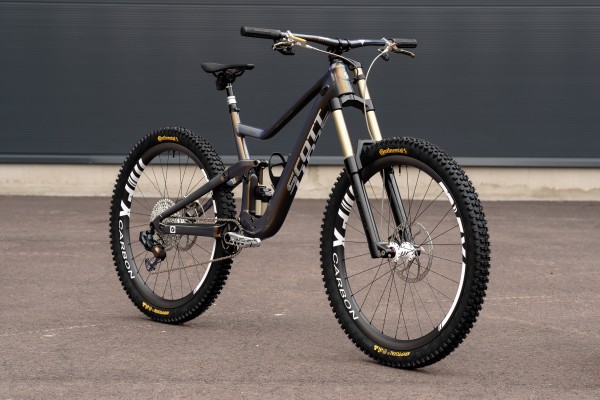 SCOTT Ransom Golden Night: a unique Enduro MTB created by Dangerholm
This is how Gustav Gullholm himself presented his latest work:
For many people who know my work, the Dangerholm name is synonymous to lightweight bikes. If not the very lightest out there, then at least very light.
And while you definitely can combine performance and reliability with low weight, there is of course more to bikes than chasing grams.
So when giving myself the task to build an enduro bike, I chose to give that theme a rest and simply go for high performance and function in general. Choosing both a frame and components that maybe aren't the lightest out there, but has other qualities that will ensure to make riding both fast and fun.
This meant that there was a lot of focus on key elements such as suspension, brakes and wheels. In addition to the frame itself, these three areas are to me the most important when it comes to gravity riding.
With that said, I didn't skip the attention to detail when it came to the rest of the build either. From ceramic bearings to grips in my preferred diameter, nothing was left to chance.
No weak links, nothing that will hold you back. A confidence inspiring, fast and stable yet incredibly fun bike.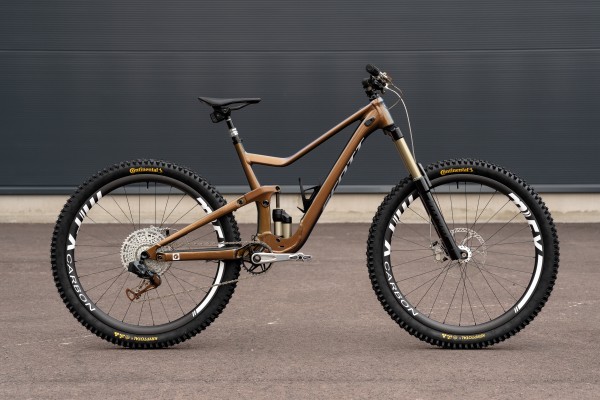 Keys to the SCOTT Ransom Golden Night
Based on the well proven and sturdy SCOTT Ransom 930 aluminium frame, this build puts a little less focus on weight than most Dangerholm builds. Instead, it goes all in on pure enduro performance. 
Intend Blackline Ebonite Bandit fork, with its characteristic one-and-a-half crown look, and an equally eye-catching Intend Hover Gamechanger rear shock.
Trickstuff Maxima brakes - probably the most powerful brakes on the market today.
Onyx hubs featuring a sprag clutch rear hub which is completely silent when coasting, laced to seemingly bombproof Radsporttechnik Müller MFX Carbon rims.
Painted in "Chromacoat Golden Night", shifting dramatically between blue and bronze/gold.