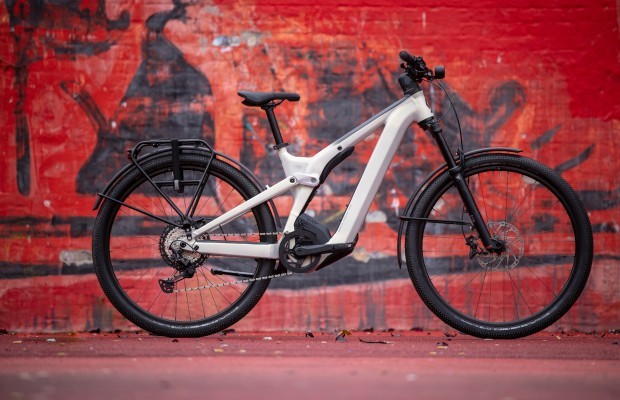 New SCOTT Axis eRIDE Evo Tour FS, a bike for everything
Yesterday we discovered the new Patron eRIDE mountain bike, today SCOTT presents an urban adaptation of the model, the Axis eRIDE Evo Tour FS, and the definition of "a bike for everything" seems to us to be very accurate. It's a full suspension electric model that fits perfectly in the city thanks to its fully integrated aesthetics and hidden shock absorber. But there's so much more.
New SCOTT Axis eRIDE Evo Tour FS
The European Cyclists' Federation confirms that more than 1,400 km of new cycle paths have been built and nearly 1.7 billion euros have been invested in promoting cycling as a means of daily transport since the beginning of the COVID-19 pandemic.
Bicycle manufacturers know that these changes in urban mobility affect the needs of cyclists and that the trend will be towards all-terrain bikes for urban and interurban travel.
With this in mind, SCOTT introduces the new SCOTT Axis eRIDE Evo range with bikes that are perfect for riding on cobblestone streets, roads or forest trails.
Within the Axis eRIDE Evo family, the Axis Evo eRIDE Tour FS is the top of the range model and is defined by the brand as the only all-terrain e-bike on the market with an integrated shock absorber. The frame is made of aluminium and the down tube houses a large 750 Wh battery that powers the new Bosch Performance CX BES3 and according to SCOTT tests offers a range of autonomy up to 100 km.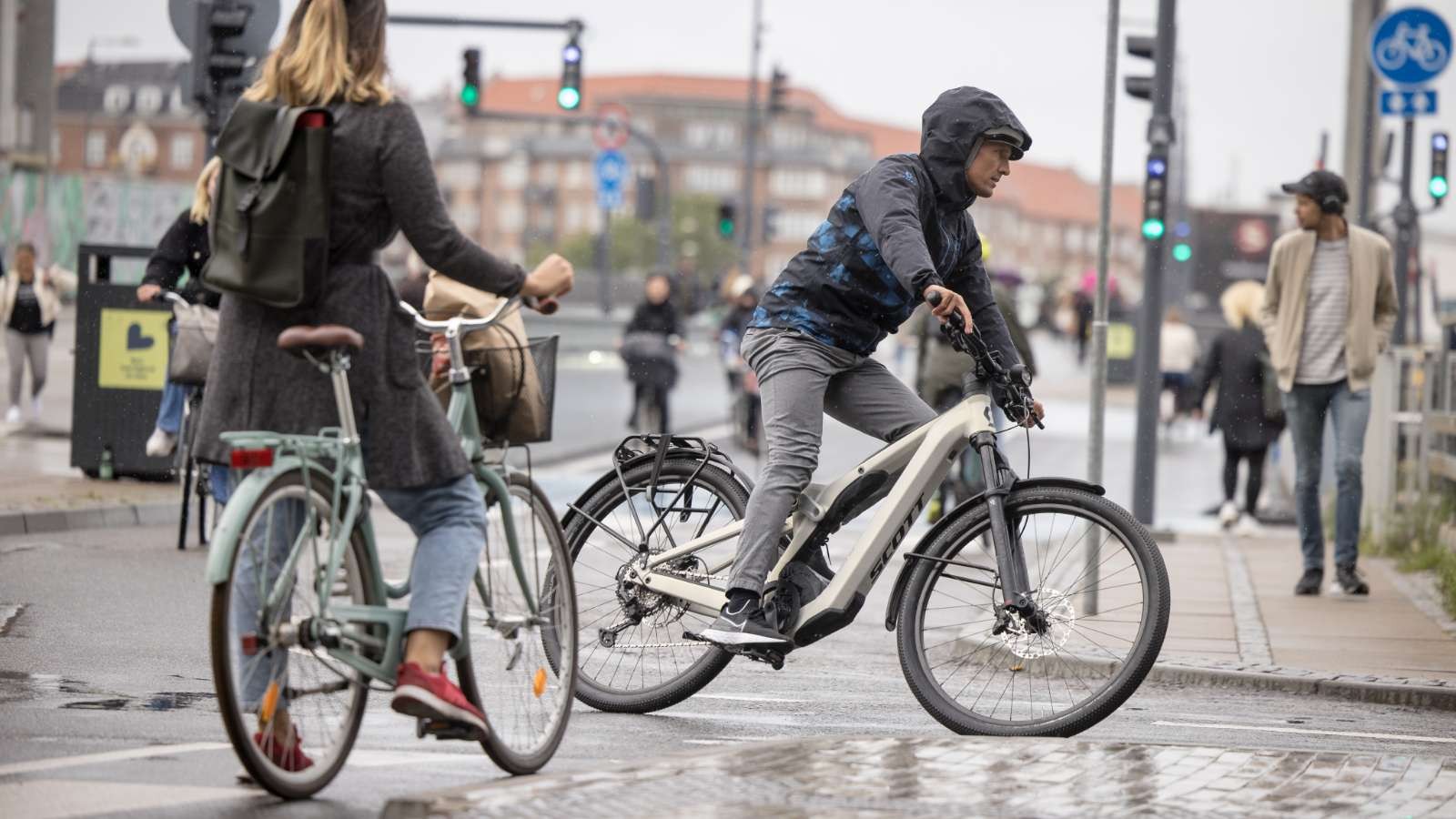 It's no secret that the new Axis eRIDE Evo Tour FS shares a design with the Patron eRIDE and that gives it all the benefits we've already seen in its mountain version. The integrated shock absorber improves frame stiffness and power transfer. It also provides better protection from the elements and minimises maintenance.
SCOTT's TwinLoc system is also featured on the Axis eRIDE Evo Tour FS and allows you to adapt the suspension to different types of rides without having to take your hands off the handlebars.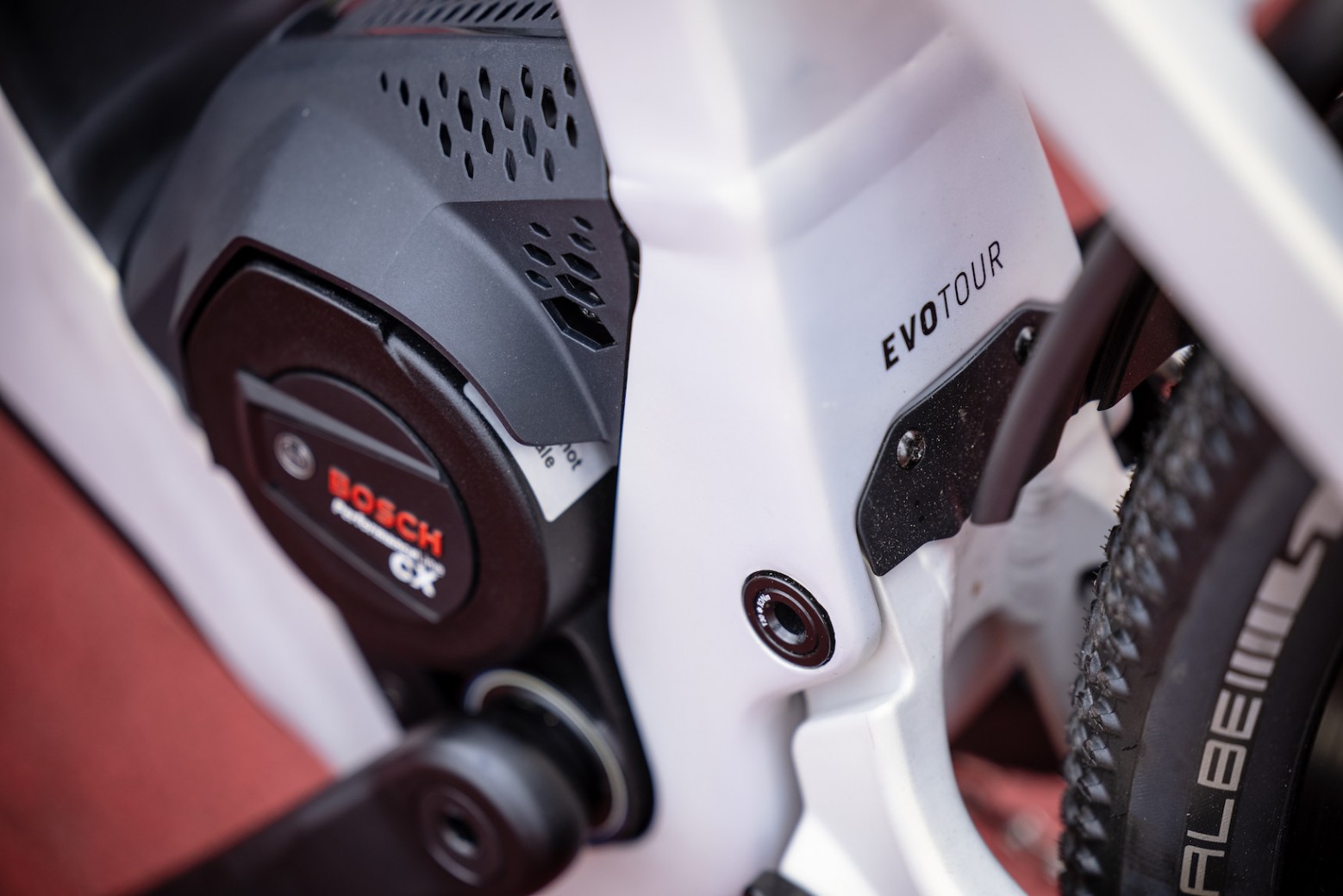 At the heart of this bike is the Bosch Performance Line CX BES motor, Bosch's top model, which delivers a maximum torque of 85 Nm and 340 % back-up at a weight of only 2.9 kg.
As we've already mentioned, the Axis eRIDE Evo Tour FS has the largest battery in the category at 750Wh. And its easy removal system allows you to disassemble it and take it home to recharge it.
The new Bosch Kiox 300 handlebar-integrated display offers Bluetooth connectivity for Android and iOS, turn-by-turn navigation, and all kinds of useful on-road information.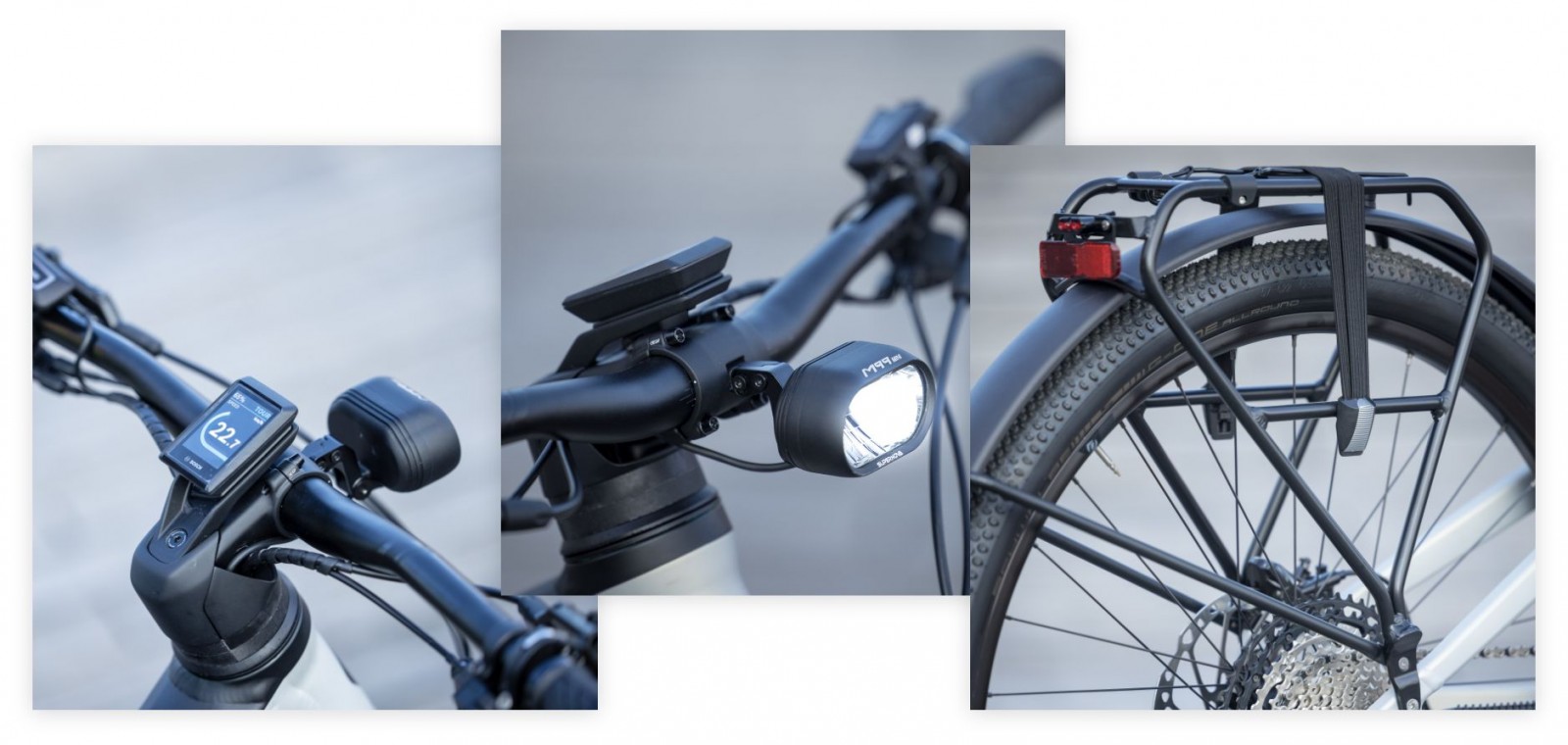 In addition, the Axis eRIDE Evo Tour FS is a well-equipped model with all kinds of accessories, such as front and rear mudguards, a Racktime SnapIt 2.0 rack with a load capacity of up to 15 kg and a 600-lumen Supernova light that will make you visible from over 900 metres away on the road.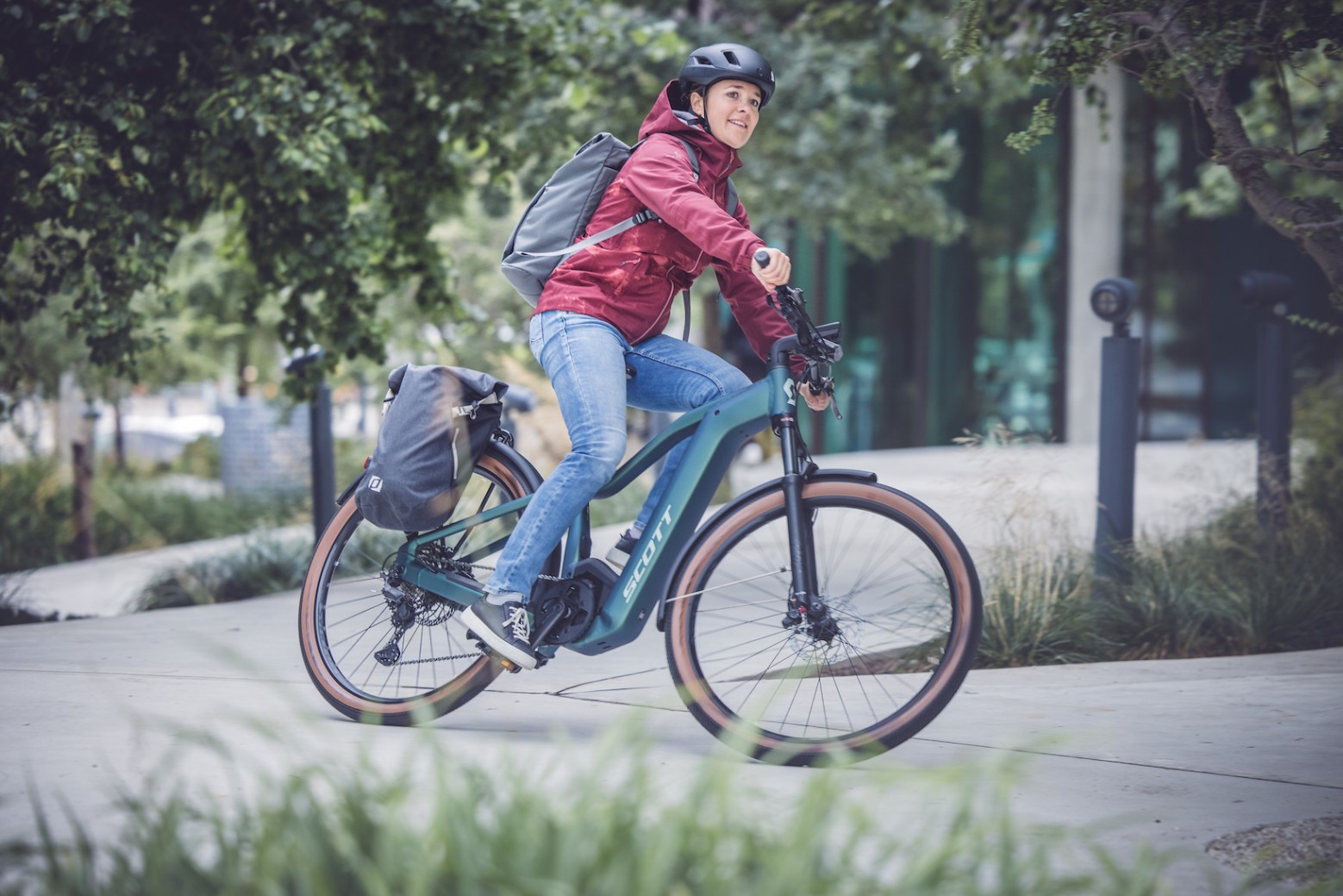 SCOTT Axis eRIDE Evo Bike range
The new SCOTT Axis eRIDE Evo comes in 4 different versions of which only the FS comes with full suspension, the rest are hardtail suspension bikes:
SCOTT Axis eRIDE Evo Tour FS 5.999 €
SCOTT Axis eRIDE Evo Tour Men 4.299 €
SCOTT Axis eRIDE Evo Tour Lady 4,299 €
SCOTT Axis eRIDE Evo Men 3.999 €
In terms of availability, the Axis eRIDE Evo Tour FS will be available in shops from October 2021, with more models expected to be available in 2022.
For further information please visit the official SCOTT website.