New Gelu C3 saddle with integrated carbon absorption
Portuguese manufacturer Gelu Carbon Creation has introduced the third version of its saddle with integrated carbon absorption, the C3. A hyper-lightweight model of only 85g initially developed for urban bikes and eBikes but which looks like an outstanding option for gravel and road.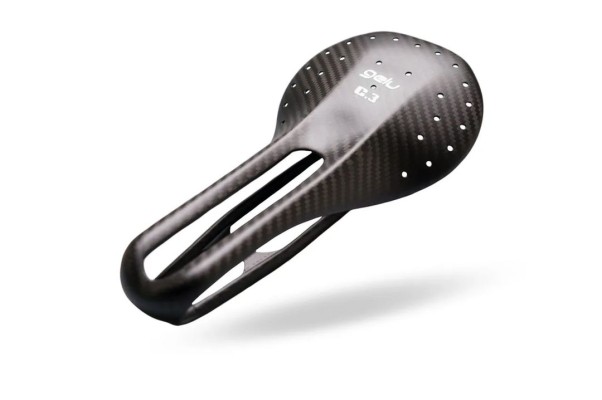 Gelu C3 saddle: inspired by the past to stay ahead of the times
Surely many of us remember the saddles that were installed on the old urban bicycles, they used to be made of leather, wide and had a pair of springs underneath to absorb the irregularities of the terrain. The Gelu Carbon Creation components brand has taken those models as a reference to reinvent them using the latest technology. The result is the Gelu C3, its 85g carbon saddle that takes advantage of the material's flex to minimize vibrations and impacts.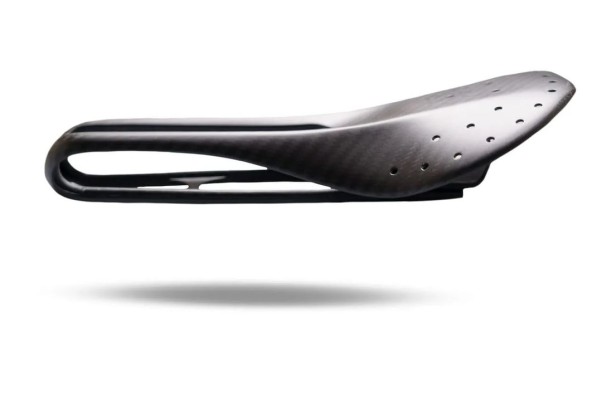 At first glance it looks like one of those racing saddles whose sole purpose is to lighten the weight without taking into account the rider's comfort. But behind the racing look that carbon gives it at first glance, we find a saddle designed to improve comfort.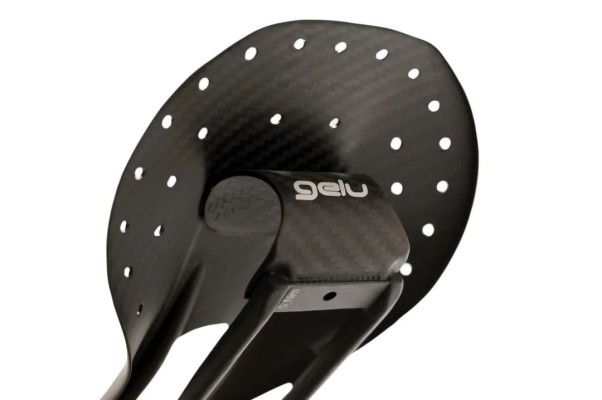 The huge central opening is designed to ensure a total absence of pressure in the prostate region and under the saddle we find a kind of air cushion that gives continuity to the design and creates a carbon structural shock absorber. The properties of carbon and the design itself make it perform the functions of a spring.
As we have already mentioned, this is a saddle intended for the city, but its properties and low weight make it an ideal model for road or gravel competition bikes. Despite its very low weight, 85 grams, the brand sets the supported weight limit at 90 kg.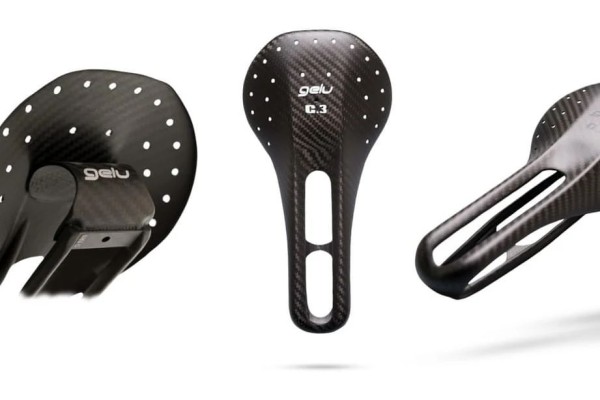 The price of this Gelu C3 is 365 € and although we are certainly not facing a cheap saddle, it seems consistent with its characteristics.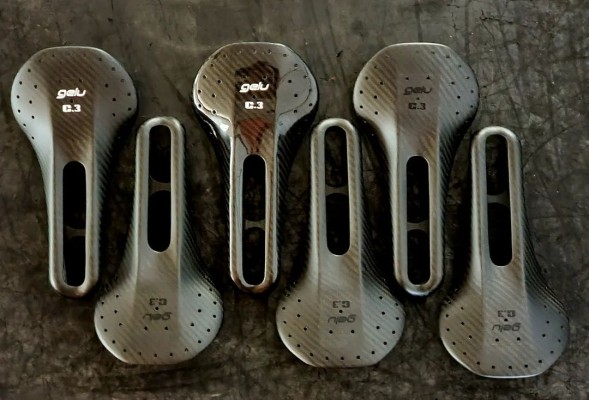 The saddle is now available for order on the official Gelu Carbon Creation website and the brand offers customization possibilities.
Gelu C3 saddle: features and price
Weight: +/- 85g
Size: 250/128 (mm)
Nose Width: 50mm
Rails: Oval 6.5X8,5(mm), 100% preperg.carbon/ epoxy
Max weight: 90kg
Suitable for Urban bikes, urban E-bikes, road bikes, gravel
Colors: Possibility of customization (colors, names, logos…)
Price: 365€