McConnell wins it all in Albstadt
She was in great form, but few could have foreseen Bec McConnel's (Primaflor Mondraker) impressive performance at the Albstadt World Cup.
Bec McConnell is unbeatable and wins XCO World Cup in Albstadt
After taking victory at the first World Cup in Petrópolis and winning the Short Track in Albstadt last Friday, Australia's Rebecca McConnell has catapulted her self-confidence. Her rivals were able to see this in the first metres of this XCO race.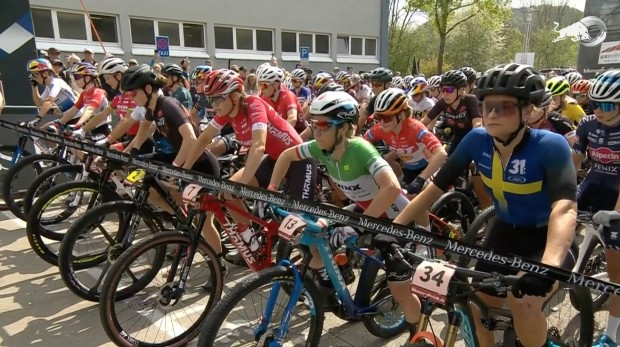 McConnell made no one wait and during the initial loop, the race was 5 laps long, she set a very high pace that no rider was able to follow.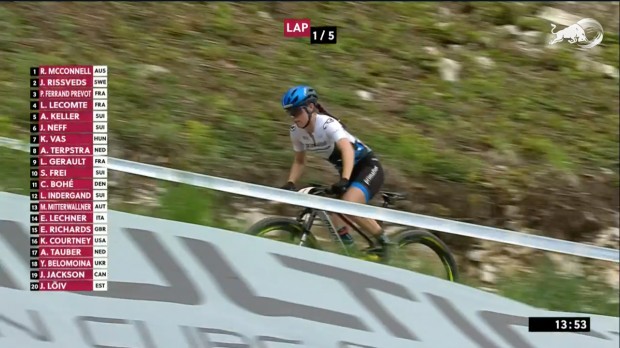 Only Sweden's Jenny Rissveds was able to stay about 8 seconds down on the Aussie, but behind her the first group of favourites, including Pauline Ferrand Prevot, Alessandra Keller and Loana Lecomte, were already more than half a minute behind before the end of the first lap.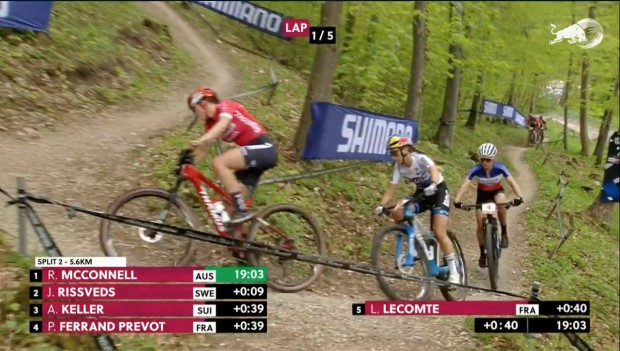 Although on lap 2 Rissveds made contact with the Austrian, Bec McConnell's pace was doing a lot of damage in the chasing group. Austrian Mona Mitterwallner, after catching the group of Lecomte, Keller and Ferrand Prevot, tried to find a solution by increasing the pace considerably on the uphills.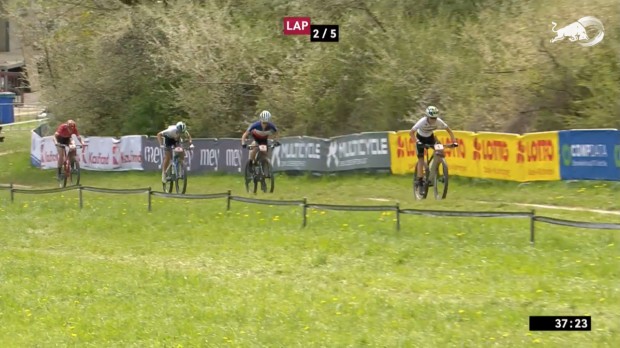 It was at the start of lap 3 that we first saw a change in the race lead. Jenny Rissved took over from McConnell, although at no point did she seem to have the pace to get rid of her. For the moment.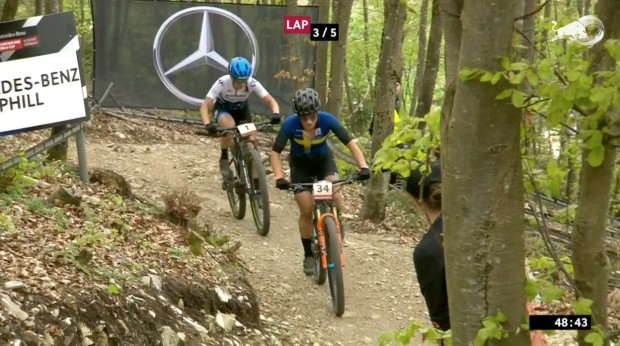 Behind, Mona Mitterwallner managed to break away from the chasing group and the fight for third place was proving to be very exciting. Mitterwallner was opening gaps on the uphill and Lecomte was closing them on the downhill, but then Switzerland's Keller appeared to overtake them both on the flat part of the circuit and take third place at the start of lap 5. Everything was still to be decided.

After a few kilometres of calm at the head of the race, McConnell made the usual change of pace to drop Jenny Rissveds with surprising ease. We were halfway through lap 4 and the Australian had taken almost 30 seconds off the Swede in just a few metres.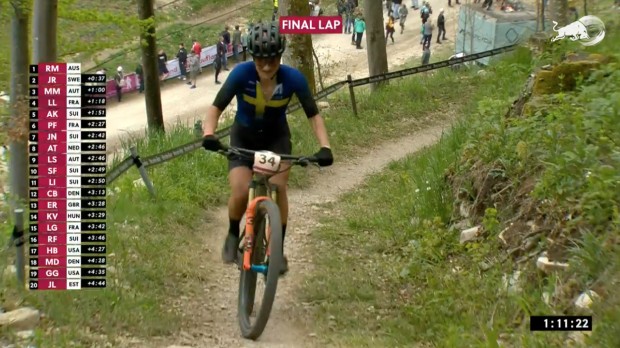 We soon discovered that Rissveds was going through a major setback and the last lap was going to be very hard for her as she was being chased by Mona Mitterwallner, who was already riding alone in third position behind her.
Bec McConnell finished her exhibition with a flawless last lap to take the win in the Albstadt XCO World Cup. Her second victory in a row, third in a row counting Friday's Short Track.
In second place came Jenny Rissveds, a great result for her first race of the season, and third was the young Mona Mitterwallnner, something to keep in mind if we remember that it is her second race in the elite category.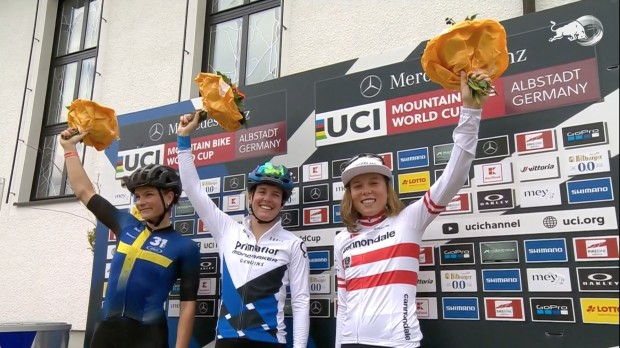 Results Women's XCO World Cup Albstadt 2022
MCCONNELL Rebecca Ellen (PRIMAFLOR MONDRAKER GENUINS)
RISSVEDS Jenny (TEAM 31 IBIS CYCLES) 
MITTERWALLNER Mona (CANNONDALE FACTORY RACING)
LECOMTE Loana (CANYON CLLCTV)
KELLER Alessandra (THÖMUS MAXON)
STIGGER Laura (SPECIALIZED FACTORY RACING) 
FERRAND PREVOT Pauline (BMC MTB RACING) 
TERPSTRA Anne (GHOST FACTORY RACING) 
NEFF Jolanda (TREK FACTORY RACING XC)
FREI Sina (SPECIALIZED FACTORY RACING)
News under development.