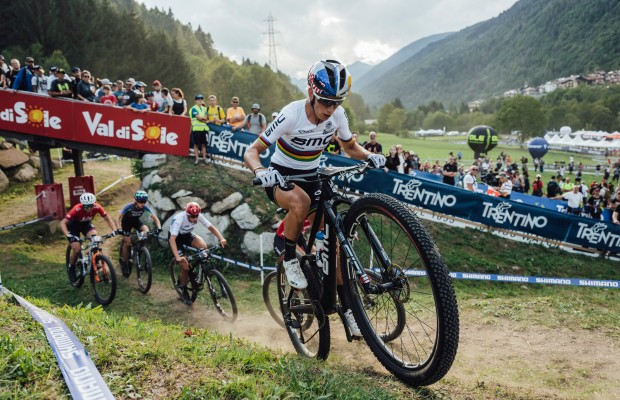 Pauline Ferrand-Prevot dominates and wins the 2022 Val di Sole XCO World Cup
World Champion Pauline Ferrand-Prevot has shown that her end of season level is far superior to the rest. The Frenchwoman has dominated at will the race to win the XCO World Cup Val di Sole 2022.
Pauline Ferrand Prevot wins the last race of the World Cup 2022 in Val di Sole
After a fast start by Americans Gwendalyn Gibson and Savilia Blunk, it was France's Loana Lecomte who made the first major change of pace before the beginning of lap 1 of a total of 5.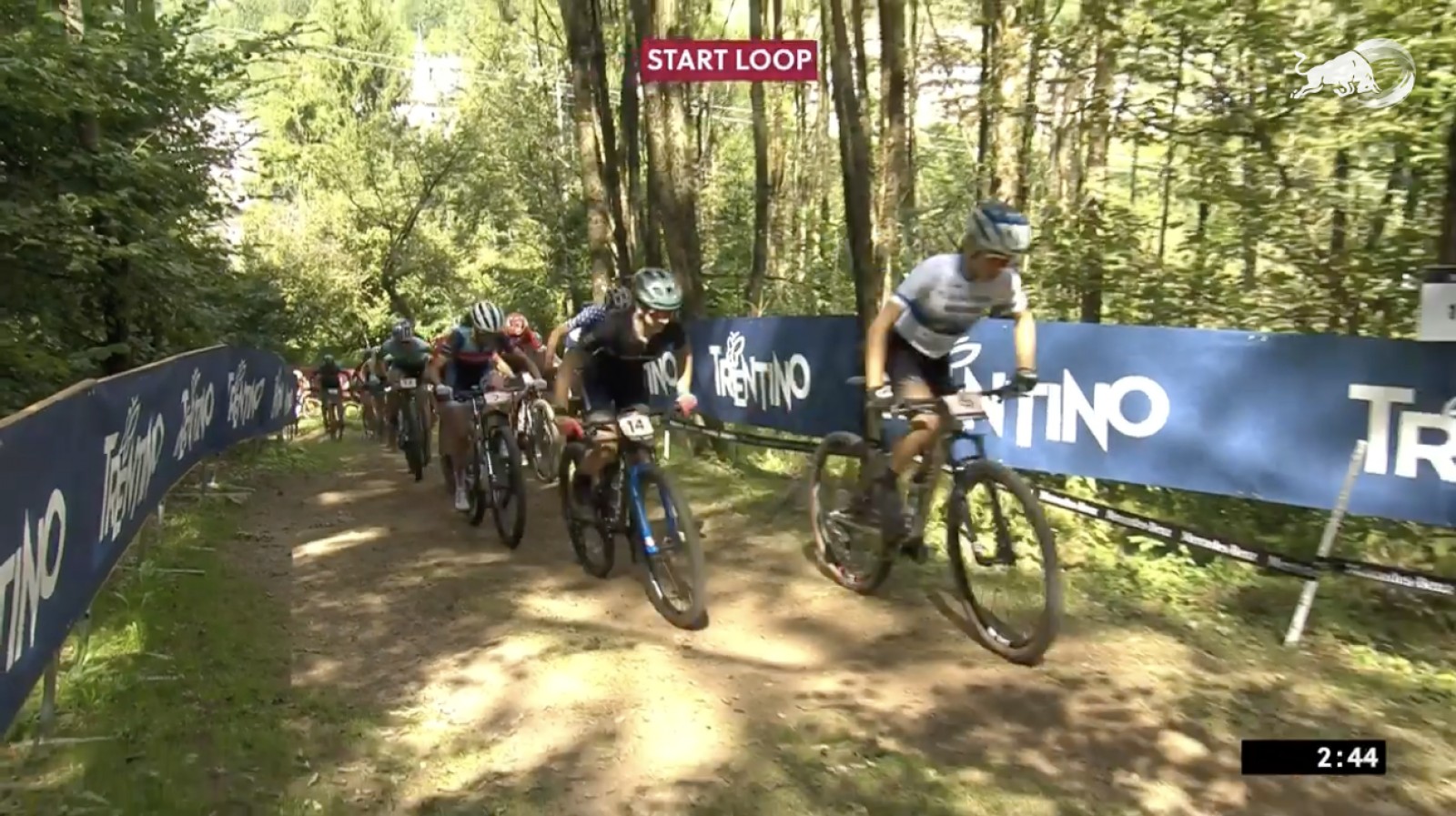 As has become the norm in recent races, Lecomte and Pauline Ferrand Prevot, European and World champion respectively, began to open up a gap on their rivals and within a few meters they were more than 20 seconds ahead of Savilia Blunk, the first pursuer.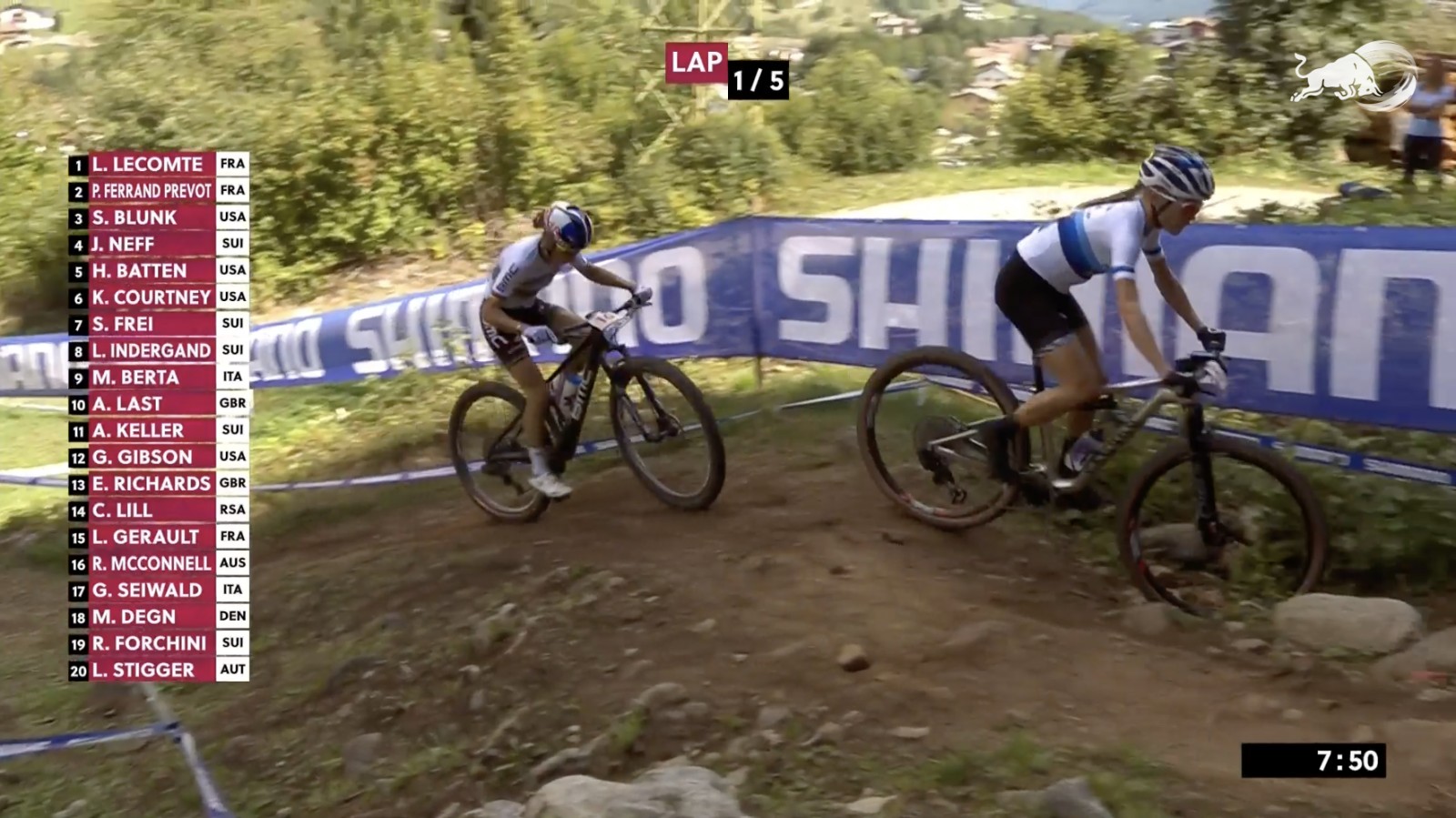 On lap 2, the race seemed to be divided by objectives and while Lecomte and Pauline were fighting solo for the race win, behind, Alessandra Keller was riding in seventh position to win the overall classification. Bec McConnell and Anne Terpstra, both also in contention for the overall win, were not having their best day and were riding in 11th and 26th position respectively.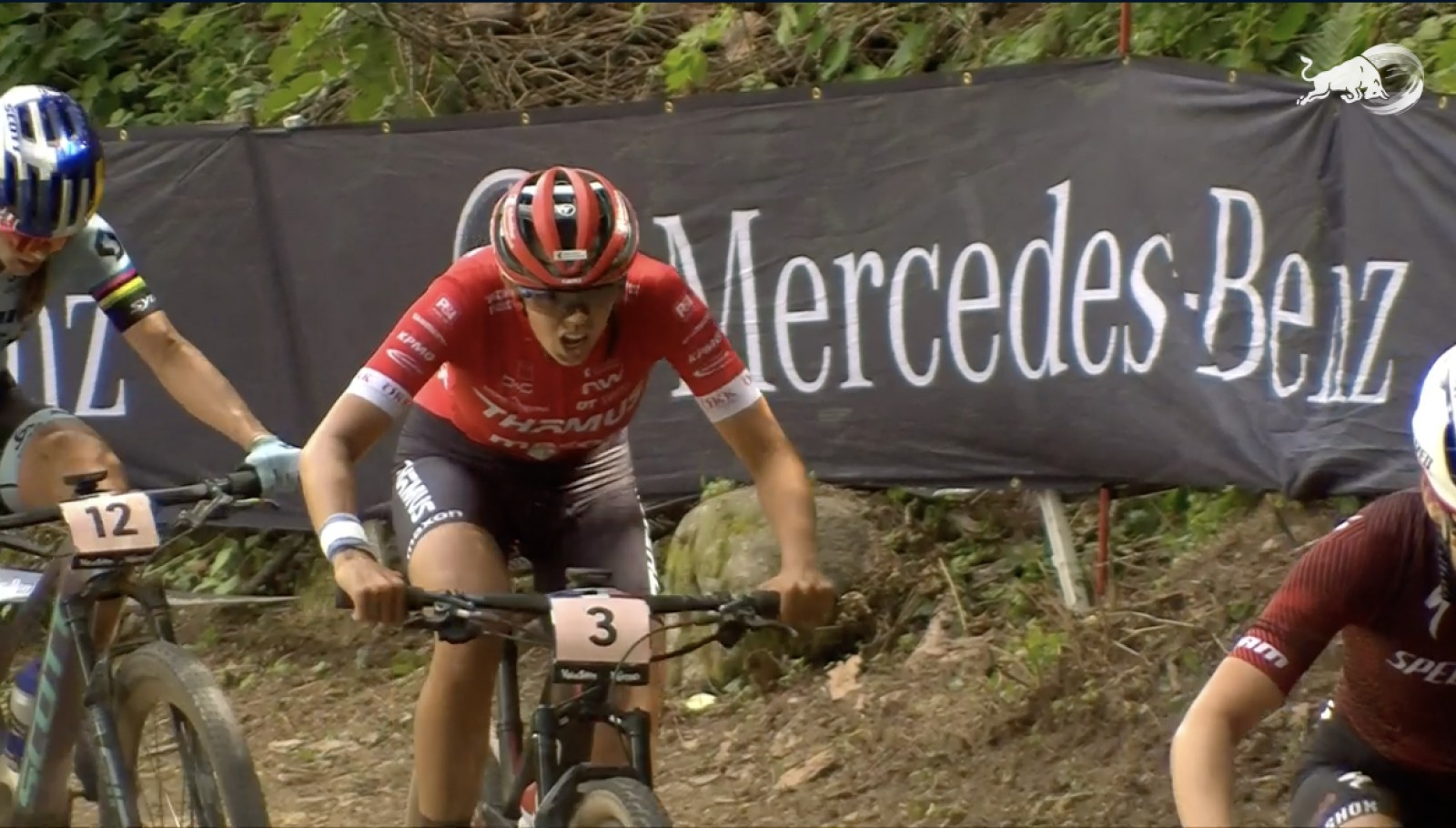 During lap 2 we saw several tense moments when first it was Loana Lecomte who had to put her foot down in a technical uphill area and then it was Pauline Ferrand-Prevot who had a small crash. Both failures were counterbalanced and neither gained any advantage from them.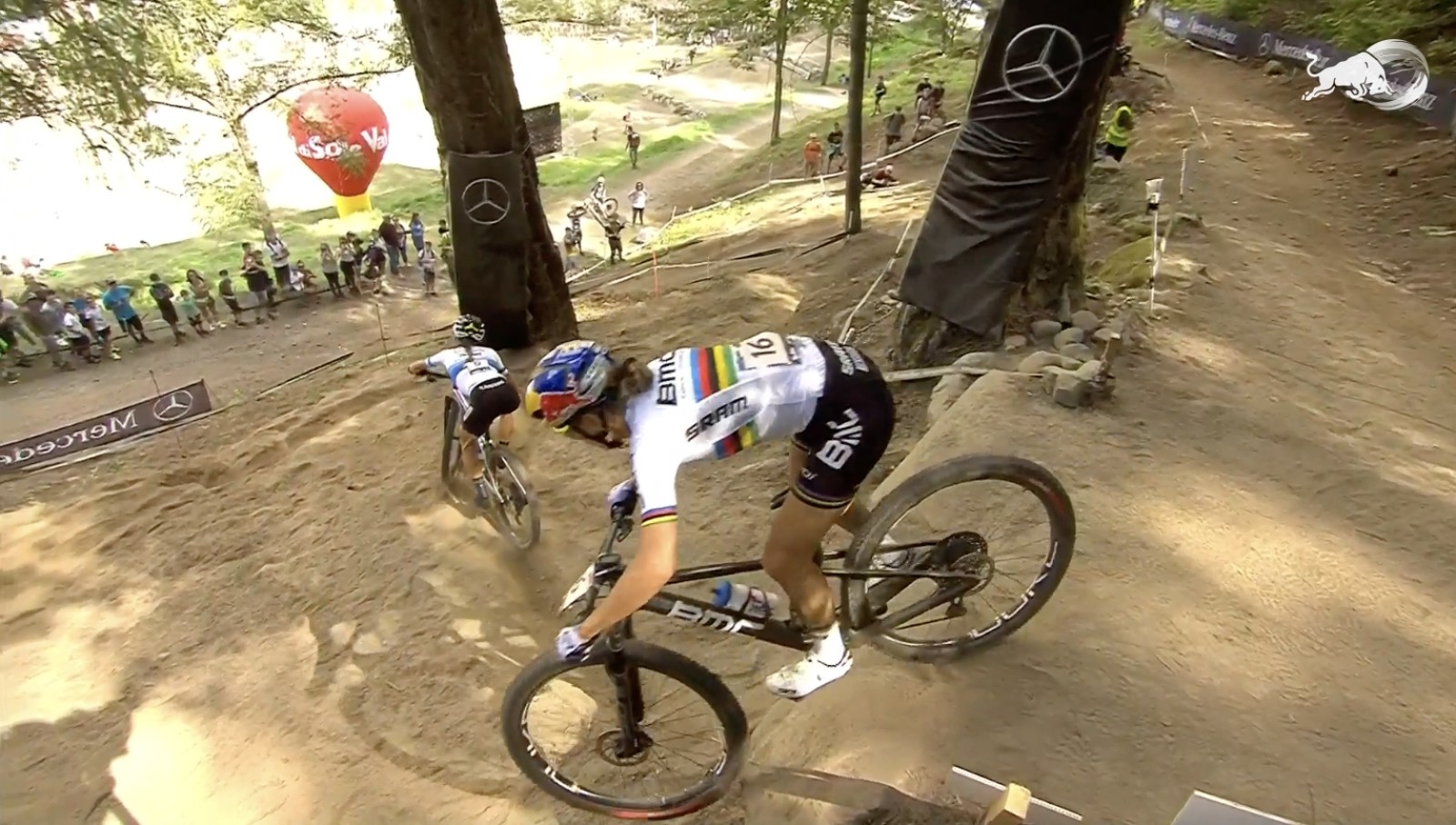 However, it was at the start of lap 3 that Pauline Ferrand-Prevot launched a first attack that took off Lecomte and in less than half a lap she had a 40-second lead over her compatriot.
The newly proclaimed World Champion was proving that her level was well ahead of the rest and after winning Friday's Short Track with a blistering sprint, Pauline Ferrand-Prevot was already leading by more than 1 minute with one lap to go.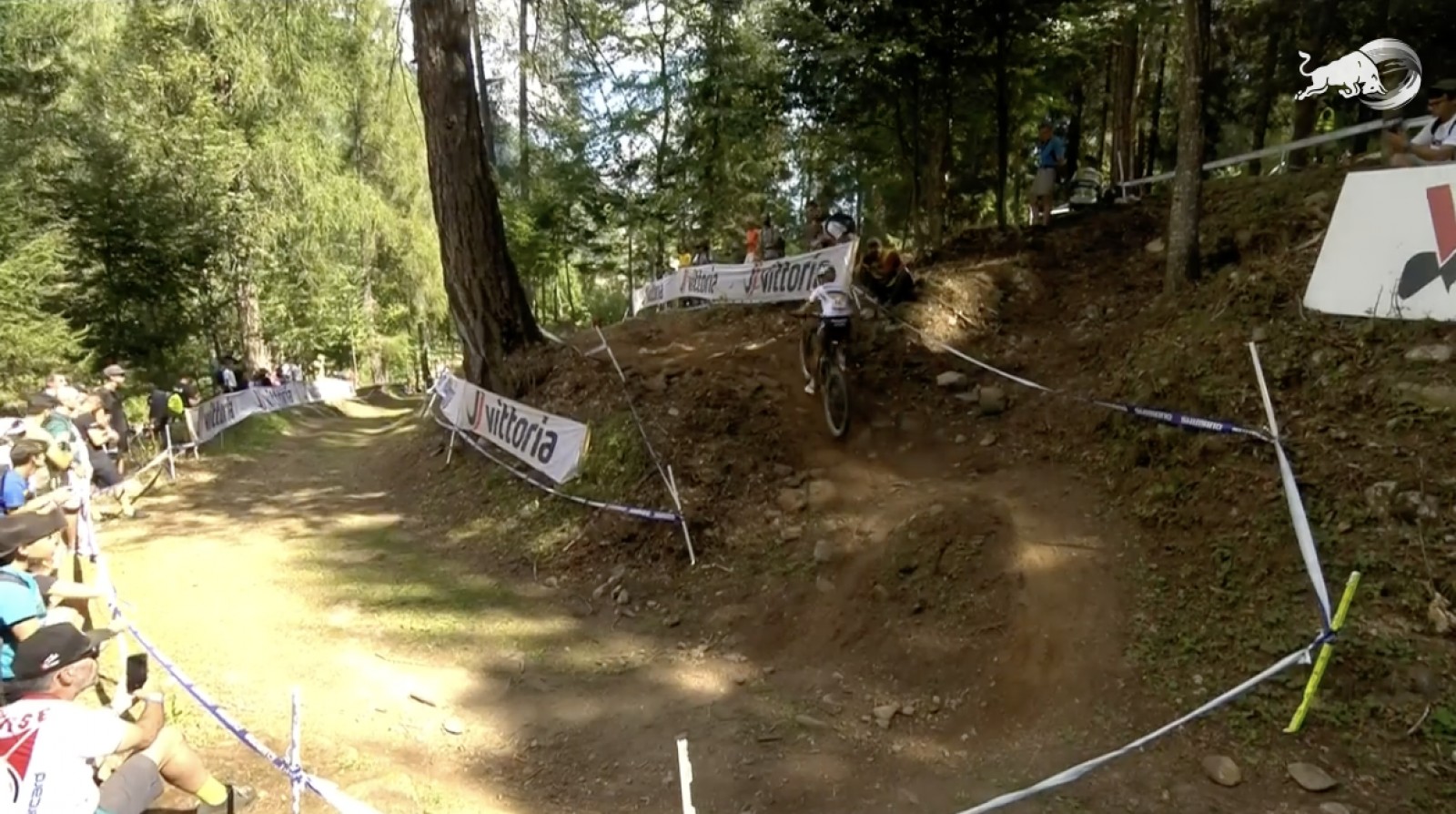 Behind, Switzerland's Jolana Neff was having a great second half of the race and held third place, 1 minute behind Loana Lecomte.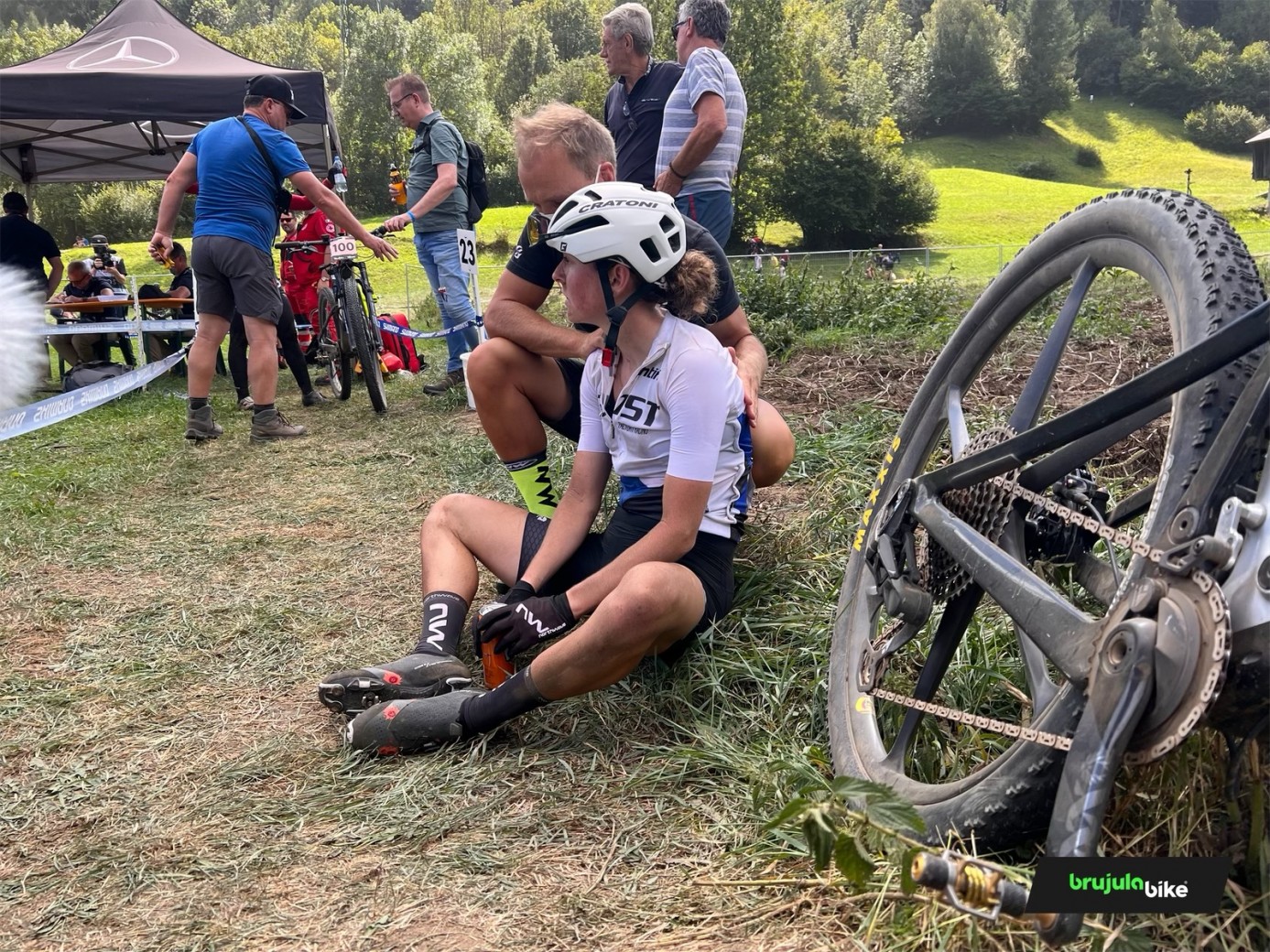 On the last lap the leading positions seemed to be fully consolidated, and behind all eyes were on Alessandra Keller, who was still fighting to stay in sixth position, which would allow her to win the overall classification of the World Cup. Her main rival, Anne Terpstra ended up being lapped and having to retire.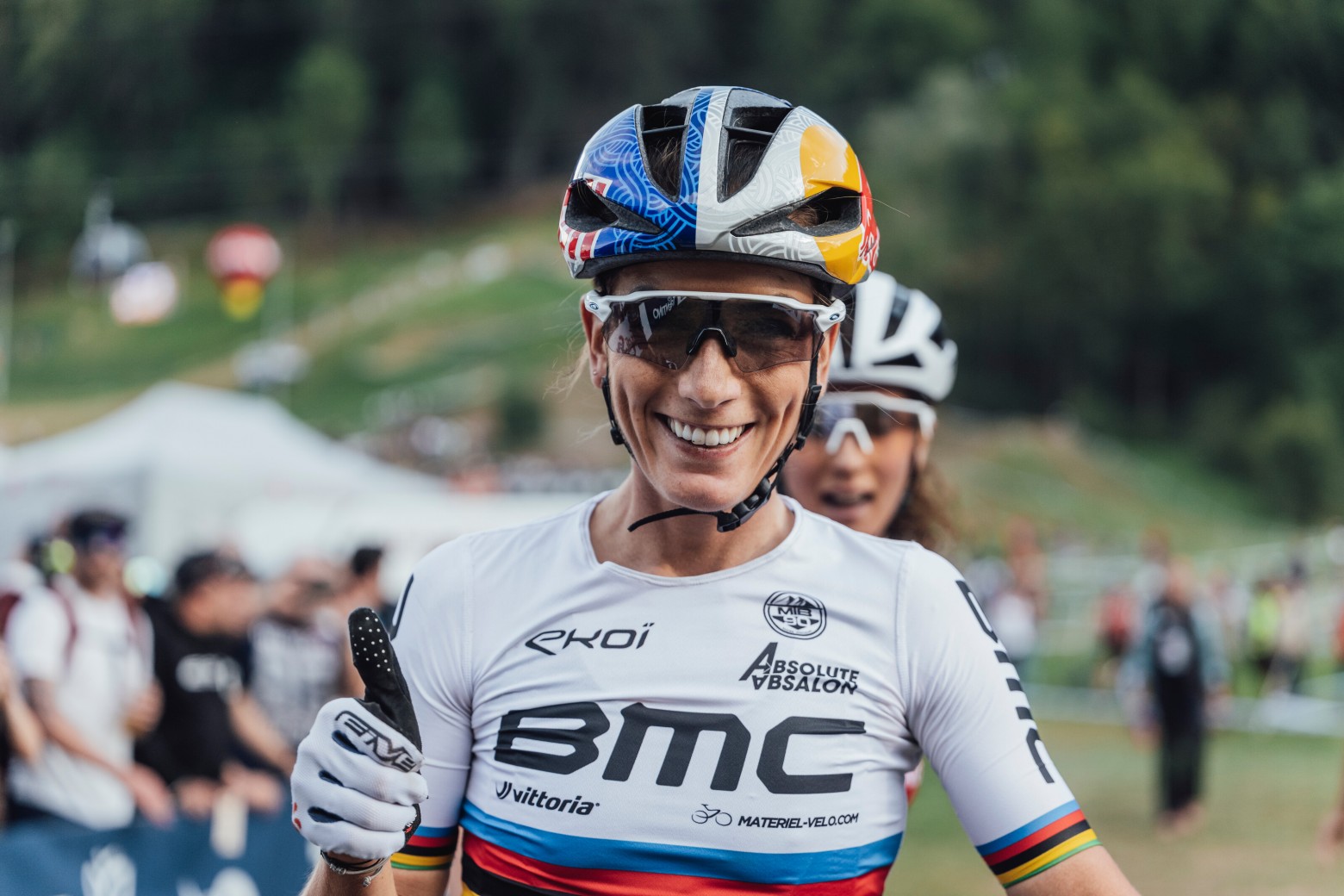 With no more surprises, Pauline Ferrand-Prevot reached the finish line in first position to debut her brand new rainbow jersey with a double victory, on Friday in the XCC and today in the XCO. Loana Lecomte was second, Jolanda Neff third, Haley Batten fourth and Sina Frei closed the podium.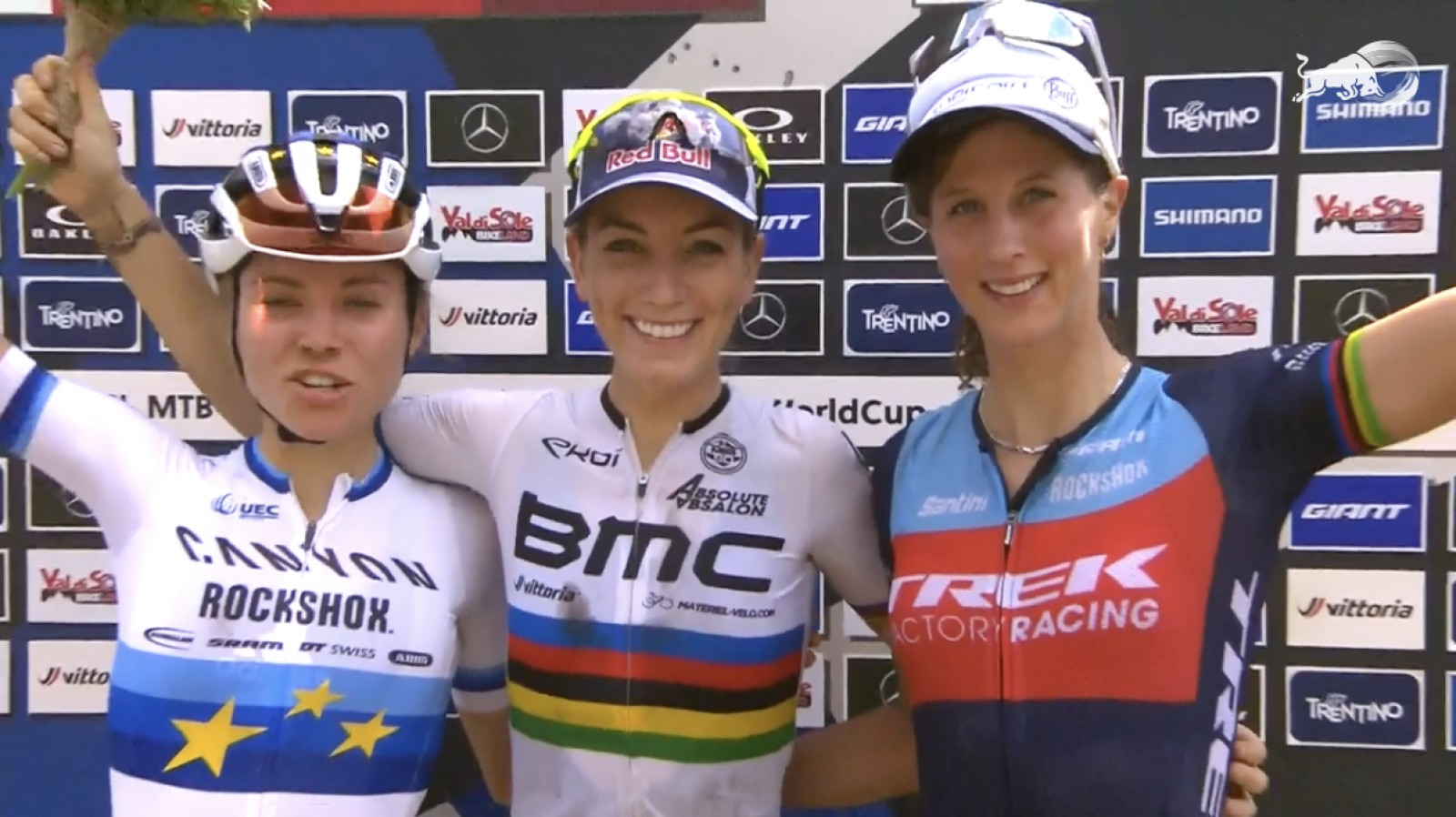 Switzerland's Alessandra Keller came in completely exhausted in sixth position to win the overall XCO World Cup classification, something she already achieved on Friday in the XCC category.
Results 2022 Val di Sole XCO World Cup - Women
FERRAND PREVOT Pauline (BMC MTB RACING)
LECOMTE Loana (CANYON CLLCTV)
NEFF Jolanda (TREK FACTORY RACING XC) 
BATTEN Haley (SPECIALIZED FACTORY RACING)
FREI Sina (SPECIALIZED FACTORY RACING) 
KELLER Alessandra (THÖMUS MAXON) 
RICHARDS Evie (TREK FACTORY RACING XC) 
BERTA Martina (SANTA CRUZ FSA MTB PRO TEAM)
LAST Annie
FORCHINI Ramona (JB BRUNEX SUPERIOR FACTORY RACING)