Christopher Blevins surprises everyone and becomes the first ever XCC World Champion
American Christopher Blevins won an intense Short Track World Championships in which few were counting on him for the title. Germany's Maximilan Brandl took the silver medal and Brazil's Avancini the bronze.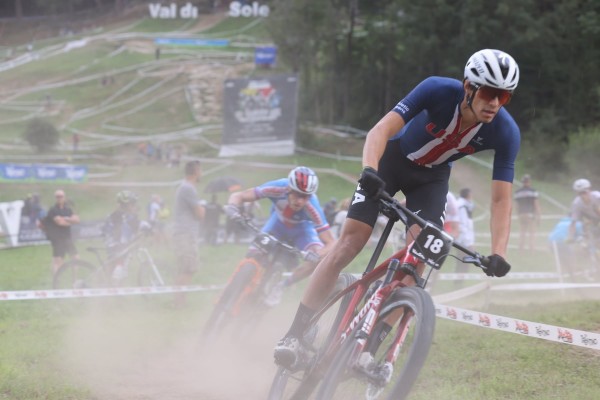 Christopher Blevins wins first Short Track World Championship in Val di Sole 2021
After the qualifying rounds, the 40 fastest riders were on the starting grid in Val di Sole for the first men's Short Track World Championship.
Sebastian Fini was the fastest at the start and that ensured him the best position for the nervous first metres. Next to him was the Brazilian Henrique Avancini and the reborn Sam Gaze, who after two seasons out of the top positions we saw again at the front.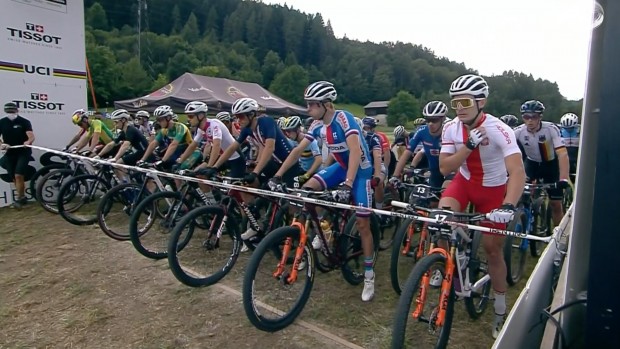 South African Alan Hatherly took the lead on the first lap followed by New Zealander Sam Gaze. Brazil's Avancini was still in the lead group but appeared to be holding back.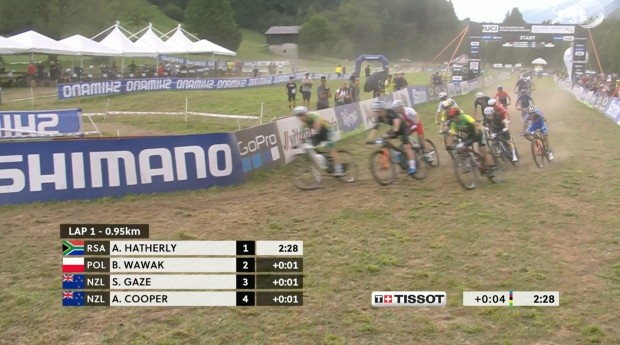 It was on lap 3 when Henrique Avancini tried a change of pace that only Alan Haterly and New Zealander Anton Cooper could follow, but by the start of lap 4 all the frontrunners were back in the lead.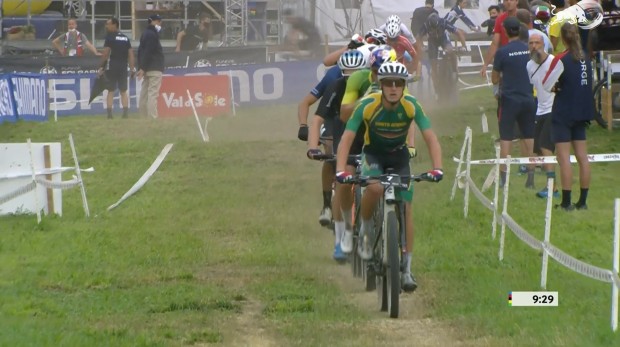 If on lap 4 Alan Hatherly had been in the lead, the Czech Ondrej Cink moved into action on lap 5 and with a hard attack he took the lead and managed to put some seconds into the rest of the group, only Henrique Avancini was able to make contact with Cink.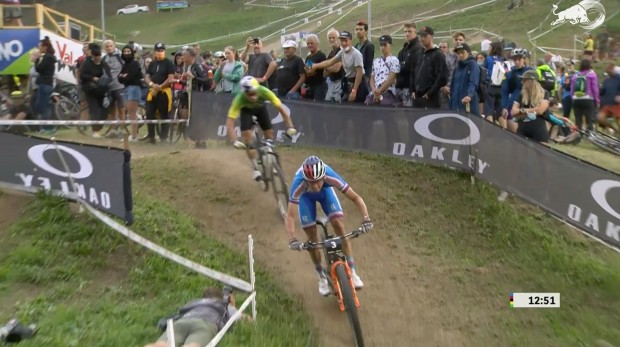 Far from relaxing, Cink continued to push from the front and formed a group of chosen riders including Avancini, American Blevins, German Maximilian Brandl and Alan Hatherly. It looked like the champion would be among them.
The surprise was when on the penultimate lap, the German Maximilian Brandl, who was in very few pools, launched an attack that surprised the rest and allowed him to start the last lap with a 7-second lead. Unbelievable.
The last lap sparked the war when Avancini did his best to make contact with Brandl and took Blevins with him.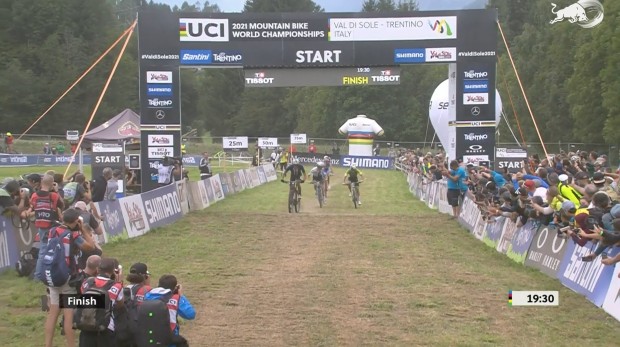 The rainbow jersey was again decided in a sprint, a sprint to 3 where the USA's Blevins was the fastest. Germany's Maximilan Brandl took the silver medal and Brazil's Avancini the bronze.
Results 2021 XCC World Championships Men