Titouan Carod wins the 2022 Val di Sole XCC World Cup
Frenchman Titouan Carod won the Val di Sole Short Track, the last XCC World Cup of the year, and he did it after holding the wheel of a powerful Alan Hatherly who led the race from start to finish. The South African Hatherly came in second place, which allowed him to take the victory in the overall classification.
Titouan Carod wins the Val di Sole XCC World Cup 2022
South African Alan Hatherly was the fastest at the start of the Val di Sole Short Track, but despite imposing a very tough pace from the start he was not able to break the race, at least in the first kilometers. The race would be decided after 10 laps.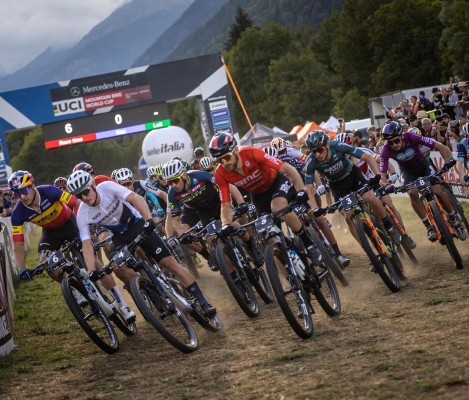 Hatherly and Frenchman Titouan Carod did not let up and their high pace began to take effect halfway through the race, both opening a small gap of almost 5 seconds on lap 4. Behind them, Nino Schurter and Vlad Dascalu were leading a large chase group.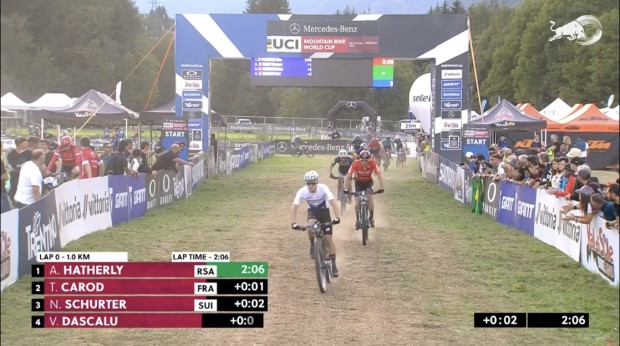 It was clear that Alan Hatherly was fighting to take the overall victory in the Short Track World Cup, which he was currently leading, and that motivation was making him fly over the Val di Sole course. But Frenchman Titouan Carod was not about to make it easy for him to win here.
On the last lap, Hatherly and Carod already had more than 10 seconds on the Schurter-Braidot duo and the victory seemed to hang in the balance of a final sprint.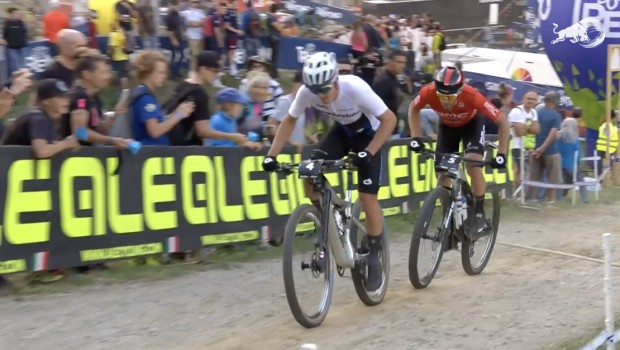 For the first time in the entire race, Titouan Carod took the lead of the race with a few meters to the finish, something he took advantage of to launch an attack to beat Alan Hatherly and take the last victory of the year in the Short Track World Cup.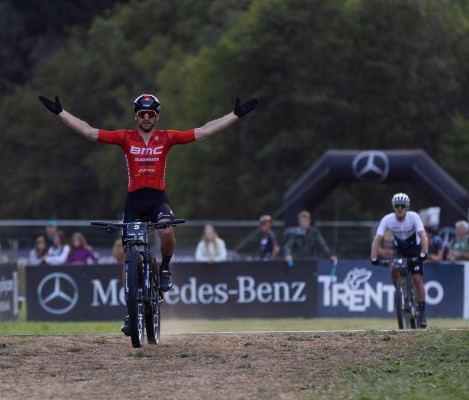 Alan Hatherly finished second, which secured him the overall victory, Luca Braidot was third, Nino Schurter fourth and Jordan Sarrou fifth.
Results of the XCC Val di Sole 2022 World Cup - Men 
CAROD Titouan (BMC MTB RACING)
HATHERLY Alan (CANNONDALE FACTORY RACING)
BRAIDOT Luca (SANTA CRUZ FSA MTB PRO TEAM)
SCHURTER Nino (SCOTT-SRAM MTB RACING TEAM
SARROU Jordan (SPECIALIZED FACTORY RACING)
DASCALU Vlad (TREK FACTORY RACING XC) 
LITSCHER Thomas (KROSS ORLEN CYCLING TEAM) 
KORETZKY Victor
CULLELL ESTAPE Jofre (PRIMAFLOR MONDRAKER GENUINS) 
DUBAU Joshua (ROCKRIDER RACING TEAM)