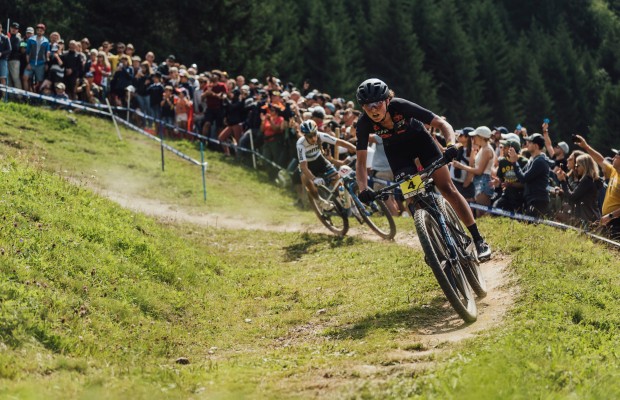 Anne Terpstra dominates and wins the 2022 Vallnord XCO World Cup
The altitude and the heat increased the hardness of an XCO World Cup Vallnord 2022 in which Anne Terpstra has taken a brilliant victory. Bad luck was against Bec McConnell when she seemed to have recovered her best version.
Terpstra wins again the XCO World Cup in Vallnord
The women's XCO race in Vallnord started with important absences among the favorites after learning that Jenny Rissveds, Jolanda Neff, Sina Frei, Loana Lecomte and Kate Courtney would not take part in the race for different reasons. But fortunately, the level of the last seasons is so high, that even with these absences a very competitive race was expected.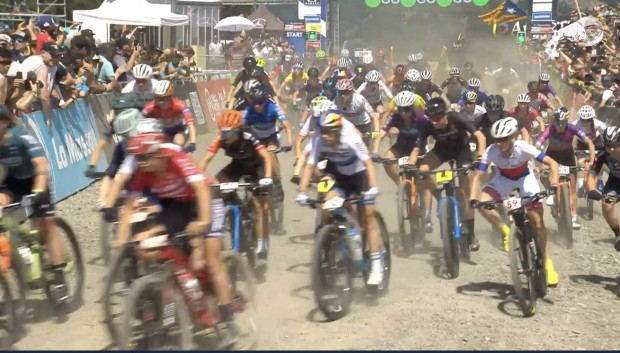 From the start, Dutch Anne Terpstra took the lead of the race to try to revalidate the victory she got here in 2019. She tried to impose a high pace to go solo from the first laps, but on her wheel stuck Australian Bec McConnell and closely followed by Alessandra Keller, Pauline Ferrand Prevot and Martina Berta.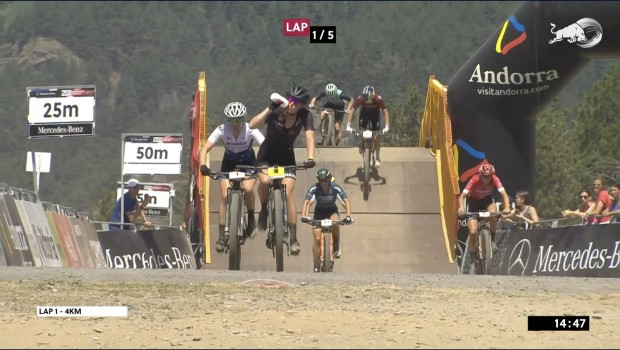 Unfortunately, Bec McConnell suffered a flat tire on lap 2, the race was running for a total of 5 laps, which meant that Terpstra was able to open a significant gap of almost half a minute with her first pursuer, Alessandra Keller.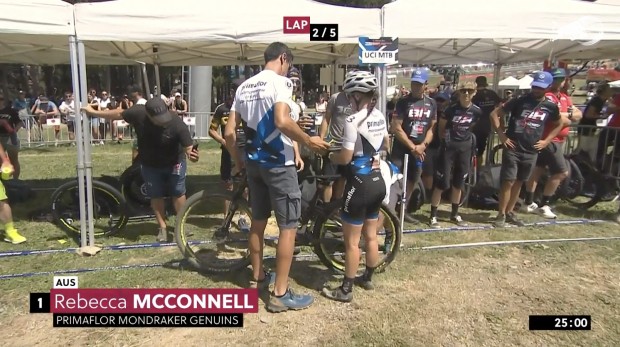 McConnell suffered the flat tire far from the technical area and when he managed to repair it, he had a gap of 02:30 minutes with respect to the race leader.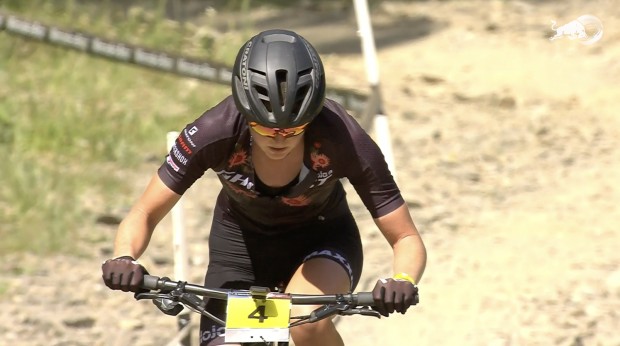 For her part, Terpstra remained solidly in first position and was adding seconds to the lead of just over half a minute she had with a chasing group formed by Laura Stigger, Martina Berta, Alessandra Keller and Pauline Ferrand Prevot.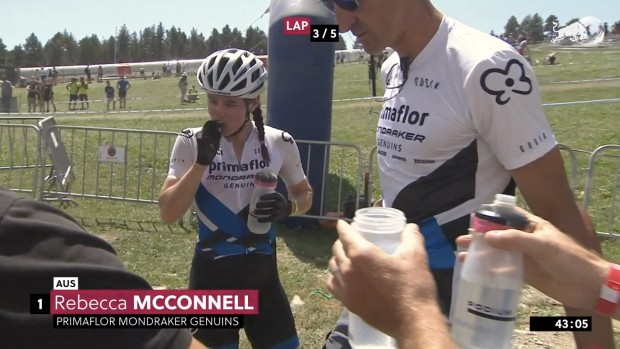 The problems were not over for Bec McConnell and just as she was trying to cut time with the front runners she suffered another puncture, in the same place, and then a crash caused by trying to get to the technical area with a flat tire.
With 2 laps to go, Dutch rider Terpstra had already completely broken the race and was leading alone with a 1 minute advantage over a large chasing group in which 4 of the 5 podium places were being disputed.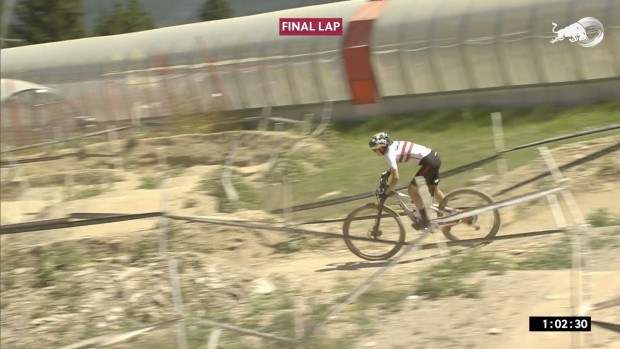 The surprise came from the very young Mona Mitterwallner, when during the penultimate lap she first gave hunt to the chasing group and then attacked and launched herself alone to try to reach Anne Terpstra.
The Austrian Cannondale Factory Racing rider was alone in second place, more than half a minute behind the riders fighting for third place. But Mitterwallner had a hard time catching Terpstra.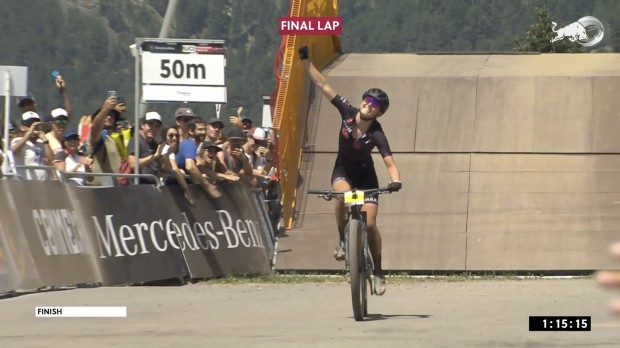 With no surprises, Anne Terpstra rode a magnificent last lap to finish first and win, once again, the Vallnord XCO World Cup.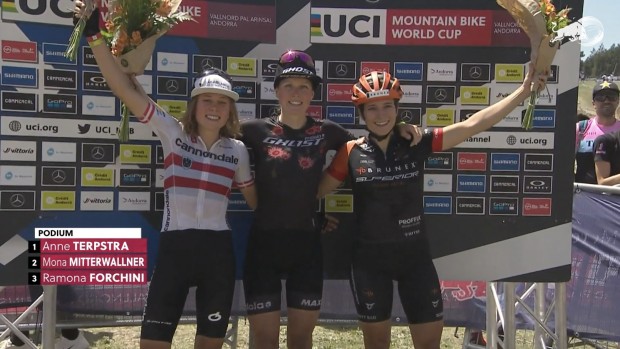 Second place went to Austria's Mona Mitterwallner after making the comeback of the day. The Swiss Ramona Forchini, marathon specialist, took third place in a great last lap. Fourth was Laura Stigger and the podium was closed by Caroline Bohé, Terpstra's teammate at Ghost Factory Racing.
Spanish rider Rocío del Alba García still hasn't found her best sensations and finished in 40th position.
Results Women's XCO World Cup Vallnord 2022
TERPSTRA Anne (GHOST FACTORY RACING) 
MITTERWALLNER Mona (CANNONDALE FACTORY RACING) 
FORCHINI Ramona (JB BRUNEX SUPERIOR FACTORY RACING) 
STIGGER Laura (SPECIALIZED FACTORY RACING)
BOHÉ Caroline (GHOST FACTORY RACING)
LÕIV Janika (KMC - ORBEA) 
BERTA Martina (SANTA CRUZ FSA MTB PRO TEAM) 
KELLER Alessandra (THÖMUS MAXON) 
FERRAND PREVOT Pauline (BMC MTB RACING)
BATTY Emily (CANYON MTB RACING)
Overall Standings Elite Women XCO World Cup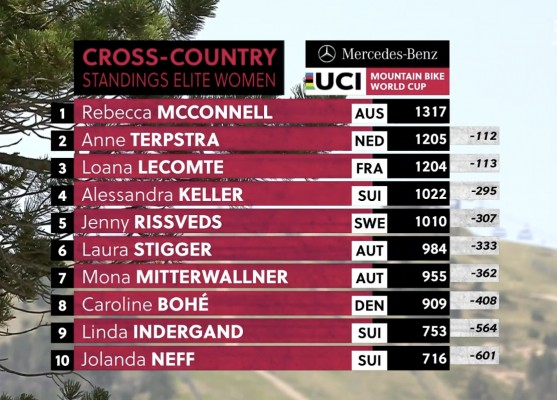 Despite McConnell's bad luck in Vallnord, the Primaflor Mondarker rider still holds the first overall position.