Jolanda Neff wins the first race of the year at the 2022 Chelva XCO Internationals
The town of Chelva has inaugurated the XCO season with a race full of favourites including the World and Olympic champions. After an intense race, Jolanda Neff took a great victory proving that her form was above the rest at the Chelva 2022 Internationals.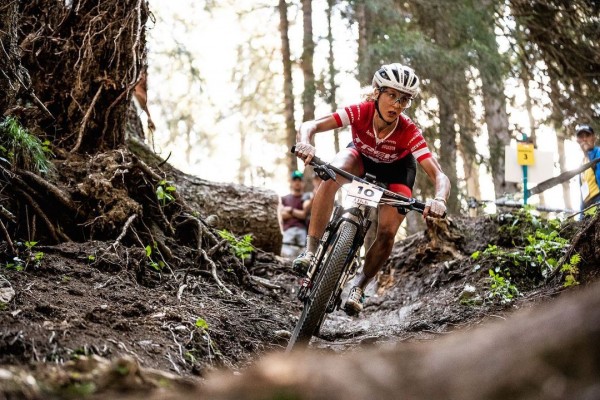 Jolanda Neff wins the 2022 Chelva XCO Internationals
Trek Factory Racing was theoretically the strongest women's team on the grid and they showed it from the start when Jolanda Neff and Evie Richards took the lead of the race. A race that opened one more year the international XCO season and therefore some surprises could be expected.
Italian rider Martina Berta of the Santa Cruz FSA team was the first to catch the eye, leading the first few laps with Jolanda Neff. It wasn't until lap 3, however, that a more significant gap began to open up and Berta, Neff and Switzerland's Linda Indergand built up a lead of almost 10 seconds over Isla Short, the first chaser. 
As the laps went by, the gap increased and the podium seemed to be decided with Berta, Neff and Indergand at a higher level than the rest. On the other hand, the World Champion, Evie Richards, suffered from her recent participation in the Mediterranean Epic and with 1 lap to go, she was close to losing the top 10 and decided to withdraw from the race.
It was all going to come down to the last lap, but Jolanda Neff didn't want any surprises and a hard attack allowed her to drop Linda Indergand and Martina Berta. Jolanda Neff's form and strategy ensured that she was first and alone at the finish. 
2022 Chelva Internationals XCO Results