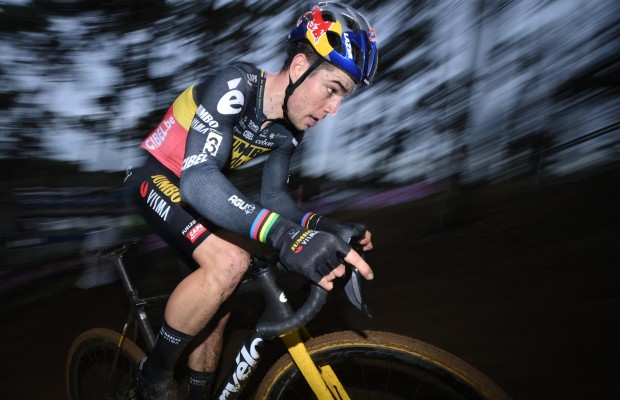 Van Aert wins the Supersprestige Heusden-Zolder, Van der Poel retires
Just one day after the CX World Cup in Dendermonde came another important event in the cyclo-cross calendar, the Supersprestige Heusden-Zolder, where the Belgian Wout van Aert took his fifth victory in the five races he has competed in this season. There are no more words to describe a rider that nobody is capable of facing him.
Wout van Aert wins the Superprestige Heusden-Zolder
Only 24 hours had passed since the last duel between Mathieu van der Poel and Wout van Aert, but the scenario was quite different and one could have expected a different outcome than the previous day. However, it didn't turn out that way.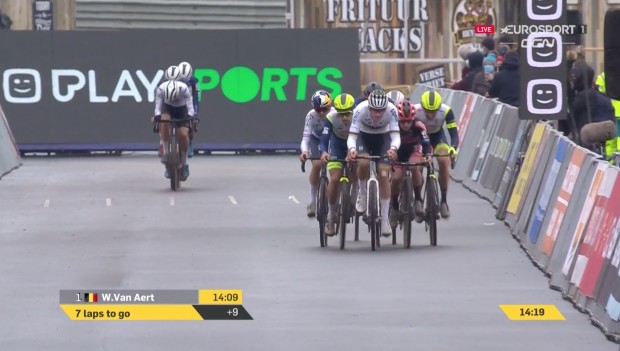 After 2 laps full of constant changes of positions, the Belgian Wout van Aert set a pace impossible for the rest and went solo as leader of the race. Behind, Mathieu van der Poel led a chase of 8 riders in which the British rider Thomas Pidcock did not let go of his wheel.
By the fourth lap, Van Aert already had more than half a minute on his pursuers and behind there was only bad news for Dutchman Van der Poel. The world champion couldn't keep up with the group and slipped back to ninth place. It seems that an out-of-camera crash had a lot to do with it.
The one who was showing good sensations was Thomas Pidcock, who took over from Van der Poel and led the chasing group that now only had the objective of trying not to lose any more time with Van Aert.
Van Aert heeft dan wel een minuut voorsprong, foutloos blijven lukt hem niet. Hij gaat onderuit na een kleine slipper. #SPHeusdenZolder #Superprestige2022 pic.twitter.com/P0tGsPRXmi

— SuperprestigeCX (@SuperprestigeCX) December 27, 2021
Not even a crash on lap 6 caused Belgian Wout van Aert to lose the crushing pace he had set on the race in just three laps. Few could have imagined that the Belgian's superiority would be so evident on this circuit.
Mathieu van der Poel was the last straw in the race when, after a few laps, he decided to retire from the race. Something completely unusual for the Dutchman.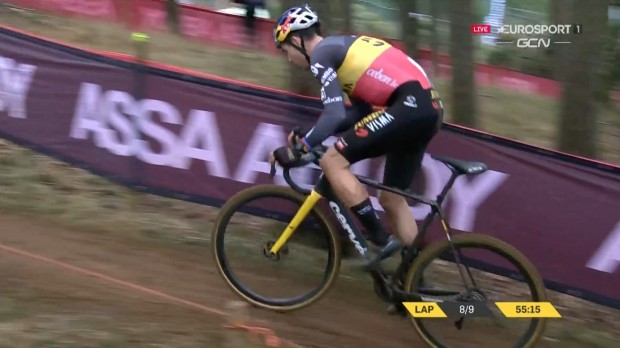 Wout van Aert was able to ride solo to his fifth victory of the season. Behind him, Thomas Pidcok beat Iserbyt to take the second place in the sprint.
News in progress...