Wout Van Aert takes the last time trial, Pogacar wins his second Tour
With almost everything settled, we reached the penultimate stage of the Tour de France 2021. An individual time trial that would essentially define the podium for tomorrow in Paris.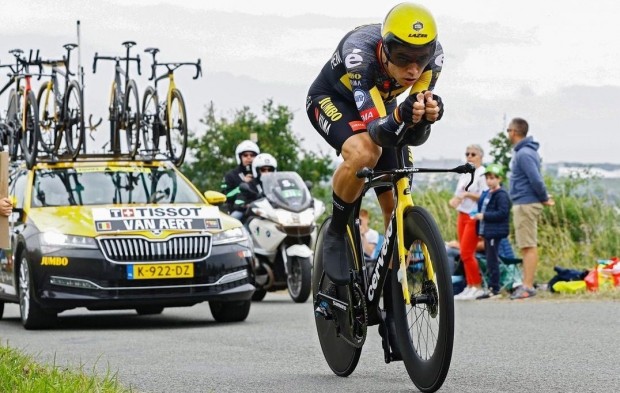 A battle of candidates awaits Van Aert
Just over 30 kilometres separated Tadej Pogacar from his second consecutive Tour de France. This was the undisputed headline with which today's day began and with a certainty: it was more than likely that Pogacar would increase his lead over his pursuers.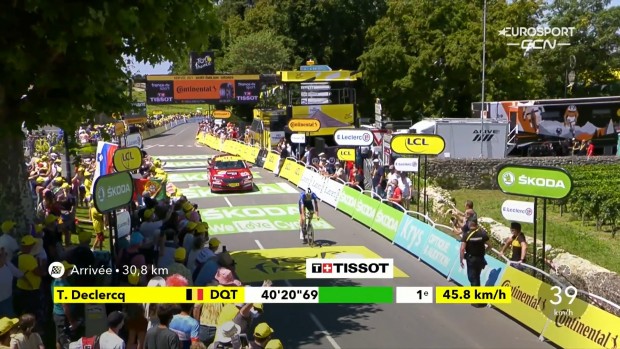 So, the excitement was not with the yellow jersey, the excitement was behind. Several men were going to fight for the rest of the podium places, so the spotlight shifted to this penultimate part of the race before the start of the UAE leader.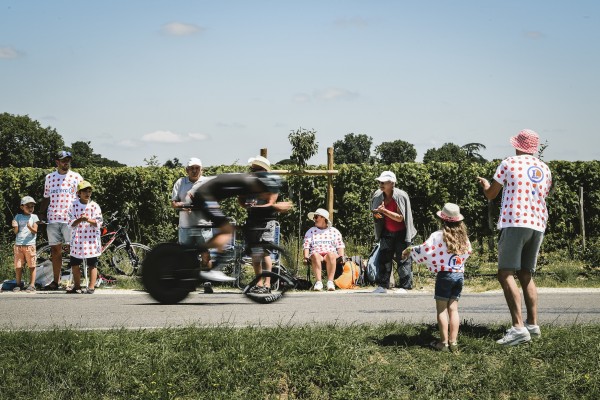 Ahead, the time trial between Libourne and Saint-Emilion with two intermediate points, at kilometres 7.6 and 20.1, and a small climb at the second, in Montagne. A climb of 93 metres above sea level, meaning there is plenty of flat terrain ahead.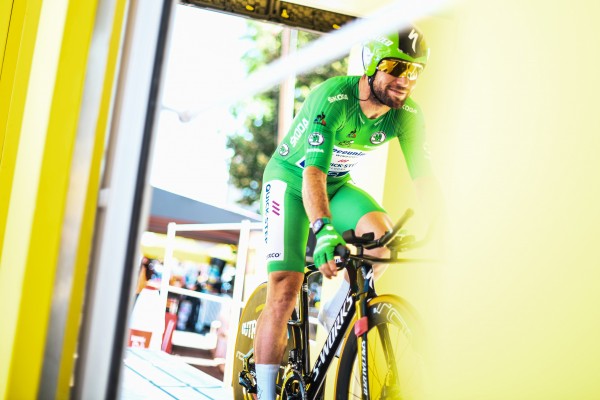 The first to set times were the Deceunick riders, although it was obvious that it was far from victory. Declercq went over 40 minutes and so did Cavendish. The first to break that mark was Michael Morkob, with 39:35.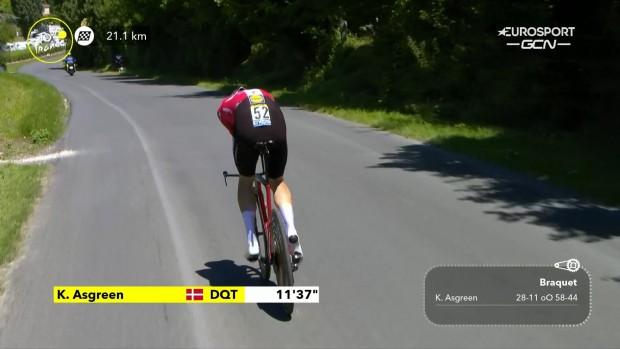 That time dropped down to times around 36 minutes, like Stefan Bissegger's or Mikkel Bjerg's, but there were still all the favourites to start, so everyone was taking their time to keep their attention on what was coming up.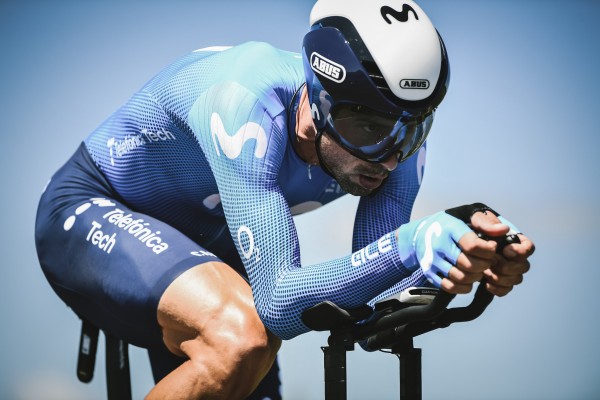 What came next was an Asgreen who yesterday entered the last group with all the boldness in the world because he knew he had a real chance of victory today. So his reference set the time limit on which everyone who wanted to compete in stage 20 of the Tour de France 2021 had to ride, and that time was 36:14. A great time for the Danish champion, with an average of 51 kilometres per hour and improving by 23 seconds the best time until then, that of Stefan Bissegger.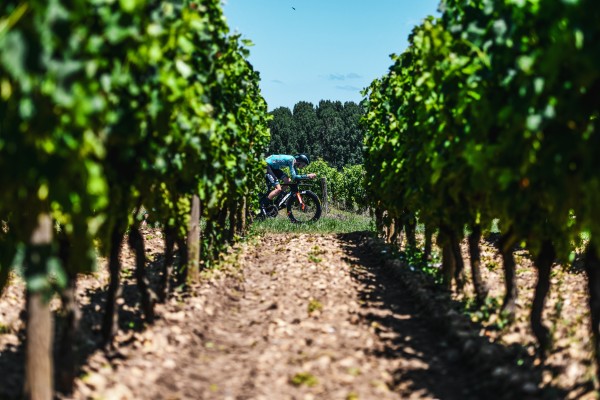 Stage for Van Aert; Tour for Pogacar
From here, the fight for the stage really began. The next one was Küng, who had been matching Asgreen's time in a nice fight. On his second pass through Montagne, he improved it by only 25 hundredths of a second. In other words, it was a copy. It is true that in the third part of the race he dropped a little and was 16 behind Asgreen, who was still in the lead, but there we saw that he was beatable.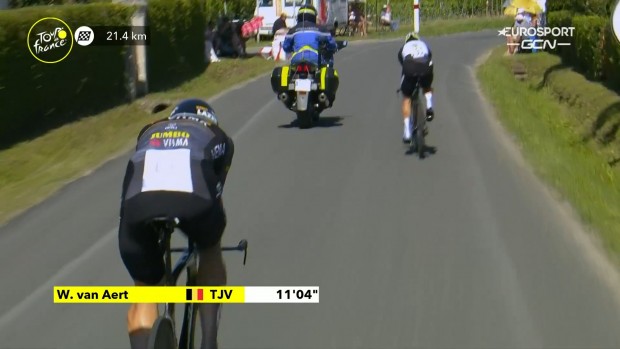 And who was going to prove it? A favourite like Wout Van Aert. He wasn't satisfied with a stage win. He was improving in seconds the times of Asgreen and Küng and everything seemed to presage that he could take the stage. Meanwhile, the best 20 riders of this edition of the French round and the personal battles to improve in the final ranking began to emerge. Lutsenko against Enric Mas for sixth place; Bilbao and Martin for eighth; Kelderman and O'Connor for fourth; and Carapaz and Vingegaard for second.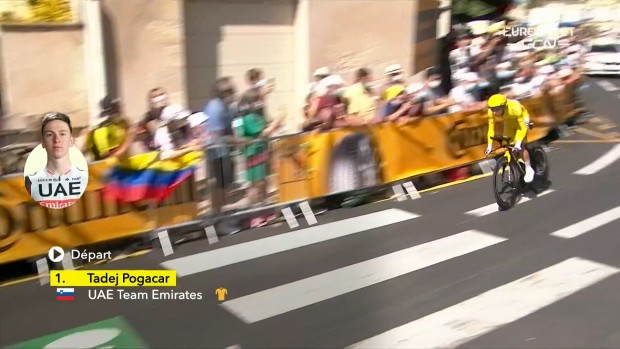 With those battles in the making, Van Aert continued to beat the clock. 24 seconds better than anyone else at the second checkpoint and a time of 35:53 at the finish. With everything on the board, everyone went out, including Tadej Pogacar. And the few remaining doubts were cleared: Enric Mas will be 6th in this Tour de France 2021 after defending his position very well; Martin 8th and Bilbao 9th, who enters the Top-10 after a great Tour; O'Connor defended his fourth place very well against Keldermann by 14 seconds. And Vingegaard was no match for Carapaz, and will be second tomorrow.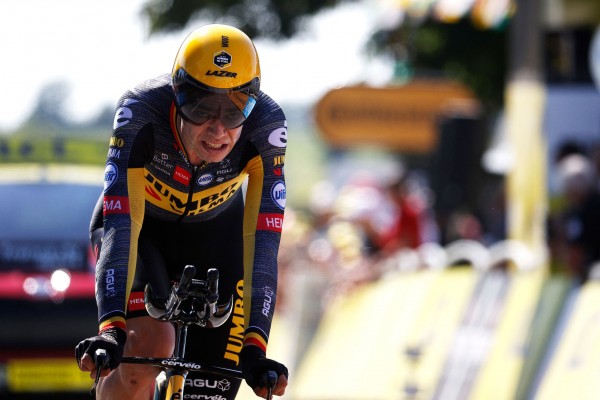 In the end, no surprises today. Tomorrow, a formality in Paris, victory for Pogacar and Vingegaard and Carapaz will complete the podium.
STAGE 20
Van Aert, W. - Jumbo Visma | 35:53
Asgreen, K. - Deceunick Quick Step | +21
Vingegaard, J. - Jumbo Visma | +32
GENERAL RANKING
Pogacar, T. - UAE | 80:16:59
Vingegaard, J. - Jumbo Visma | +5:20
Carapaz, R. - Ineos Grenadiers | +7:03