Pauline Ferrand Prevot wins the Petrópolis Short Track with a breathtaking final attack
The women's race started with the last minute news that the Swiss Jolanda Neff was out of the Short Track due to a cold. However, the fans were in full swing and the atmosphere on the track was such that nothing was going to spoil this great start to the season in Brazil.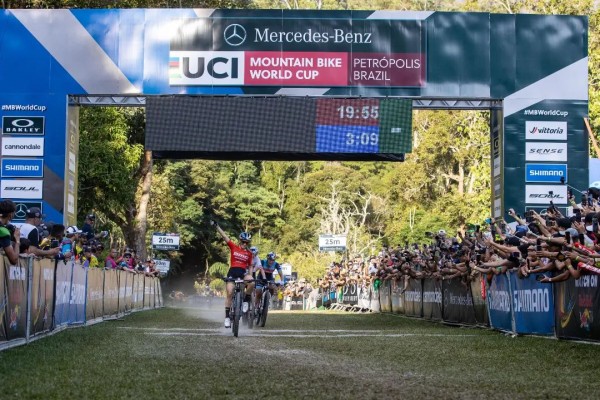 Pauline Ferrand Prevot wins the first Short Track of the season
From the start, Loana Lecomte took the lead of the 40 fastest riders on the grid and with her Bec McConnell, Pauline Ferrand Prevot, Evie Richards, Laura Stigger or Alessandra Keller kept very fast without letting the Frenchwoman get a meter away from the group. We could also see a very good start of the Spanish Rocío del Alba García who managed to get into the front group from the beginning.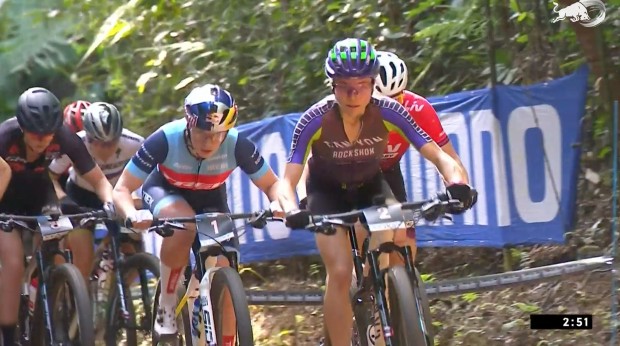 On lap four, Pauline Ferrand Prevot offered a timid relay to Lecomte, but the first serious attack came from Australia's Rebecca McConnell on lap five. With her change of pace, Bec opened up a few metres, but Evie Richards managed to catch her on the last lap alongside Pauline Ferrand Prevot.
When everything looked like it was going to be decided in a sprint, Pauline Ferrand Prevot launched an attack on the last uphill, which allowed her to drop Evie Richards and take the victory in the first Short Track of the season.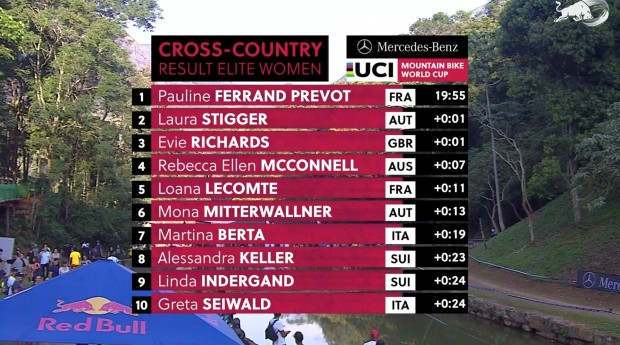 Laura Stigger and Evie Richards completed the Short Track podium, while Spain's Rocío del Alba García finished in 27th position.