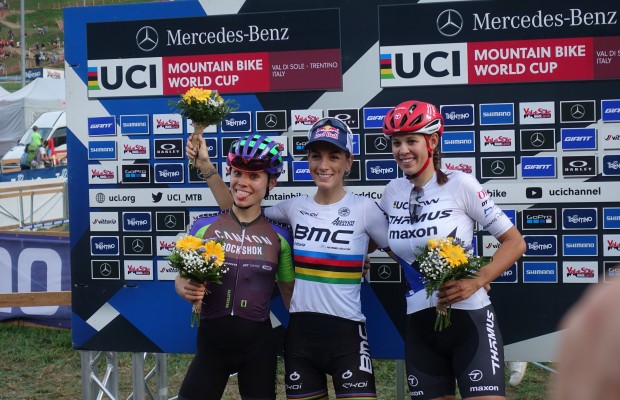 Pauline Ferrand-Prevot wins in a sprint the last Short Track of the year in Val Di Sole
Pauline Ferrand-Prevot has just won in Val di Sole, Italy, the last Short Track of the 2022 World Cup.
Pauline Ferrand-Prevot takes the victory in the Short Track of Val di Sole 2022
France's Pauline Ferrand-Prevot debuted in the Short Track of Val di Sole the first of the two rainbow jerseys won just a week ago in Les Gets, but it was Switzerland's Jolanda Neff and France's Loana Lecomte who took the lead during the initial loop of the race. A race that was to be decided over 8 laps.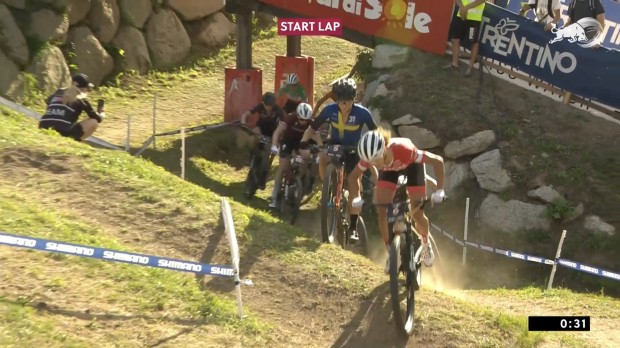 Switzerland's Alessandra Keller was struggling in Val di Sole to hold on to victory in the overall XCC World Cup standings and that forced her to push hard when Loana Lecomte made a change of pace on lap 3 in an attempt to break away from the lead group.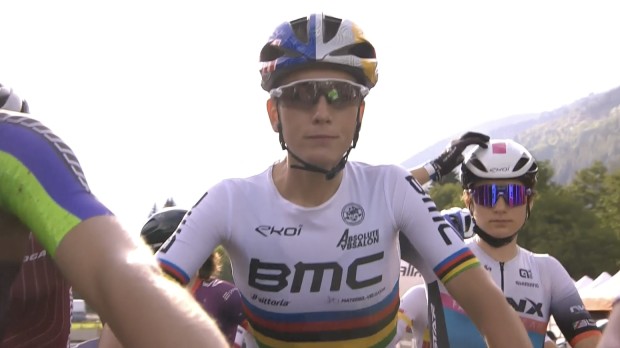 An important withdrawal for the overall XCO was the retirement of Dutch rider Anne Terpstra due to mechanical problems. Terpstra was leading the World Cup classification until then and this loss of points in the Short Track opens even more possibilities for the overall victory that will be decided on Sunday in the XCO race.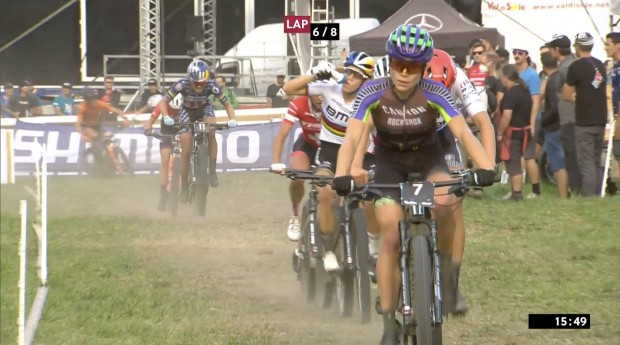 Meanwhile, at the front of the race, Italy's Martina Berta took the lead, followed by Keller, Pauline Ferrand-Prevot, Loana Lecomte and Jolanda Neff.
Loana Lecomte started the last lap in first position and shutting down attacks from Alessandra Keller and Pauline Ferrand-Prevot. Finally it was the two Frenchwomen who stayed in front alone and it seemed that the victory was going to be decided in a sprint. And so it was.
Pauline Ferrand-Prevot took a narrow victory in an exciting sprint with her compatriot Loana Lecomte.
Switzerland's Alessandra Keller was third, ahead of Jolanda Neff, which was enough for her to win the overall classification of the Short Track World Cup.