Gwendalyn Gibson surprises everyone to win Snowshoe 2022 Short Track
The Snowshoe 2022 World Cup started with a women's Short Track in which American Gwendalyn Gibson surprised everyone to take the victory.
Gwendalyn Gibson wins Snowshoe 2022 Short Track
The rain was very present in the days before the race and although it gave a little break for the start of the women's Short Track, the riders were going to find a very wet circuit.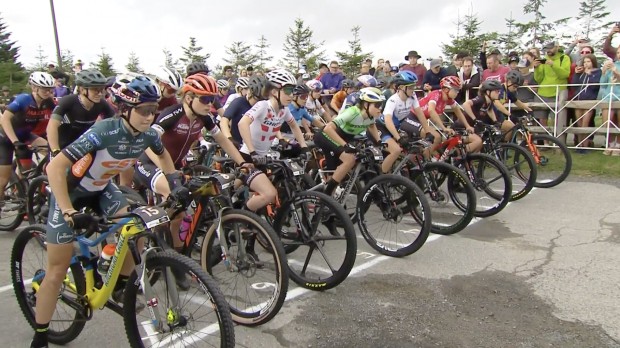 The Swedish Jenny Rissveds was the fastest at the start, took the first position and imposed a high pace that forced to stretch the peloton from the first meters.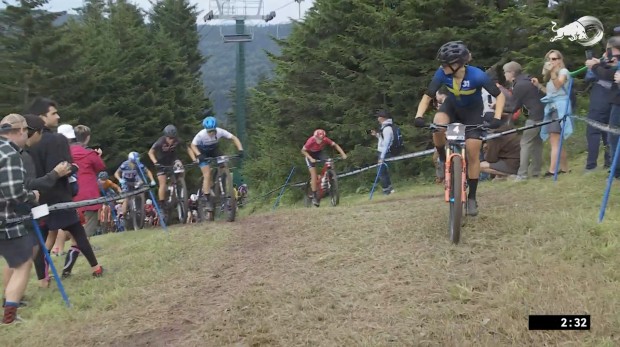 Although Rissveds managed to gain some advantage, at the end of the first loop she was joined by Switzerland's Alessandra Keller, Australia's Bec McConnell, Kate Courtney of the United States and Denmark's Caroline Bohé, among others.
McConnell suffered a crash on lap two that took her out of the leading group, while the rest of the favorites were attacking without much success.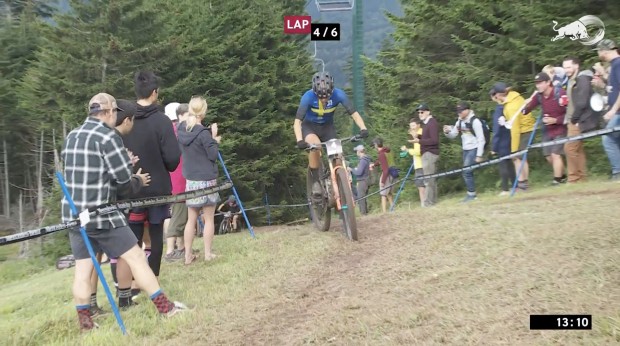 Bohé and teammate Anne Terpstra tried, but Jenny Rissveds responded well to the attacks and controlled the group until on lap 4, of a total of 6, she decided to launch a very hard change of pace with which she again went solo to the front and got almost 10 seconds ahead in less than half a lap.
When it seemed that the Short Track was already resolved in favor of Jenny Rissveds, Alessandra Keller surprised us again with a very powerful finish in which she got very close to the Swedish in a few meters. But it was not the last surprise we would see.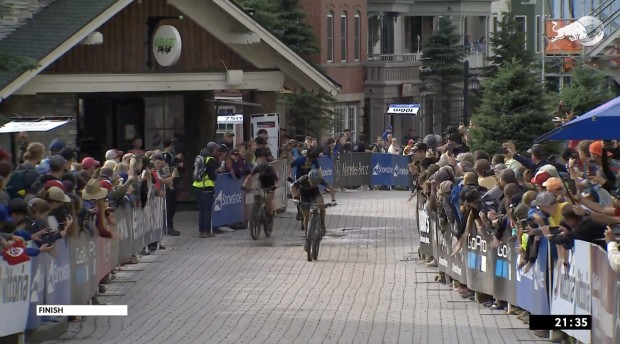 American Gwendalyn Gibson, of the Norco Factory team, had been well positioned in the top five for a couple of laps, but it wasn't until the final meters that she launched a lightning attack that left her in first place on the finishing straight. Terpstra also attacked in the final meters and was able to overtake Keller, who crashed, to take third place on the podium.
Gwendalyn Gibson took the Snowshoe Short Track ahead of Anne Terpstra and Jenny Rissveds.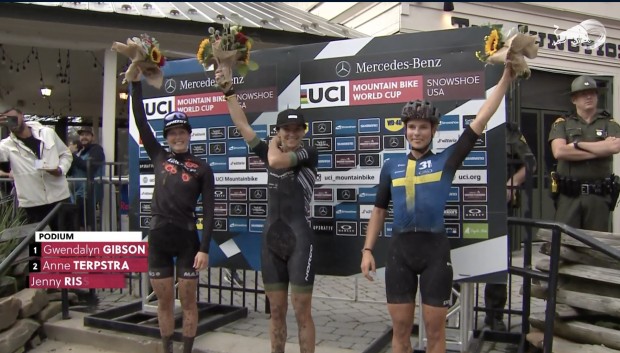 Results Women XCC Snowshoe World Cup 2022
GIBSON Gwendalyn (NORCO FACTORY TEAM)
TERPSTRA Anne (GHOST FACTORY RACING)
RISSVEDS Jenny (TEAM 31 IBIS CYCLES)
KELLER Alessandra (THÖMUS MAXON)
NEFF Jolanda (TREK FACTORY RACING XC)
BOHÉ Caroline (GHOST FACTORY RACING)
MITTERWALLNER Mona (CANNONDALE FACTORY RACING)
COURTNEY Kate (SCOTT-SRAM MTB RACING TEAM)
BLUNK Savilia
LÕIV Janika (KMC - ORBEA)